Who is Bimbo Akintola?
Bimbo Akintola is a popular Nigerian actress and movie producer who has been in the movie industry for over two decades.
She debuted into acting in 1995 with the movie 'Owo Blow'. Bimbo was in her second year at the University of Ibadan where she was studying Theatre Arts when she acted in the movie.
The movie was directed by the legendary filmmaker, Tade Ogidan and she co-starred with the likes of Femi Adebayo and Taiwo Hassan. Bimbo Akintola rose to prominence after she appeared in the 1997 blockbuster movie 'Out Of Bounds', alongside Richard Mofe Damijo, Ayo Adesanya, and others.
Bimbo Akintola has since then starred in hundreds of films, garnering a multitude of fans who constantly admire her work. Her acting prowess shined again in the 2016 docudrama film – 93 Days – about the Ebola virus. Bimbo Akintola produced her first movie 'Aye Aramide' in 2008.
Bimbo Akintola's marriage and wedding
Nollywood actress Bimbo Akintola has never been married, though there have been reports of her being in relationships with different men including the likes of Dede Mabiaku, an afrobeat singer, and Nollywood actor, Yemi Blaq.
Bimbo Akintola and Fawole Abounce relationship
In 2019, it was speculated that Bimbo Akintola is dating actor and filmmaker Kunle Fawole Abounce – the estranged husband of Nollywood actress Yvonne Jegede.
The rumours arose after Abounce sent Bimbo a heart-warming message on her birthday.
In the birthday message, Abounce used the word "Luv" and "sweetheart" to address Bimbo. He also included the hashtag – #MyOwner – in the message.
His message to Bimbo read:
"Happy Birthday sweetheart, here's wishing all the blessings you deserve. May all our prayers come tru, God bless you luv, bless your beautiful heart, Happy birthday. #myowner."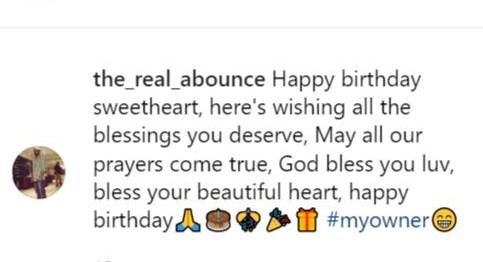 Abounce's message raised a lot of reactions and speculations that the two were dating. However, neither of the parties affirmed or denied the rumours.
Bimbo Akintola's husband
As of the time of writing this article, Bimbo Akintola is not married and does not have a husband.
Bimbo Akintola's first marriage
Bimbo Akintola has never been married. There were reports that the actress had gotten married some years ago but had to leave the marriage because of domestic violence, but it turns out this was just another rumour.
Bimbo Akintola and Yemi Blaq marriage
Nollywood actress Bimbo Akintola was rumoured to have wedded co-actor, Yemi Blaq, in 2016. This was again later revealed to be false as the pictures circulating online came from a movie set and not an actual wedding.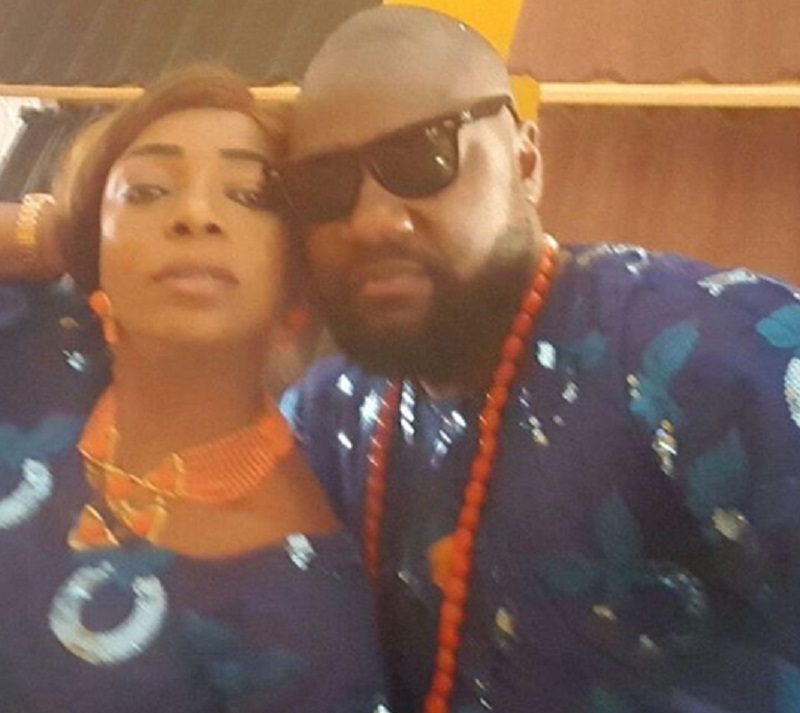 Bimbo Akintola's children
Bimbo Akintola has no biological children at the moment, though there are many children whom she takes care of and support.
It is not known if the actress has legally adopted any children.