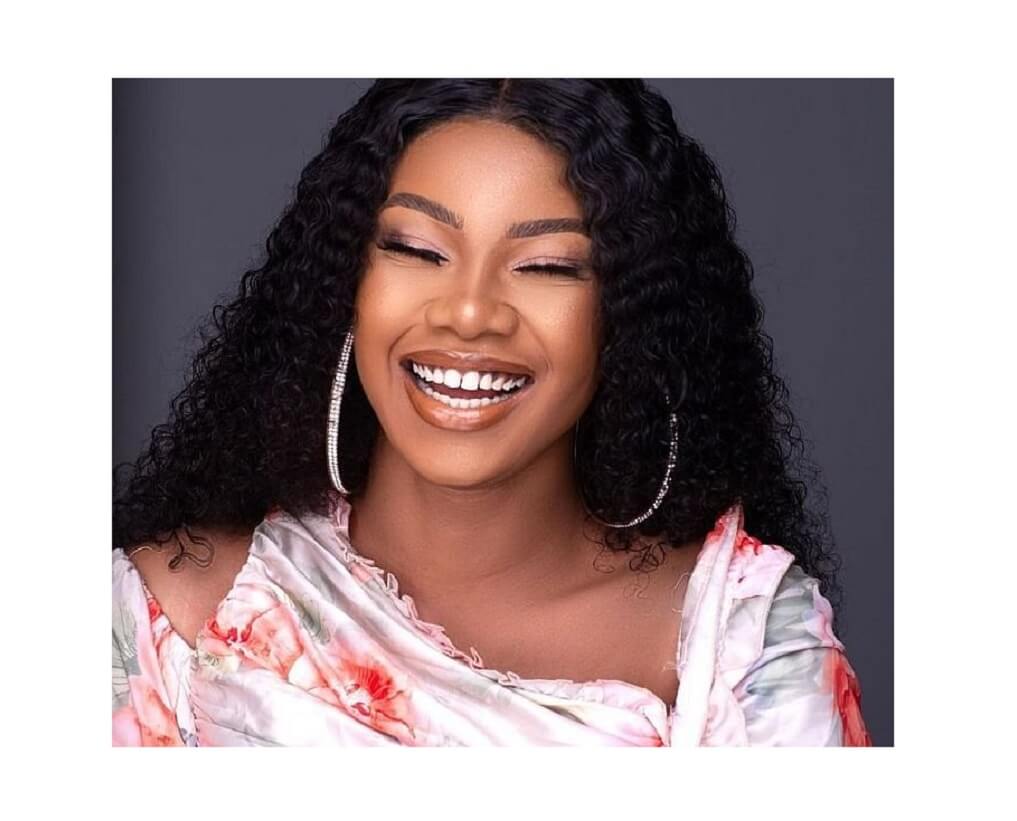 Who is Symply Tacha?
Symply Tacha is a former housemate of the Big Brother Naija reality TV show. She appeared on the 4th season of the show, tagged Pepper Dem. Tacha was disqualified from the show on the 90th day after exhausting three warning strikes. She is fondly called "Port-Harcourt First Daughter" by her fans and supporters.
Tacha has a signature tattoo of Davido's OBO drawn in between her proudly flaunted bosoms. Tacha is also a social media star and one of the most followed BBNaija housemates on social media at this time, ranking with the likes of Laycon, Mercy, Erica, Dorathy and Nengi. She is known to be the Queen of the Titans, the title of her fan base.
Full data profile of Symply Tacha
| | |
| --- | --- |
| Full name | Anita Natacha Akide |
| Age | 25 years |
| Birthday | December 25, 1995 |
| Gender | Female |
| State of Origin | Rivers State |
| Parents | Unknown |
| Height | 5ft 7 inches |
| Marital Status | Single |
| Tribe | Ijaw |
| Career | Instagram influencer, Vlogger, businesswoman |
Symply Tacha's childhood and education
Tacha was born and raised in Rivers State. She had both her primary and secondary school education in the same state. She graduated from the Ignatius Ajuru University of Education with a degree in English Language in 2016. She was born to a Nigerian father and Ghanaian mother, unfortunately, she lost her mother some years ago.
Tacha revealed she and her mother were close and admitted that her mother's death took a big toll on her and affected her attitude towards people.
Is BBNaija Tacha an orphan?
There are reports on the internet that BBNaija Tacha is an orphan, having lost both parents. However, this information cannot be independently confirmed. Also, Tacha hardly mentions her father.
Symply Tacha on the BBNaija Show
Tacha was known to be very high-spirited and quick-tempered during her stay in the BBNaija house. She got into a fight with almost all her fellow housemates including Diane, Omashola, Seyi, and Cindy. It was her major fight with Mercy Eke towards the end of the show that led to her disqualification from the house. That fight remains one of the most-talked-about moments of the show.
Symply Tacha's business and companies
Natacha Akide has made it known that she is not just a pretty face with a loud mouth but a strong, strategic and highly business-oriented woman with multiple streams of income. Tacha was thriving in business even prior to her appearance on the BBNaija reality TV show.
She utilises her popularity on social media to promote her products as well as help brands and businesses market their products for a fee. Tacha is now a brand ambassador of four major Nigerian brands, namely Lunettes, GetFit, Ciroc and Royal Hair. She is also paid for appearances in major events and features in commercials for brands and companies. 
Tacha also owns a fashion brand named "Everything Tacha" and runs a monetized YouTube channel called Simply Tacha which currently has over 50K subscribers and attracts thousands of views for each content posted.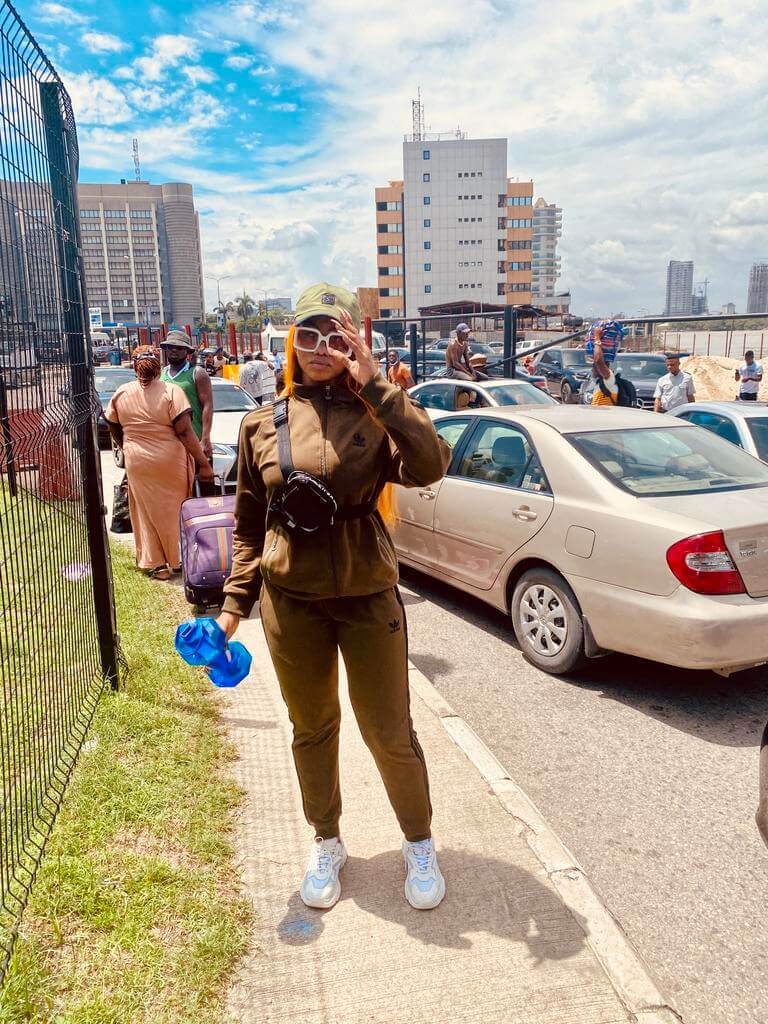 Symply Tacha's beef with Mercy Eke
The beef between Simply Tacha and Mercy Eke was one of the major dramas in the BBNaija house during their season. The friction between Tacha and Mercy was almost unspoken in the show's early weeks until it exploded into a big altercation towards the show's end, leading to Tacha's disqualification.
Though the two women have shared instances confirming they have reconciled and are now cool with each other, the reality is different. While Tacha and Mercy have stayed away from any form of physical confrontation since after the show, nothing exists to suggest there is any form of friendship going on between them. There also seems to be a sort of an unstated competition between Tacha and Mercy.
Their fans – the Titans and the Mercenaries do not mix on social media and often attack each other while defending their fave.
During the BBNaija Pepper Dem reunion, Ebuka asked mercy about her relationship with Tacha she said: "We are cool, people don't know we are busy people chasing our career to the next level."
Tacha on Wikipedia
As at the time of writing this post, Tacha does not have a personal Wikipedia page created in her name yet.
Symply Tacha's net worth
An estimate of BBNaija Tacha's current net worth puts it at over $365, 000 or around N142 million naira.
Symply Tacha's marriage and boyfriend
Tacha was involved with Tee Billz, an entertainment manager based in Lagos, shortly after leaving the BBNaija show. The two sparked dating rumours at the time but the relationship was apparently strictly professional. Unfortunately, their partnership ended in less than two months with no cause stated.
A few months down the line, Tacha revealed her boyfriend, King Ladi, who apparently had been with her even while she was on the show. She kept his identity private by tagging him as "twinny" on occasions until his face mistakenly slipped out during an Instagram live feed days after her disqualification from the show.
Tacha eventually acknowledged the relationship, revealing that she and King Ladi met on social media when she was new on Instagram. King Ladi is a complete opposite of his girlfriend on social media and does not seem to entertain much public attention as his official Instagram account @kingladiofficial is deactivated, for now, we hope.
Other facts to know about BBNaija reality TV star, Tacha Akide
Due to the fact that Tacha's mother was a Ghanaian, she was able to win many fans from Ghana including the hearts of popular celebrities like Moesha Boduong, Afia Schwarzenegger among others during her stay in the Big Brother Naija.
Tacha also gained public attention before appearing on the BBNaija show for allegedly staging her own kidnap as well as release to gain recognition. She neither confirmed nor denied the allegation. Tacha is not one to be easily bullied and she is very comfortable in her skin.
Symply Tacha on Instagram and Twitter
Tacha is active on Instagram as @symply_tacha.
Tacha is active on Twitter as @symply_tacha.