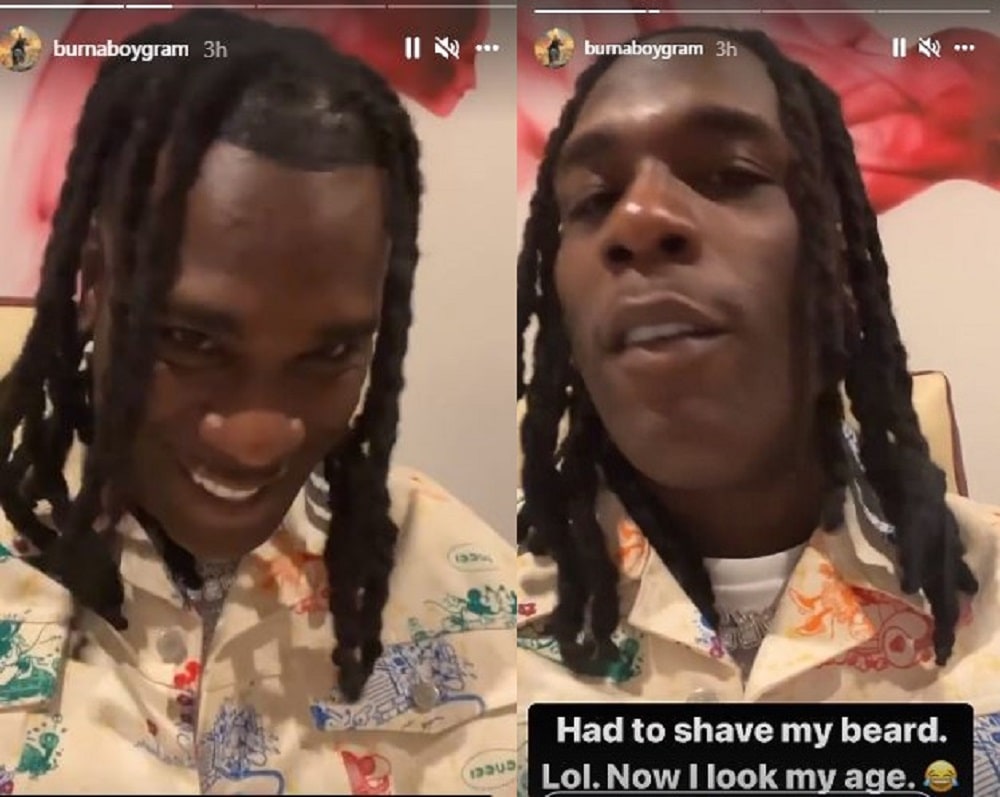 Nigerian Grammy-winning singer Burna Boy has surprised his fans on social media after sharing a video of himself without his signature beard.
According to the 30-year-old singer, he is now looking his age after shaving his beard.
The "Kilometre" crooner shared a video of his new look on Instagram and wrote, "Had to shave my beard. Lol. Now I look my age."
Fans of the singer appear to have mixed opinions about the singer getting rid of his signature face bush with some saying he now looks finer and others saying they prefer bearded Burna.