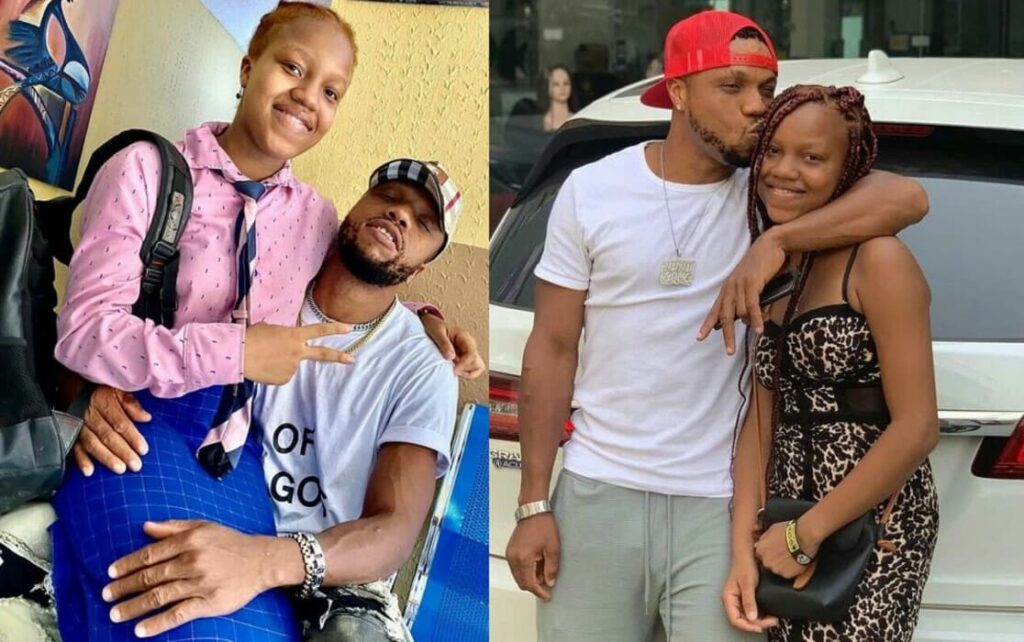 Popular Nollywood actor and content creator Charles Okocha has clarified the true situation surrounding a viral video of himself supposedly destroying his friend's car because he went out with his teenage daughter.
Addressing the controversy, Charles Okocha who is also called Igwe Tupac by some of his fans said the viral video was a scene from a movie he was working on which has not been released.
The actor stated that the girl in the video is not his daughter and the whole destruction was for a movie.
He told the PUNCH newspaper:
"You should know me by now that I will never do a thing like that. I will want people to zoom into the video, look at the face of the lady and compare it with my daughter. That is not my daughter. What people saw is a scene from a movie I am featured in but it is not yet released. I will have addressed this issue since but I am currently filming in the east and I am very busy at the moment."
Who is Charles Okocha's daughter?
Nollywood actor Charles Okocha has a 13-year-old daughter named Mercy Okocha who he doesn't joke with and regularly dotes on. Mercy was born in 2008 by one of Okocha's baby mamas, according to reports.
The actor also has two other children – a son named Sean and another girl that was born recently. His full biography can be found on this page.