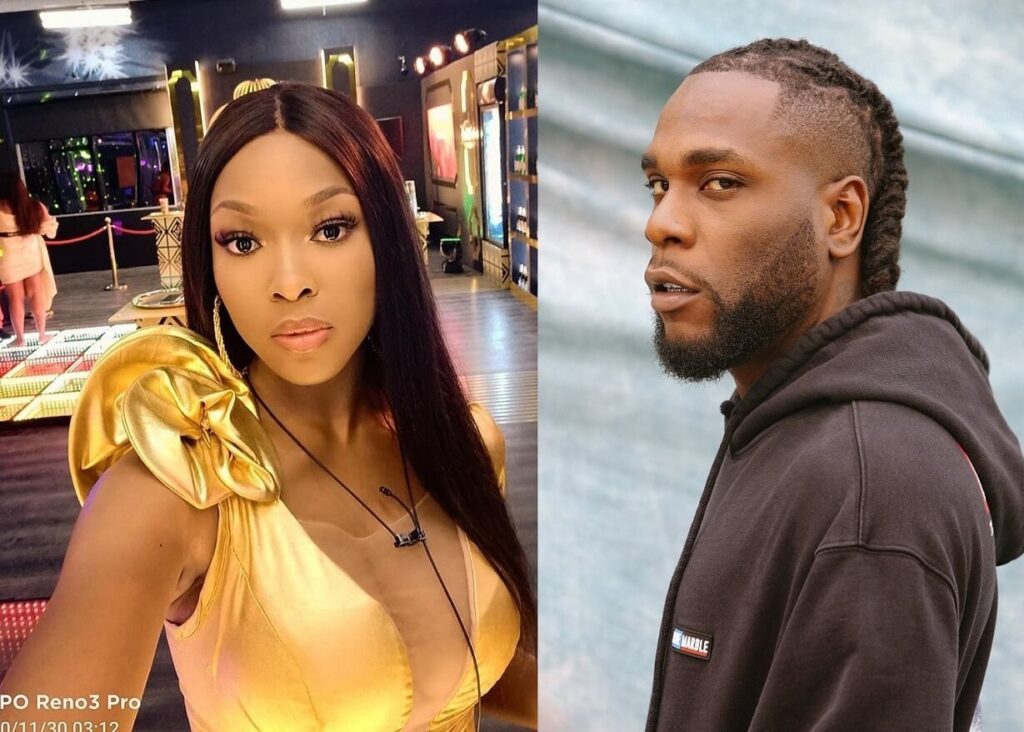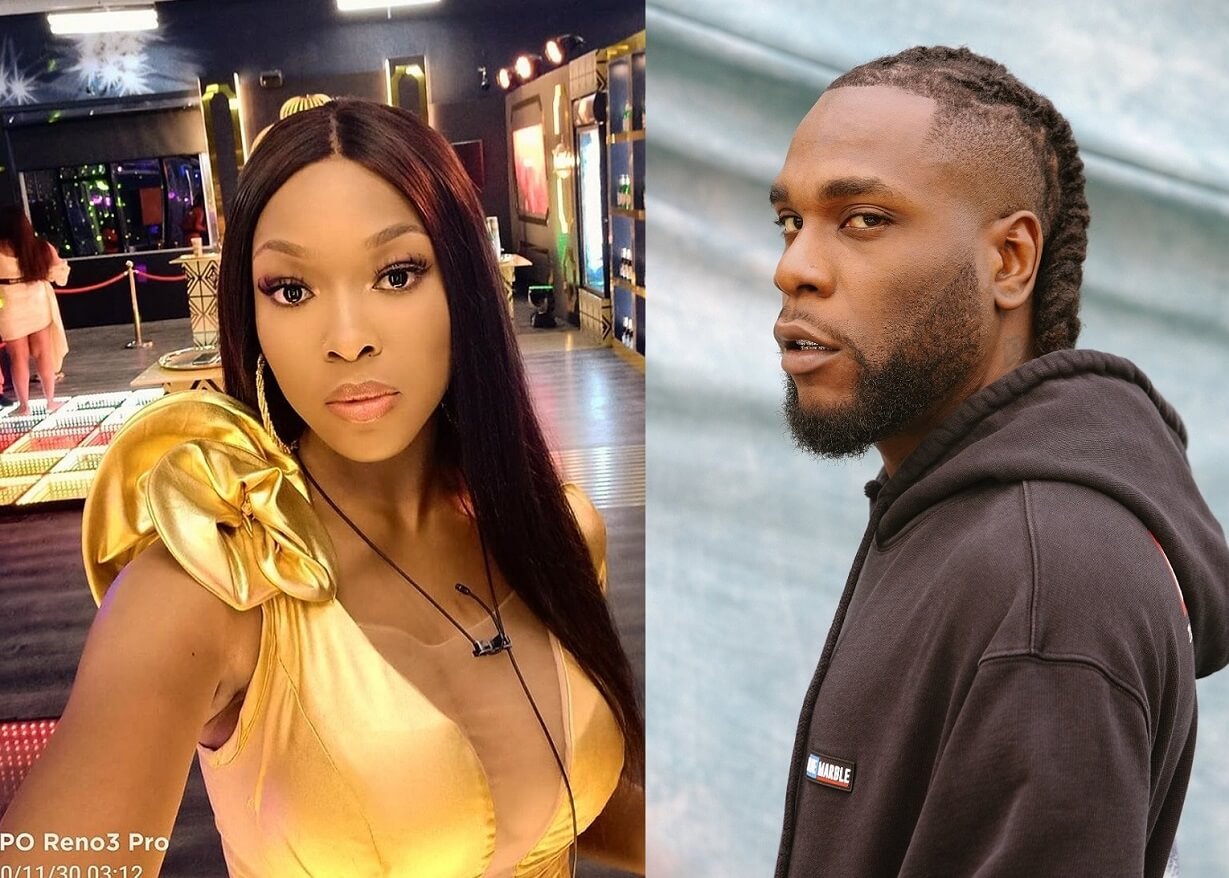 You may not know this but BBNaija Season 5 Lockdown housemate Vee and Afro-fusion star, Burna Boy are not friends.
Both very talented in music, one would expect BBNaija Vee and Burna Boy would be pals. But, sadly, the opposite is the case.
In fact, the rift between Burna Boy and Vee was so serious that Burna Boy blocked Vee on Twitter. Their beef apparently started when Vee constantly posted about her dislike for Burna Boy's music on social media. BBNaija Vee stated she is not a fan of Burna Boy's music and was very open about it on social media.
Prior to her appearance on the BBNaija Season 5 'Lockdown' show, the 23-year-old musician from Lagos made several posts relating to her dislike of Burna Boy's music on Twitter. One of Vee's tweets had provoked Burna Boy so much that he blocked her on Twitter.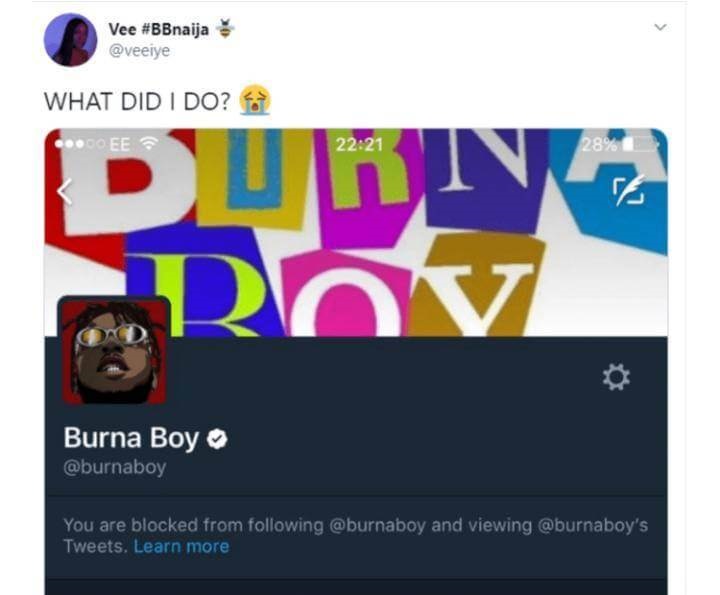 A 2015 Twitter thread had asked users of the platform to mention the song they'd call the "Best Afro-beats song of 2015".
Many of the responders mentioned Burna Boy's song of that year – "Soke" but Vee was not having it. She attacked those mentioning "Soke" on the thread, writing: "Everybody saying Burna Boy – Soke is drunk".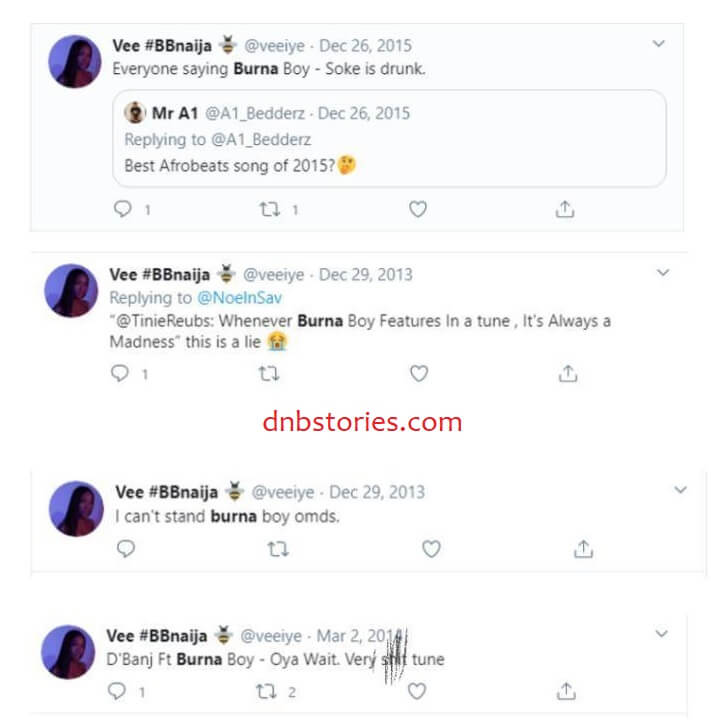 How are things with Burna Boy and Vee now?
It is safe to say that the Burna Boy and Vee beef happened over five years ago at a time Vee was still sort of a fledgling in the Nigerian music industry and Burna Boy had only begun to establish himself as a super-talented African musician.
With the many strides Burna Boy has crossed in his music career now, it is expected that Vee's opinion of his music must have changed. Vee, on her part, has also grown in her musical talent, career and judgement as well.
Don't be surprised if you see a Burna Boy and Vee collaboration happening in the future – who knows, people don't stay friends forever and neither do enemies stay enemies forever!