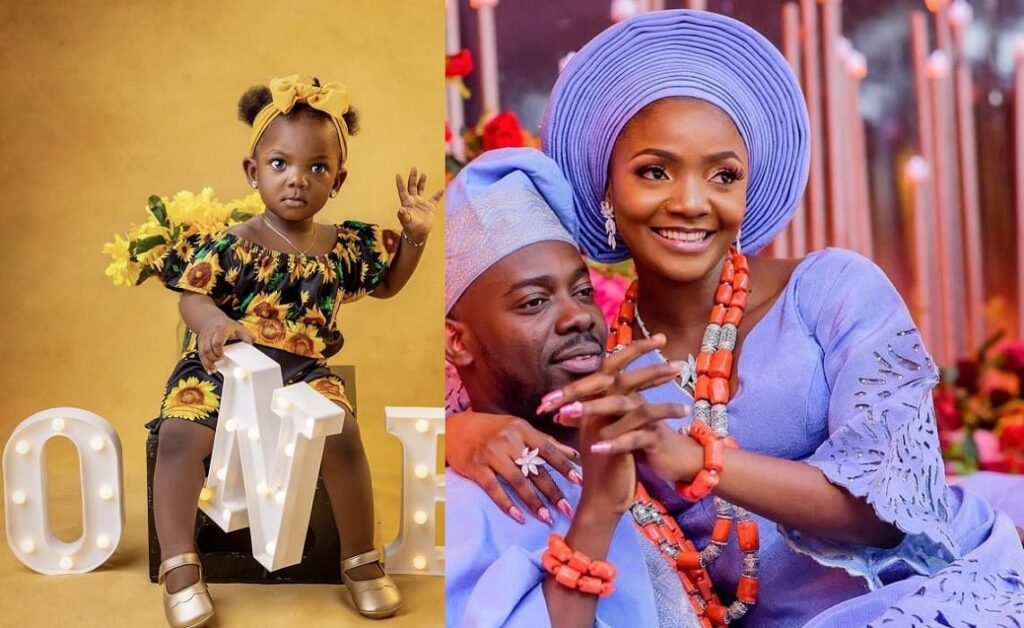 Who is Simi?
Simi is a popular Nigerian singer, songwriter, and actress. Her real name is Simisola Bolatito Kosoko. She was born on 19th April 1988 in a suburb of Surulere, Lagos State. Simi is currently 33 years old.
Simi is the last of four children. According to her, her parents separated when she was 9 years old and she grew up as a tomboy. She revealed this in an interview with Vanguard newspaper. Impressively, Simi studied Mass Communication at Covenant University.
Her music career started in the Gospel industry with her debut album titled Ogaju in 2008. Growing up, Simi was an active member of her local church's choir. Later, she transitioned to secular music with the song titled "Tiff" in 2014. "Tiff" was nominated for Best Alternative Song at The Headies Award 2015.
How Simi became famous
Simi became famous in 2014 when she signed a record deal with X3M Music and released Tiff. Nevertheless, she left the label in May 2019 following the expiration of her contract. On September 8, 2017, she released her second studio album Simisola. Then her third studio album Omo Charlie Champagne, Vol. 1 was released to coincide with her thirty-first birthday on April 19, 2019.
Simi has won the hearts of many Nigerians, especially the young women because she does music that reflects their struggles. With one song at a time, she garners love and followership from young women who are in sync with their emotions. Much to their satisfaction, Simi launched her independent record label – Studio Brat in June 2019.
Who is Adekunle Gold?
Adekunle Gold is a Nigerian highlife singer, songwriter, and graphics designer. His real name is Adekunle Kosoko and he was born on January 28th, 1987 into the Kosoko royal family of Lagos State, Nigeria. Adekunle Gold is currently 34 years old. He holds a Higher National Diploma in Arts and Design from Lagos State Polytechnic.
He rose to prominence with his Song "Sade" in 2015 when he got signed to YBNL studio and released his debut album "Gold". Interestingly, he claimed to have designed the label's official logo.
How Simi and Adekunle Gold met
In an interview with Punch newspaper, Simi revealed that she met Adekunle Gold in 2013 when she performed for a show in Bogobiri, Ikoyi. Unknown to her, Adekunle had been a fan of her since the time she was a gospel artiste. Simi only knew him then as a graphic artist, popularly referred to as the "King of Photoshop". That notwithstanding, they became friends and from there, their relationship blossomed into a tight romance.
Simi and Adekunle Gold courtship and engagement
Simi and Adekunle did a great job at keeping their relationship private from the media and public. After dating for 5 years, Simi said, "YES" to Adekunle's marriage proposal in 2018. In his words: "Earlier in 2018, I asked my girl of five years to be my wife. Knowing all of my imperfections and shortcomings, she said yes!" Fantabulous!
Adekunle Gold also said that Simi is the inspiration behind his first official single titled "Orente" which is a Yoruba word for a "loyal beautiful woman" and she was the one who mixed and mastered his album "Gold". We do not have any doubts about that because we can feel the touch of her vocals in his songs even as his backup.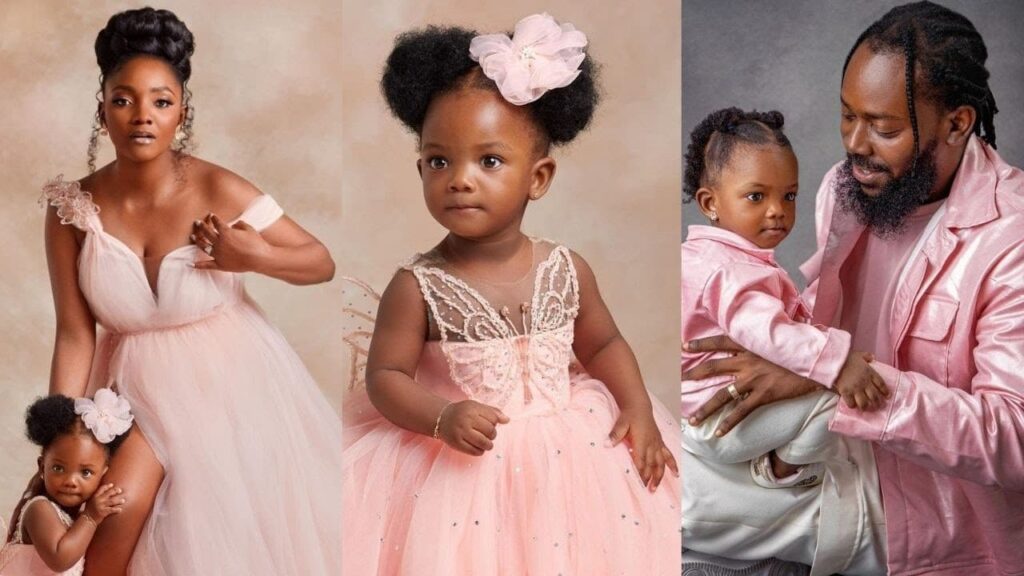 Simi and Adekunle Gold wedding
The lover birds had a private wedding with about 300 guests at the Ilashe beach, Lagos on 9 January 2019. Before then, Simi had taken some time off social media and fans thought she was taking a break from music but it was to plan her wedding without getting them involved. Adekunle Gold did mention in an email to his fans that they have an obsessive desire for a private life that belongs to just them.
However, the couple also released scenes and moments from the wedding in their collaboration titled, "Promise". Thanks to the team on the Island with them that captured some of their beautiful moments.
The couple have been married for over two years and are quite happy as their Instagram and Twitter feed is filled with loved-up pictures and videos of both of them either dancing, singing, cooking, or playing. So far, the couple has released 5 songs they sang together including; "No Forget", "Promise", "By You", "Bites The Dust" and "Take Me Back". Wow!
Simi and Adekunle Gold marriage controversies
Simi and Falz relationship
There was a time it was alleged that Simi and Folarin 'Falz' Falana were dating especially when they did the "Chemistry and Soldier" songs together. Simi kept quiet on the matter because the controversy helped to sell the songs. It has now been confirmed that the two are just friends and were just vibing and being goofy.
Also, Simi made it clear that Adekunle Gold and Falz are friends and he was invited to their wedding.
Adekunle Gold's cheating rumours with Teminikan
Adekunle Gold is not free of cheating accusations himself. Controversial Nigerian blog "Gistlovers" published a report in 2021, alleging that Simi's husband was having an affair with a video vixen named Teminikan while Simi was pregnant with their baby. It was also alleged that Adekunle Gold had featured the girl in one of his music videos before.
Although the revelations provoked reactions from fans who expressed disbelief and shock, Simi appeared unbothered and never addressed the reports.
She only reacted by sharing a post on her Instagram story that read: "Too much apple juice today, clearly still addicted". (LOL).
Simi and Adekunle Children
As of the time of writing this report, Simi and Adekunle are blessed with one child – a daughter named Adejare Kosoko.
According to information gathered by DNB Stories Africa, the baby was born on May 30, 2020, but the couple did not announce her birth until June 7. The child is currently one year old.
The public also did not get to see the baby's face until she turned one. Simi, in a Q&A session, said "the little girl deserves her privacy." While celebrating their daughter's one year birthday, Simi and Adekunle Gold flooded their separate Instagram pages with glowing messages of love and affection for their girl. There is no doubt the baby has a beautiful future ahead of her.
Simi's pregnancy
Due to their private lifestyle, fans did not know that Simi was pregnant until she released her "Duduke" video in 2020, where she displayed her baby bump for the first time. The song quickly climbed the charts and even inspired a social media trend called the "Duduke Challenge".