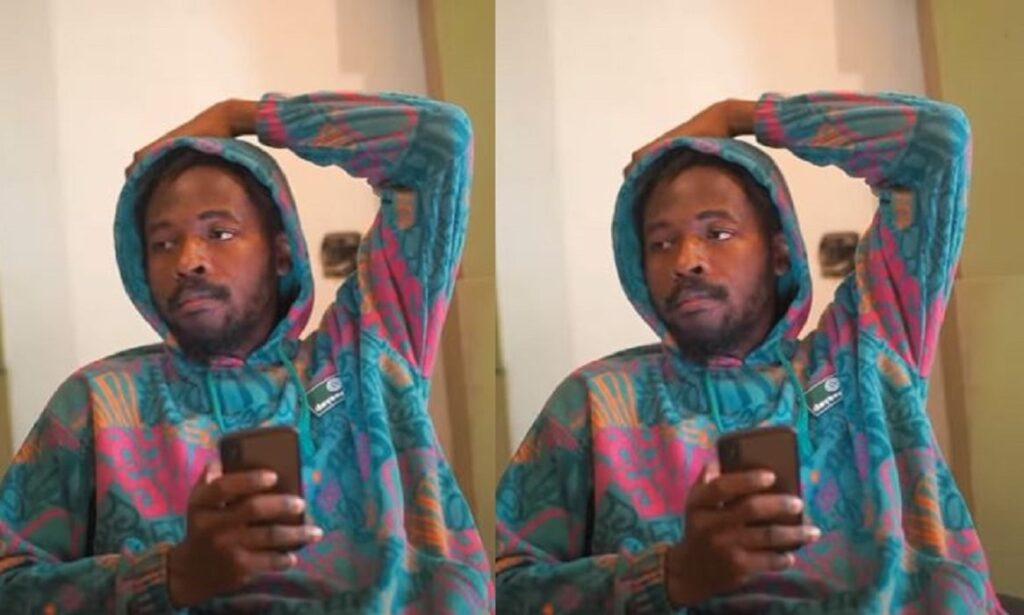 Who is Johnny Drille?
Johnny Drille is a Nigerian singer, songwriter, music producer, and sound engineer. He became known after he released a cover of Di'ja's 2014 hit song "Awww" in January 2015. The cover was positively received by music fans many of whom praised Drille's vocals and technicality.
Johnny Drille's full name is John Ighodaro and he hails from Edo State.
Full data profile of Johnny Drille
| | |
| --- | --- |
| Full name | John Ighodaro |
| Age | 31 years old |
| Gender | Male |
| Date of birth | 5 July 1990 |
| Parents | Mr and Mrs Ighodaro |
| State of origin | Edo State |
| Marital status | Single |
| Height | 6″1 inches |
| Tribe | N/A |
| Career | Singer, Songwriter, Music Producer, Sound Engineer |
Johnny Drille's childhood and education
Johnny Drille was born on July 5, 1990, into a family of 5 children in Edo State. He is presently 31 years of age and he has four siblings with whom he grew up in Edo State. His father was a school principal and a pastor.
According to him, his family was very conservative and his siblings were the only friends he had while growing up. Drille explained that his parents did not allow them to go out often over the fear of them injuring themselves or socializing with the wrong people.
Johnny Drille obtained a Bachelor's degree in English and Literature from the University of Benin in Edo State.
Johnny Drille's career
Johnny Drille began his music career at an early stage. The music star started as a singer and keyboardist in his father's church with his siblings at the age of 11 in 2001. He later joined a music group called 'Soul Awakening Singers' with his siblings and some friends as members of the group.
Drille started teaching himself music production and its techniques with cassette records in 2006. According to him, he failed his first WAEC, NECO and JAMB the same year because he was trying to shuffle music production with his academics.
The young talent revealed that he started music professionally in 2013 after contesting in the 6th edition of MTN Project Fame West Africa talent show, making it to the top 10. After leaving the show, Johnny Drille began producing and releasing some of his self-written music and covers of other artists' songs.
In January 2015, his cover of the song 'Awww' which was originally sung by Mavin artiste, Di'ja, got the attention of Don Jazzy, the CEO of Mavin Records. Drille was signed to Mavin Records on February 28, 2017.
After he released the cover, Johnny Drille released two other songs titled 'Love Don't Lie' and 'Wait For Me'. The former was released in June 2015 and it became widely accepted and topped many Nigerian music charts, while the latter was released on August 12 of the same year.
Johnny Drille collaborated with fellow Project Fame contestant Niniola to produce the song titled 'Start All Over' in 2016. The song found fame among Nigerian RnB lovers.
Drille recently released his 14-track debut album titled 'Before We Fall Asleep' on September 3, 2021. Apart from being an alternative singer, Johnny Drille is also an instrumentalist and he has boasted of being the one writing, producing, mixing, and mastering all of his songs.
Johnny Drille's songs
Love Don't Lie (2015)
Wait For Me (2015)
Start All Over (2016)
My Beautiful Love (2016)
Dear Future Wife (2017)
Romeo and Juliet (2017)
Halleluya (2018)
Awa Love (2018)
Shine (2019)
Papa (2019)
Forever (2019)
Finding Efe (2019)
Count On You (2019)
Something Better (2020)
Mystery Girl (2020)
Bad Dancer (2021)
Loving Is Harder (2021)
Johnny Drille's awards and nominations
Best Alternative Singer – The Headies Award (2016) (Nominated)
Best Vocal Performance (Male) – The Headies Award (2018) (Nominated)
Best R & B Singer – The Headies Award (2018) (Nominated)
Best Alternative Singer – The Headies Award (2018) (Nominated)
Next Rated Artiste of the Year – The Headies Award (2018) (Nominated)
Best Vocal Performance (Male) – The Headies Award (2019) (Nominated)
Best Alternative Singer – The Headies Award (2019) (Won)
Johnny Drille's marriage and girlfriend
As of the time of writing this report, Johnny Drille has no girlfriend, wife, or baby mama.
The singer has shared some of his past experiences with love and dating with his fans on his Twitter page, revealing that he is a lover of women and a preacher of love.
The singer revealed how he once had a crush on a girl named 'Owas' who was his classmate in Primary 5 and also considered being an actor just to kiss women. He also explained how he had followed a lady for about 45 minutes to her house and took 2 hours to walk back to his house.
Johnny Drille also made it known during an interview with BBC pidgin that his song 'Wait For Me' was inspired by the heartbreak he experienced while in NYSC camp which he called his most memorable heartbreak.
He explained that he had started a relationship with a lady he met at the camp but unfortunately the lady dumped him immediately after the camping exercise ended and she eventually got married to another person.
He also revealed that a female fan had once traced him to a hotel during the early stage of his career to throw herself at him while pretending to be room service. He explained that he had to apply some tactics to get her out of his room politely.
Johnny Drille's children
As of the time of writing this post, Nigerian singer Johnny Drille has not fathered any children. The 31-year-old musician is still unmarried and does not have a wife or baby mama.
Johnny Drille net worth
Johnny Drille has an estimated net worth of about N100 million naira.
Johnny Drille on social media
Johnny Drille is active on Instagram @Johnnydrille. His Twitter handle is @Johnnydrille.