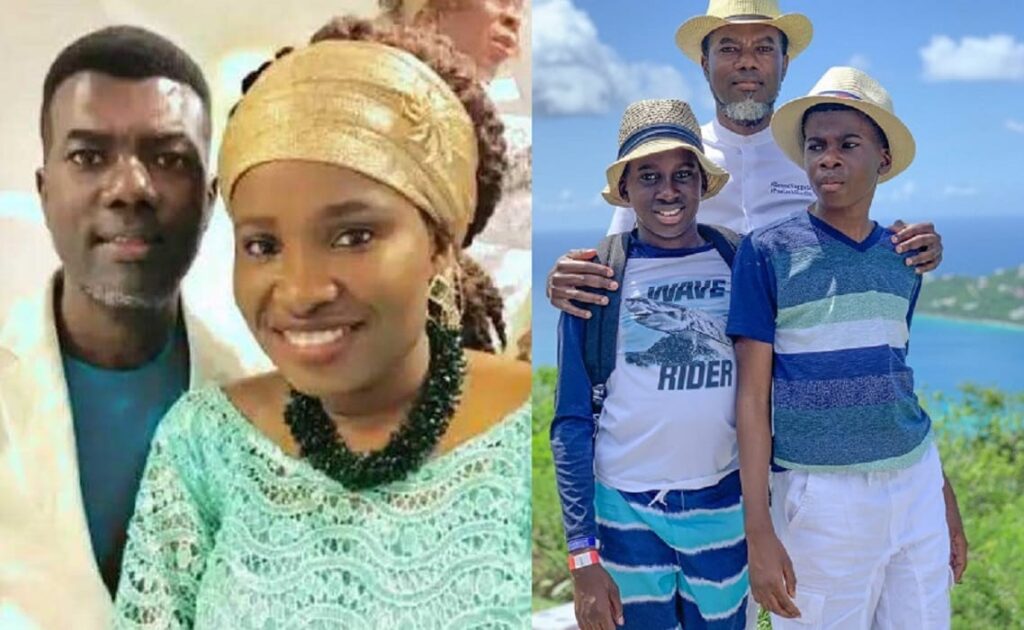 Who is Reno Omokri?
Reno Omokri is a Nigerian lawyer, author, human rights activist, pastor and politician. He became well known after he was appointed as a media aide to Nigeria's ex-president, Goodluck Ebele Jonathan.
Mr Omokri is also famous for his open criticism of the Buhari administration and other controversial posts he makes on social media.
Reno Omokri's full name is Bemigho Reno Omokri. He was born to his parents – Justice Jean Omokri (father) and Helen Bemigho (mother) on January 22, 1974.
Reno Omokri is currently 47 years old and he hails from Warri, Delta State. He obtained a Master's degree in Law from the University of Wolverhampton, England in 2004.
He became a politician in 2011 after he was appointed as a special aide to the ex-President of Nigeria, Goodluck Ebele Jonathan. He is also a known activist of the "Free Leah Sharibu" movement and the founder of Helen and Bemigho Sanctuary for orphans in Benin.
As an author, Reno Omokri has written books like "Why Jesus Wept", "Apples of Gold", "Poverty Is A Choice", "Start Solving Problems".
Reno Omokri's marriage and wedding
Reno Omokri is happily married to Mrs Tuokpe Omokri and their union is blessed with four children – two boys and two girls.
Reno announced the birth of his fourth child in 2021, but there are rumours that the child was borne by a different woman.
Reno got married to his wife both in a traditional and religious ceremony. Reports have it that he has been with his wife for 14 years and it can be suggested that they got married in 2007.
Not much was known about Reno's marital life and family until 2021 when news of an alleged crisis in his marriage hit the media. The controversy happened shortly after he announced the birth of his fourth child in February 2021.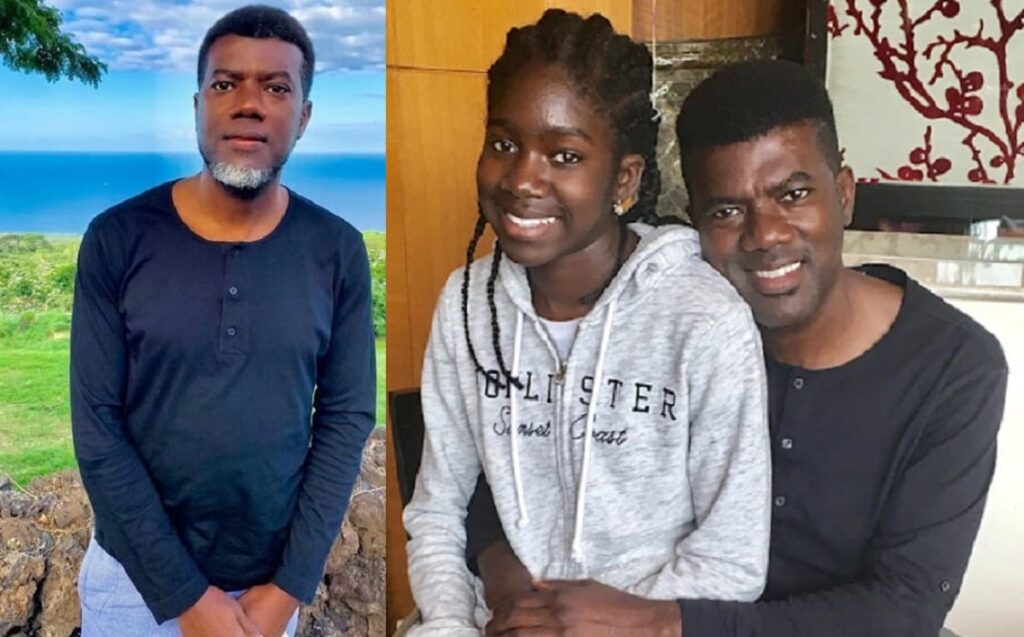 Reno Omokri's marital crisis and controversy
Reno Omokri's marriage was rumoured to be in trouble after an online newspaper called "The Will Nigeria" alleged that the fourth child he had in 2021 was not mothered by his legally married wife, Tuokpe Omokri.
According to the paper, Reno had started his #harrassbuharioutofLondon protest as a scheme for him to be with his new partner and baby mama in London.
The newspaper in their report alleged that Reno Omokri had fathered the child with an American-based lady he was having an affair with and accused him of being a hypocrite and a liar who does the same things he openly condemns.
It was said that even former president Goodluck Ebele Jonathan sent him a congratulatory message on the birth of the child and that the child was named "Ebele" after the ex-president.
Reno Omokri was also accused of being a "control freak" who neglected the upkeep of his family and subjected his wife to emotional abuse, abandoning her and the children in their current residence in Northern California to be with his baby mama in London.
However, the author later took to his Instagram page to deny and address the issue, claiming that the story is fictional and a plot by the presidency to stop him from his intended #harrassbuharioutofLondon protest which he launched on Sunday, May 16, 2021, during Buhari's visit to the UK.
He also swore that he has never engaged in any premarital affair, claiming that just he and his wife were the only ones aware of her pregnancy before the childbirth. He further threatened to sue the media platform for publishing false stories about him.
Following Reno's denial, The Will newspaper published another report stating that his wife has confirmed she is not the mother of the fourth child her husband had announced.
According to the report sighted by DNB Stories Africa, Tuokpe reiterated that she is still legally married to her husband but a check on her IG page at that time showed that she has replaced her husband's name "Omokri" with her maiden name "Onuwaje" and has also deleted all his pictures from her page.
About Reno Omokri's wife, Tuokpe Omokri
Tuokpe Omokri is the legally married wife of Nigerian author and politician, Reno Omokri and the mother of his three children.
It is not yet established if Tuokpe is the mother of Reno's newborn daughter and fourth child. According to reports sighted by DNB Stories Africa, Tuokpe works as a school teacher in the city of Antioch in Northern California where she and her children reside.
Not much is known about Tuokpe Omokri's background and personal life at this time as she is reported to be a very shy and private person, unlike her more outspoken husband.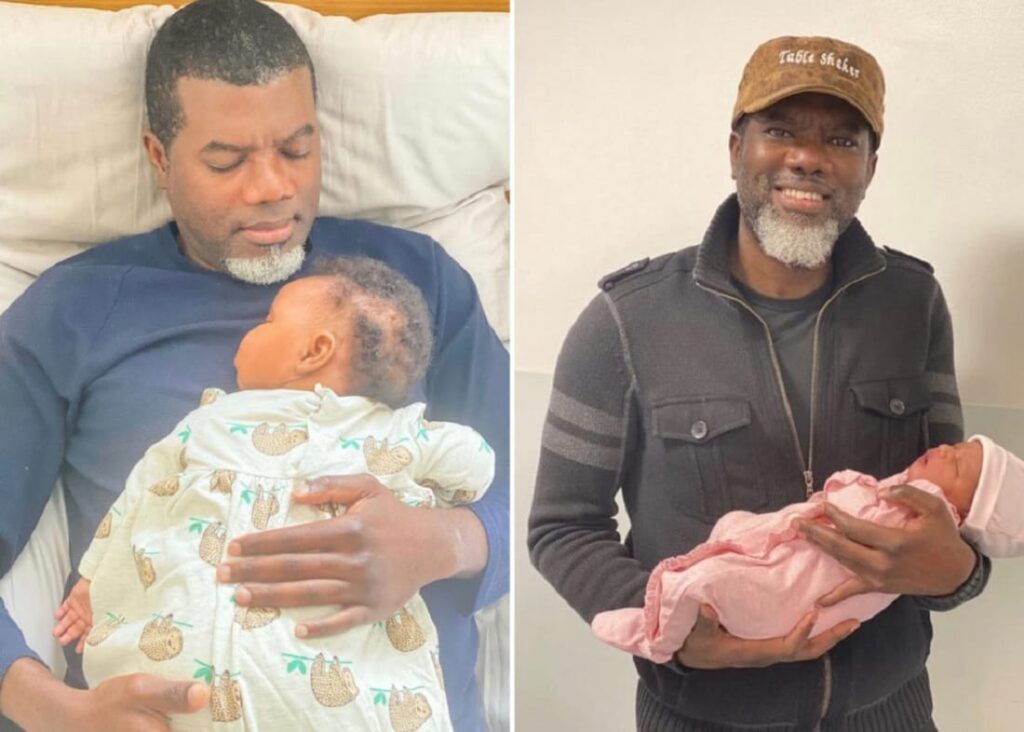 Reno Omokri's children
Reno Omokri has four children – 2 boys and 2 girls. The children are named Tosan Omokri, Misan Omokri, Tsola Omokri, and Weyinmi Ebele Omokri respectively.
Weyinmi Ebele is Reno's last child. Her birth in 2021 stirred some controversy, with reports claiming that she was a product of Reno Omokri's extra-marital affair with an unknown American woman.
List of Reno Omokri's children:
Tosan Omokri
Misan Omokri
Tsola Omokri, and
Weyinmi Ebele Omokri