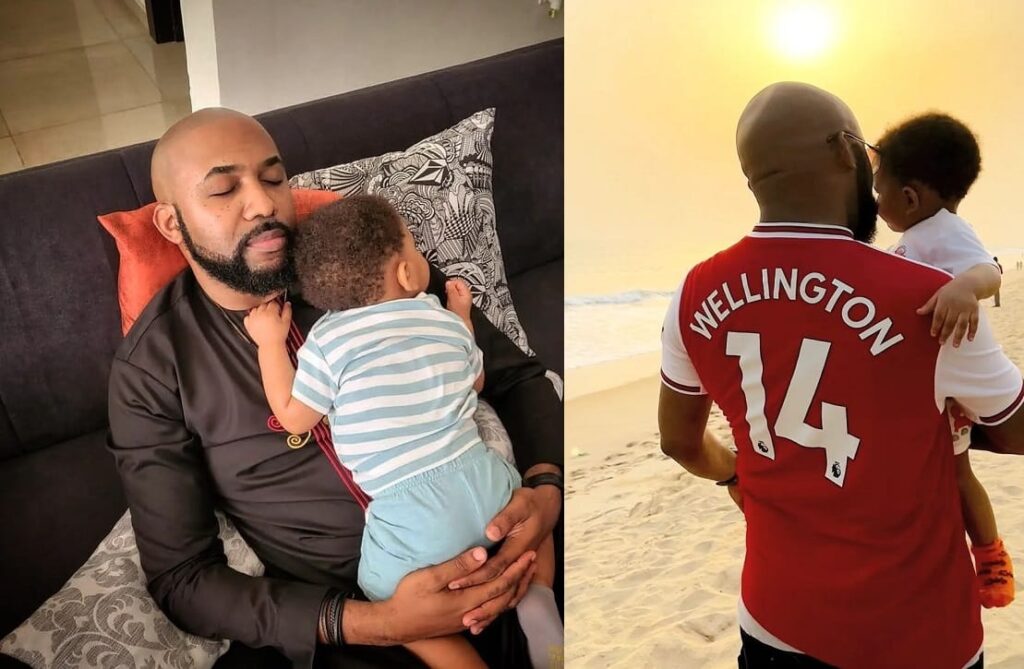 Nigerian singer and actor Olubankole Wellington, popularly known as Banky W, has taken to his Instagram page to share adorable photos of his one-year-old son Zaiah.
The 40-year-old proud father captioned the photos:
I hear it's #NationalSonsDay… swipe for some SONshine.
According to Banky, his son's full name is Hazaiah Olusegun "Champ" Wellington.
Explaining the meaning of his son's name, Banky wrote:
Please read in full: His name is Hazaiah Olusegun "Champ" Wellington (we call him Zaiah, pronounced Zah-Yah, or Champ) Hazaiah means God sees/God has seen in Hebrew. Olusegun means God has given victory in Yoruba. It captures our testimony regarding the journey towards his arrival; Zaiah is truly an answer to our prayers.
Zaiah was born in January 2021, however, the couple did not announce the baby's birth until four weeks later, on February 22, 2021.