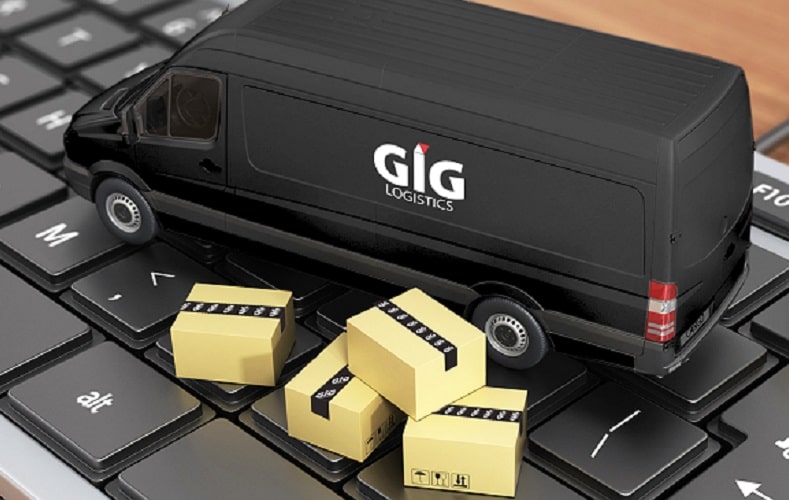 Just like the bus transport service, the logistics branch of God Is Good Motors is thriving. Today, God Is Good Logistics is easily one of the best and most efficient logistics and courier services company in Nigeria.
What makes God Is Good Logistics stand out?
God Is Good Logistics praises itself today as the No. 1 logistics company in Nigeria, but it is not the first logistics company to open in Nigeria. In my personal opinion, I dare say they are actually a latecomer in the industry. Even still, the Nigerian logistics industry is getting more crowded now than ever with tough competitions springing up from all corners of the nation. There are over 100 logistics services providers in Lagos alone today. Yet God Is Good Logistics stands out in a lot of ways.
They might be new (relatively) but God Is Good Logistics had come with a bang. It is not surprising why it took them so little time to become fully established in Nigeria, and even today dominating the entire Nigerian logistics industry. Today, you can't make a list of top logistics companies in Nigeria or Lagos without including God Is Good Logistics in the first ten.
So what has God Is Good Logistics done right? What stands them out from the other logistics companies in Nigeria, some of which are even struggling today? Below is what we know about the difference that God Is Good Logistics brings.
1. God Is Good Logistics has a wide Nigerian presence
You can find God Is Good Logistics in over 80 locations across Nigeria. There are more than 5 GIGM Logistics service centres in the major Nigerian cities like Lagos, Abuja and Edo State. There are about 25 God Is Good Logistics service offices in Lagos, 10 in Abuja, 6 in Edo State and 4 in Portharcourt.
2. God Is Good Logistics offers a wide range of services
Whatever you want done regarding the movement of goods and packages around Nigeria or outside, God Is Good Logistics can deliver. Their express delivery service offers speed without compromising reliability. Their mailroom service is designed for large companies seeking efficient and speedy inter-office mail delivery.
For those seeking a way to move fragile and high-value supplies, GIGM Logistics offers a "Sensitive and Fragile Technology Freight" that will take good care of that and ensure your items reach their destination safe and intact. God Is Good Logistics have also added another service – Household Moving and Office Relocation – designed to cater to customers planning to relocate.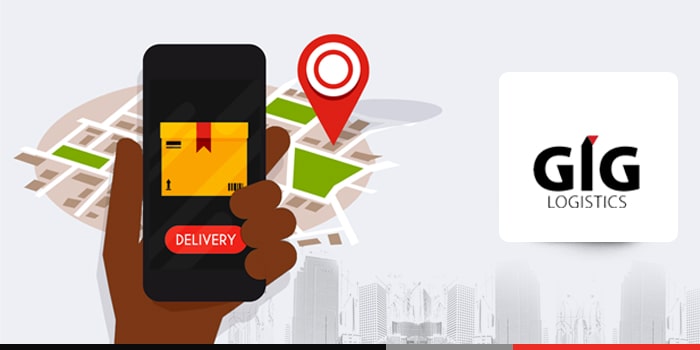 3. God Is Good Logistics has an international presence
God Is Good Logistics offers speedy Air Freight, Air Cargo and Excess Baggage delivery services for the movement of all kinds of legally-accepted items and freight to over 100 countries around the world. Using the God Is Good Logistics international courier service would ensure your items get to their destination for pickup within one week or less!
God Is Good Logistics currently operates three offices in Ghana – one each in Accra, Tamale and Takoradi.
The God Is Good Logistics office in Accra, Ghana is located at 13 Lagos Avenue, East Legon, Accra.
The God Is Good Logistics office in Tamale, Ghana is located at M 259, Hurlingham Street, West Hospital Road, Beside Police House, Tamale.
The God Is Good Logistics office in Takoradi, Ghana is located at Plot 65/6 J.H Kobinnah Street, Takoradi.
God Is Good Logistics in the US
God Is Logistics also has an office in the United States of America. The God Is Good Logistics USA office is located at 6872 Highway 6 South, Suite B, Houston, Texas.
How to contact God Is Good Logistics:
Nigeria – Call +2348139851120 or email info@giglogistics.ng
Ghana – Call +233575341111 or email giglghana@giglogistics.ng
USA – Call +12817411784 or email giglhouston@giglogistics.ng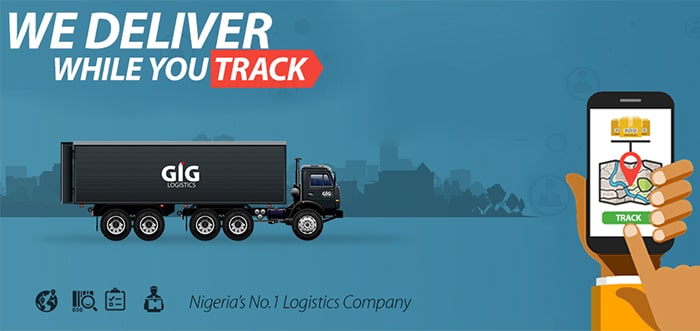 4. God Is Good Logistics' online presence
God Is Good Logistics operates a fully functional e-commerce logistics service. You can request a waybill quote online, and also schedule your pickup and track your shipment online.
GIG Logistics is present on three social media platforms – Facebook, Twitter, and LinkedIn.