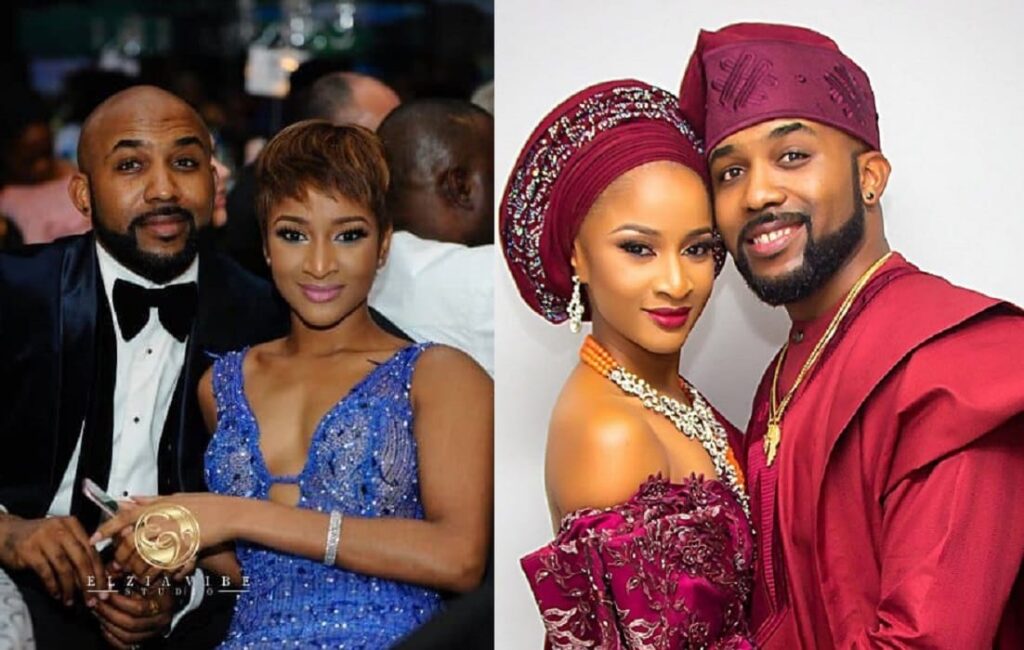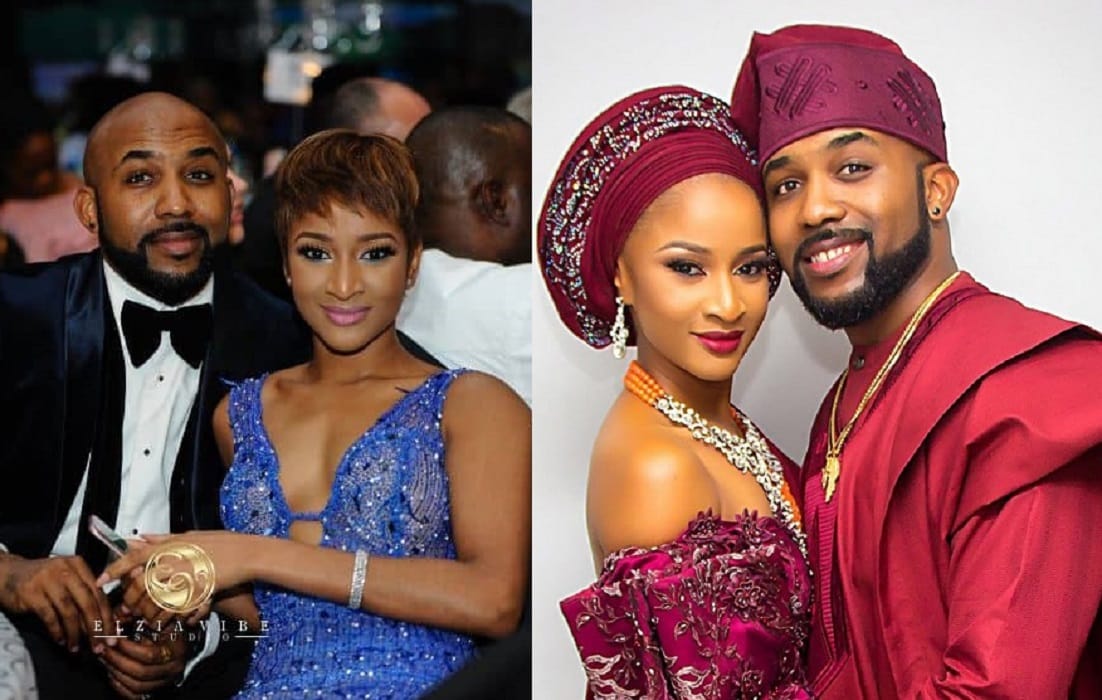 How Banky W and Adesua Etomi met
Like many celebrity couples, Nigerian musician and actor Olubankole Wellington (Banky W) met his heartthrob, Adesua Etomi, a popular Nigerian actress, on social media.
It all started with an Instagram DM. Banky W was the one who took the bold step of sending a direct message to his wife on Instagram after stalking her for some time on the internet.
According to Adesua, Banky's first message to her on IG was hilarious and it got her laughing which made her believe they were going to get along well.
Both Adesua and Banky W have revealed they never had the intention of marrying someone in the entertainment industry before fate brought them together as a couple. Their relationship started in 2015, but both parties kept it on the low, away from the prying eyes of the media.
They got engaged in 2017 and had their wedding the same year. Banky W and Adesua Etomi have maintained a relatively controversy-free marriage to date.
Adesua Etomi and Banky W's engagement and wedding
Banky W officially announced his engagement to actress Adesua Etomi in February 2017. It was initially perceived as a publicity stunt by the public since their relationship was not publicized before then.
Nine months later, in November 2017, Banky W and Adesua Etomi tied the knot in what may perhaps be one of the most-talked-about celebrity weddings of 2017.
The traditional wedding was held on Sunday, November 19, 2017, after Banky had successful third surgery for skin cancer. The court wedding was held the next day on the 20th of November 2017, while their white wedding followed after a few days at Cape Town, South Africa on November 25, 2017.
Ebuka Obi-Uchendu stole the show at Banky W's traditional wedding with his agbada outfit.
Popular Nigerian TV host, Ebuka Obi-Uchendu added more frenzy to Banky W and Adesua Etomi's star-studded traditional wedding with his eye-popping Agbada outfit.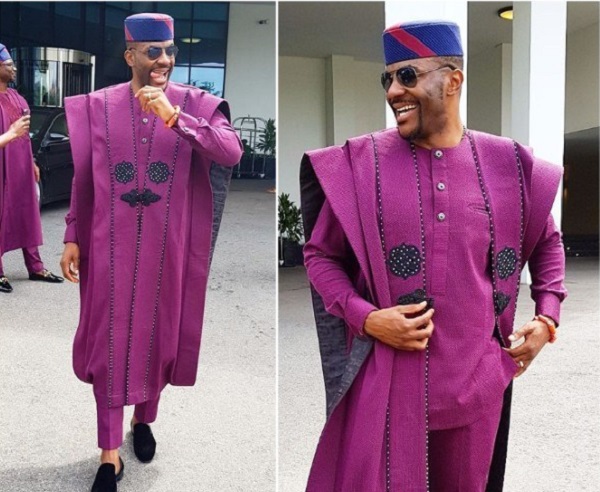 Adesua Etomi and Banky W's child
Banky and Adesua experienced a slight delay of two and half years before having their first child. The couple had a baby boy named Zaiah in January 2021.
Though baby Zaiah was born in January 2021, Adesua Etomi did not reveal she has given birth till Monday, February 22, which coincided with her 33rd birthday.
According to Banky W, they chose the name 'Zaiah' short form of 'Hazaiah' which means 'God Sees' in Hebrew because it captures the testimony of the journey towards his arrival. He also revealed that the other names for the boy are Olusegun and Champ.
The singer also released song titled "Final Say" in celebration of his son's birth. The video of the song which was officially released on Friday, February 26, was shot when his wife was six months pregnant.
Full story of Adesua Etomi and Banky W's childbirth experience
Adesua and Banky W had their first son and child after two and half years of being married.
The couple shared the untold story of their experience with childbirth at a special Easter Service program at their church, The Waterbrook Church, on Sunday, April 4, 2021.
They narrated the ordeal they went through before they were blessed with the fruit of the womb, from being trolled on the media for not having a child to trying In Vitro Fertilization (IVF) twice.
God finally answered their prayers after joining Nathaniel Bassey's Hallelujah Challenge, a praise worship movement on Instagram.
Adesua explained how they lost a set of twins after the first IVF process and how another attempt at it failed. She also explained that she was diagnosed with Polycystic Ovary Syndrome (PCOs) which causes women to skip menstrual periods and make it harder for them to get pregnant. She said her husband's sperm morphology was said to be off, while her ovarian reserve was said to be high which might make her reach menopause earlier than usual.
The actress explained that after all the troubling medical experiences, she and her husband gave up on any other treatment or medical remedy and just decided to wait on God. God finally answered their prayers and they were blessed with a baby boy named Zaiah.
According to the Adesua, she and her husband decided to share their experience to encourage other couples who might be going through a similar situation.