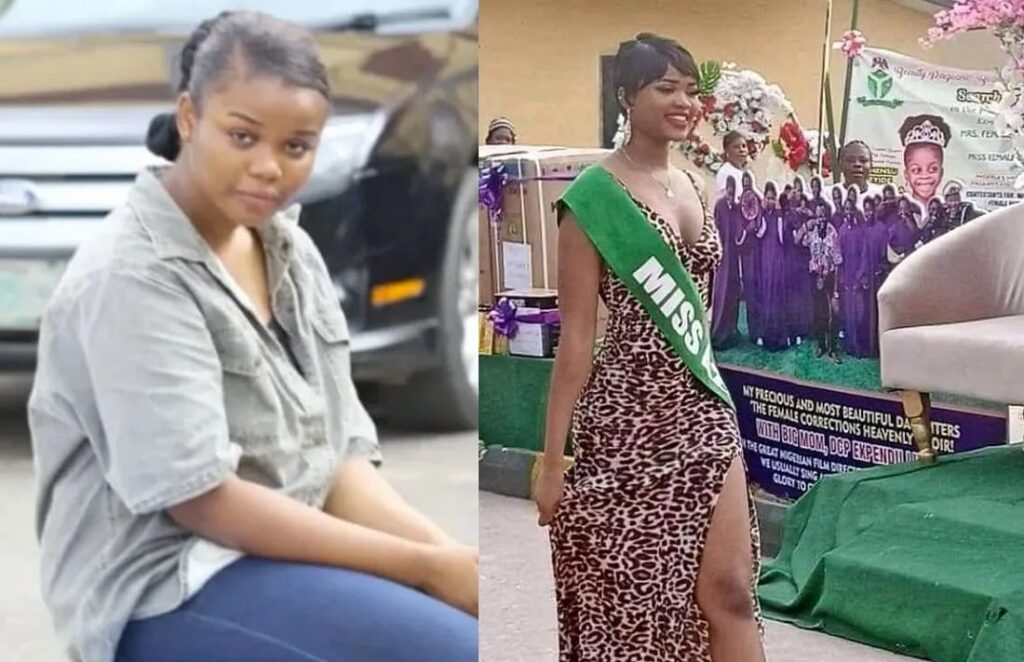 Who is Chidinma Ojukwu?
Chidinma Ojukwu is a Nigerian student who is currently facing trial for the murder of Super TV boss, Michael Usifo Ataga. She became a prison beauty queen in March 2022 after winning the Miss Cell 2022 beauty pageant held at Kirikiri Prison.
Chidinma Ojukwu was born on March 3, 2000, and she is 22 years old, as of March 2022. Her parents are originally from Arochukwu in Abia State, but she was brought up in Lagos.
Chidinma Ojukwu education
Chidinma Ojukwu completed her secondary school education in Lagos. She is a 300-level Mass Communication student at the prestigious University of Lagos (UNILAG) at the time of her arrest.
Chidinma Ojukwu Wiki Profile
| | |
| --- | --- |
| Full Name | Chidinma Adaora Ojukwu |
| State of Origin | Abia State |
| Date of Birth | March 3, 2000 |
| Age | 22 years old (as of 2022) |
| Marital status | Single |
| Husband | N/A |
| Height | 5″9 |
| Career | Student, Model |
| Instagram | N/A |
Chidinma Ojukwu Murder Trial
Chidinma Ojukwu was arrested by the Lagos State police on June 23, 2021, in connection to the murder of Nigerian businessman and Super TV CEO, Michael Usifo Ataga.
According to reports sighted by DNB Stories Africa, Mr Usifo was brutally murdered on June 15, 2021, at a short-let apartment in Lekki. Police reports said he was stabbed multiple times in the neck and chest by his attacker.
It was reported that Michael Usifo, 50, was having an affair with Chidinma Ojukwu who was 21 years old at the time, without the knowledge of his wife.
While what exactly transpired between Chidinma and Mr Usifo is not known, the story goes that the two had an argument that led to Chidinma stabbing him multiple times with a knife and running off with his money and belongings.
The items Chidinma Ojukwu allegedly stole from Mr Michael Usifo were listed as:
Two iPhones (iPhone 7 and 11)
One Apple MacBook Laptop
Two ATM cards (Access Bank and GTB) from which the sum of N380,000 was withdrawn.
Michael Usifo Ataga's wife, Mrs Brenda Ataga, described her husband's murder as heartbreaking.
She said:
Finding out of your demise was the worst news imaginable. My mind had raced through all the possibilities of where you were and what could have happened but death, death wasn't an option.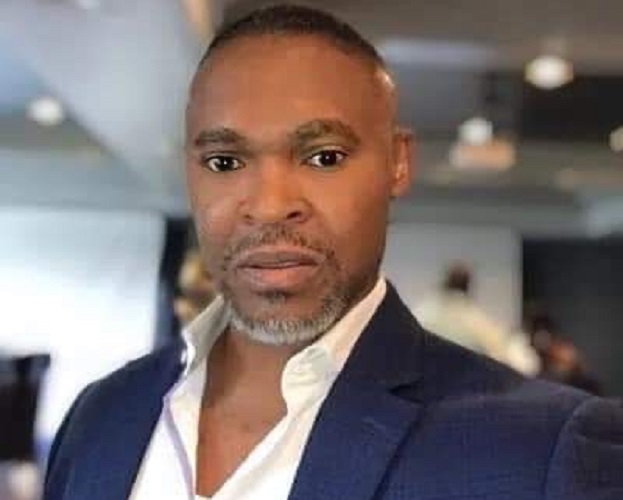 Chidinma Ojukwu's arraignment
Chidinma Ojukwu and her alleged accomplice, Adedapo Quadri, were arraigned before a Lagos High Court on October 21, 2021, as prime suspects in the murder of Super TV CEO, Micheal Usifo Ataga.
Chidinma's sister, Chioma Egbuchi, was also arraigned for being in possession of the iPhone 7 belonging to late Mr Usifo.
Chidinma Ojukwu's father, Mr Onoh Ojukwu, and four others were also arraigned before a Yaba Chief Magistrates' Court earlier for obstruction of justice and failing to report a crime to the authority.
Chidinma Ojukwu "Miss Cell 2022" Controversy
Murder suspect Chidinma Ojukwu sparked outrage in March 2022 after news emerged that she was crowned Miss Cell 2022 in a beauty pageant held at the Kirikiri Female Correctional Centre.
Many Nigerians criticized the contest, with some describing it as insensitive to the pain of Mr Usifo's family.
Following the public outcry, authorities at the Kirikiri Correctional Facility later explained that the contest was held to commemorate International Women's Day, with the year's theme being "BreakingTheBias".
Chidinma Ojukwu Marriage, Husband and Wedding
As of the time of publishing this post, Chidinma Ojukwu is not married and does not have a husband.
Chidinma Ojukwu Boyfriend
It was never disclosed if Chidinma Ojukwu was dating at the time of her arrest. The identity of her boyfriend was never revealed.
Chidinma Ojukwu Children
As of March 2022, Chidinma Ojukwu is not a mother and is not known to have given birth to a child before.
Chidinma Ojukwu Instagram
Chidinma Ojukwu is not active on Instagram at this time. According to information gathered by DNB Stories Africa, the 22-year-old student deleted her Instagram account some days before her arrest.