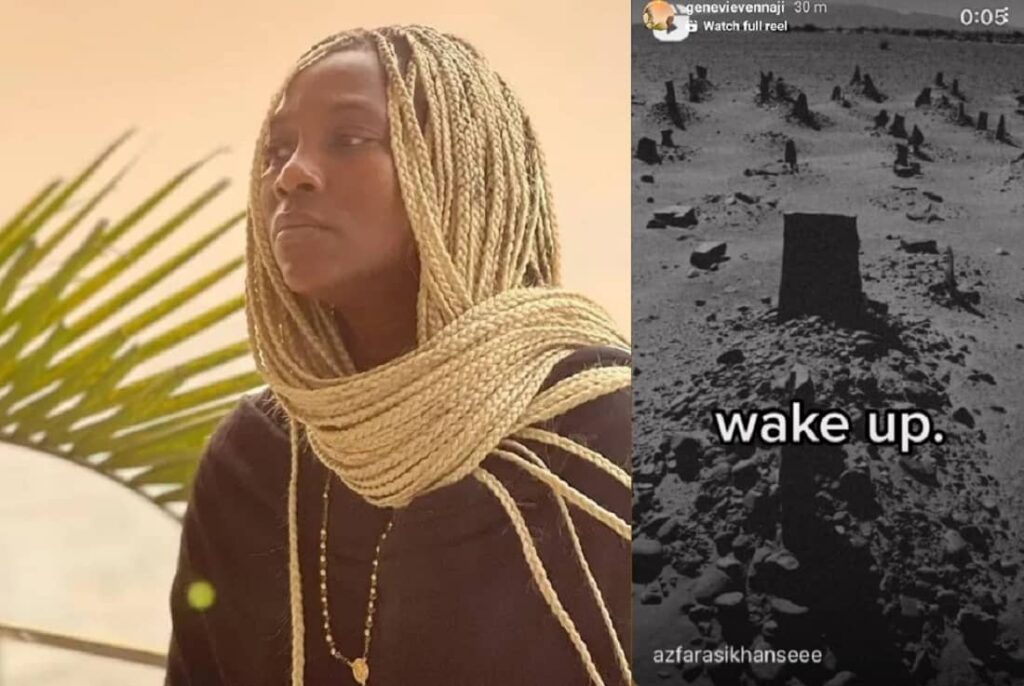 Fans of Nollywood superstar actress Genevieve Nnaji have expressed concern over her recent Instagram post about death.
The actress shared a post on Instagram Stories on Thursday, March 17, 2022, depicting a Muslim prayer mat, quoted texts from the Quran and the picture of a grave, among others.
"This (dunya) is not real. It's just a dream," one of the texts read.
Another reads: "Every soul will taste death. Pray before you are prayed upon."
The strange posts are coming days after the award-winning actress shared a message about mental health being more spiritual than physical on her Instagram.