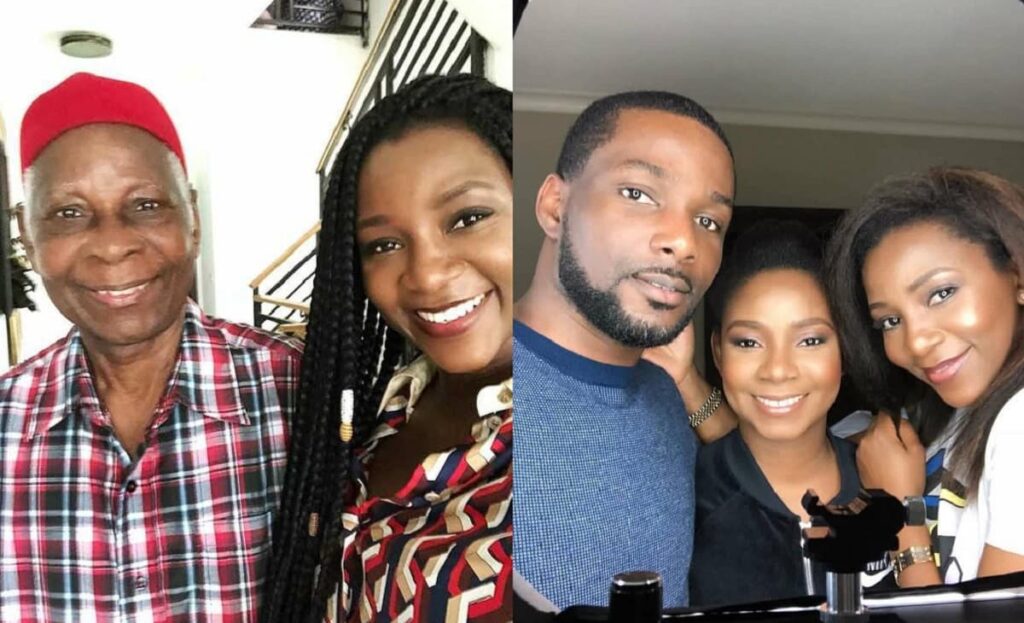 Who is Genevieve Nnaji?
Genevieve Nnaji is a popular Nollywood actress, movie producer, director, and businesswoman.
Often regarded as one of Africa's biggest movie stars, Genevieve Nnaji was called the "Julia Roberts of Africa" by Oprah Winfrey in 2009. The actress was made a Member of the Order of the Federal Republic of Nigeria in 2011.
Genevieve Nnaji was born on May 3, 1979, in Mbaise, Imo State as the fourth child of 8 children to an engineer father and a nursery school teacher mother. She is currently 42 years old.
There is a minor conflict in where Genevieve Nnaji was born and raised. She reportedly gave the hint of being born and bred in Lagos during a CNN interview in 2010, contrary to initial reports that she grew up in her hometown in Imo State.
Genevieve Nnaji obtained a degree in Creative Arts from the University of Lagos.
How Genevieve Nnaji started acting
Genevieve Nnaji debuted as a child actress at the age of 8 in the acclaimed 80s TV soap opera, "Ripples". She started acting professionally in 1998 at the age of 19, after landing a minor role in the blockbuster movie "Most Wanted".
Her role in the 2002 movie "Sharon Stone" helped launch her journey to stardom and she would go on to star in some of the most successful movies of that decade. Genevieve Nnaji ruled her era with such other big stars as Omotola Jalade Ekeinde, Jim Iyke, Stephanie Okereke, Rita Dominic, Ramsey Nouah, etc.
She made her productional debut in November 2015 with the movie "Road To Yesterday" and her directional debut was in 2018 with the movie 'Lionheart'. Genevieve Nnaji's "Lionheart" is cited as Nigeria's first true Netflix original.
Genevieve Nnaji's marriage and wedding
As of the time of writing this report, Genevieve Nnaji is not officially married and does not have a husband. However, she has a grown-up daughter whose father's identity is not known.
The actress reportedly made it known that her reason for not rushing into marriage was because she is scared of experiencing a failed or collapsed marriage.
Despite being one of Nigeria's biggest celebrities, Genevieve Nnaji is known for keeping her private life away from the media. The actress has adopted an air of mystery to her lifestyle, never sharing information about her family or loved ones.
Genevieve Nnaji's husband
Nollywood actress Genevieve Nnaji at the moment does not have a husband since she is not yet married.
There were once rumours that Genevieve Nnaji had secretly gotten married to an unknown wealthy billionaire, but the reports were later proven to be false.
Genevieve Nnaji's children
As of the time of writing this report, Genevieve Nnaji has only one daughter named Theodora Chimebuka Nnaji, according to reports.
Genevieve Nnaji's daughter age
According to reports gathered by DNB Stories Africa, Genevieve Nnaji had her daughter at the age of 17, and based on this information Chimebuka is speculated to have been born around 1996, making her 25 years of age, or thereabouts.
Who is the father of Genevieve Nnaji's daughter?
The biological father of Genevieve's daughter Theodora Chimebuka Nnaji has remained a mystery to the public as her mother has never attempted to reveal his identity.
Genevieve Nnaji's relationship with her daughter
Genevieve Nnaji and her grownup daughter Theodora Chimebuka share a striking resemblance and sometimes the public finds it difficult to differentiate them.
Though Genevieve had always tried to keep her daughter away from the limelight, it is heard that the young lady has a degree in Mass Communication and currently operates a make-up studio in Yaba, Lagos called "NAJ Makeup Artistry Studio".
Theodora Chimebuka wedding and husband
Reports had it that Genevieve Nnaji's daughter, Theodora Chimebuka, or Dora as she is fondly called, got married to a Texas-based man named Prince Osi Chigozie Ikediwa in 2016. Pictures of her supposed traditional wedding which took place at her mother's hometown in Mbaise, Imo State, were all over the news in 2016.
Chimebuka also reportedly had a son in 2018, making Genevieve Nnaji a grandmother at the age of 38.
However, the authenticity of this report is yet to be confirmed as neither Genevieve nor her daughter has affirmed or debunked the news.
In fact, there was another serious report that states it was actually Genevieve Nnaji's younger sister that got married in 2016 and not her daughter.
According to this report, Chimebuka is actually Genevieve Nnaji's younger sister and not her daughter.
Another source who claimed to "know the Nnaji family very well" told DNB Stories Africa:
"That was actually her younger sister and not her daughter but I will let the media believe what they want to believe. Chimebuka was not up to 20 years in 2016 and was yet to finish school so I never understood this marriage reports."
This report will be updated as soon as we learn the truth.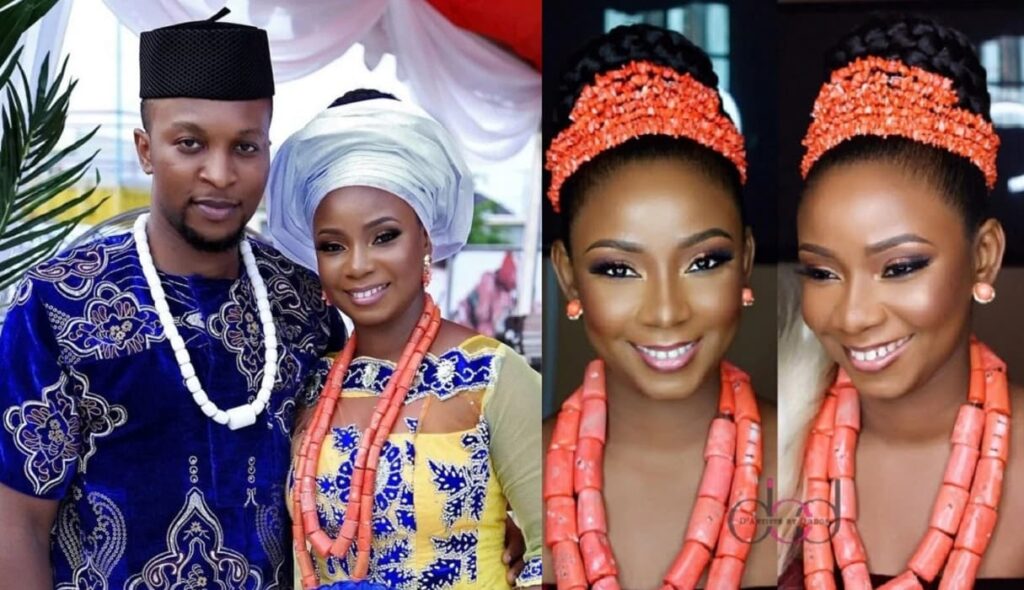 List of men Genevieve Nnaji has allegedly dated
Despite her quiet lifestyle, Ms Nnaji has been linked to a number of men, with most of the relationships being merely speculative and rumour-oriented.
Some of the men Nollywood superstar Genevieve Nnaji has been rumoured to have dated include the likes of D'banj, Dotun Oladipo, AJ Cham, Pat Attah, Ramsey Nouah, Kunle Coker, Ugochukwu Udezue, and Atiku Abubakar.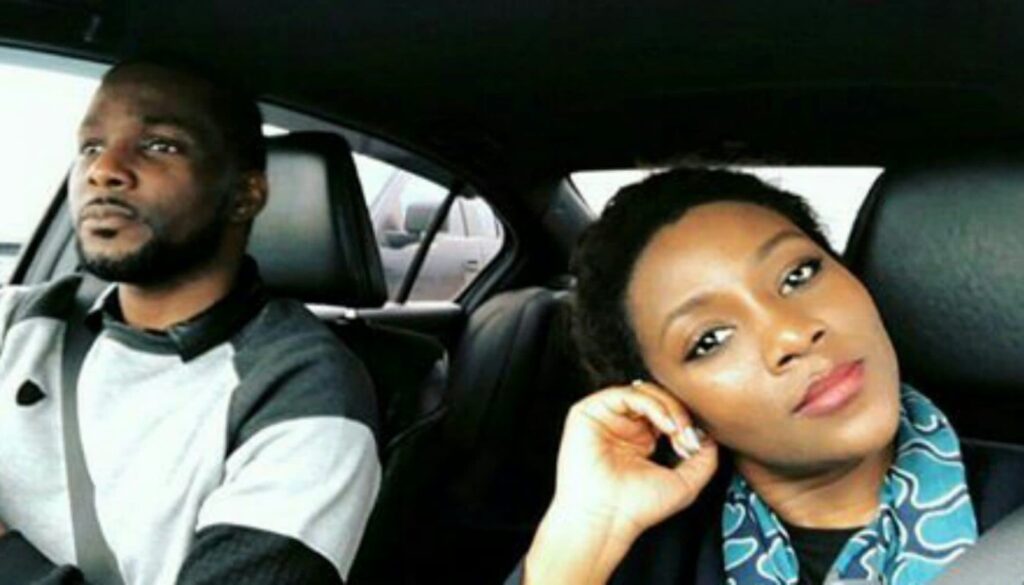 Genevieve Nnaji's relationship with D'banj
Rumours of Genevieve Nnaji dating "Oliver Twist" crooner, D'banj, intensified in 2008 after she was featured as a video vixen on the singer's hit single "Fall in Love".
However, both parties later dispelled the rumour, claiming that they are just friends. It was even speculated that the two used the rumours of their relationship as a stunt to promote their careers. Though D'banj reportedly expressed his feelings for the versatile actress during an interview in 2010.
D'banj is presently married to his baby mama Lineo Didi Kilgrow.
Genevieve Nnaji's relationship with Dotun Oladipo
Nigerian journalist Dotun Oladipo was at one time rumoured to be Genevieve Nnaji's mystery teenage boyfriend and the father of her daughter.
However, Dotun Oladipo (a.k.a Acura) who has reportedly relocated to the United States did well to debunk the rumours of being the father of Genevieve Nnaji's daughter.
Genevieve Nnaji's relationship with AJ Cham
AJ Cham is a tourist and promoter based in California. He was added to the list of Genevieve Nnaji's lovers in 2017. The tourist was speculated to have secretly gotten married to the Nollywood star in 2017 in Portugal.
However, no strong evidence exists to support these claims.
Genevieve Nnaji's relationship with Pat Attah
Retired Nollywood actor Pat Attah was one of the earliest men reported to have dated Genevieve Nnaji. Though the actress denied the reports, Pat kept insisting that he was an ex-lover of Genevieve Nnaji before she became famous. He even went as far as posting a flashback scene of them sharing a passionate kiss.
Genevieve Nnaji's relationship with Ramsey Nouah
Genevieve Nnaji was once speculated to be having an affair with her colleague, Ramsey Nouah, due to the chemistry they both shared on and off the screen.
However, both parties later debunked the rumours. The news eventually died off when it became known that Ramsey Nouah had been married to Emelia Philips-Nouah since 2002.
Genevieve Nnaji's relationship with Kunle Coker
Kunle Coker is another actor that was romantically linked with Genevieve Nnaji. There were claims that Coker was instrumental to Genevieve Nnaji's success in acting.
Genevieve Nnaji later denied the claim that Kunle Coker set the path for her careerwise during an interview with Azuh Arinze. However, she confirmed that they once dated.
Genevieve Nnaji's relationship with Ugochukwu Udezue
Nigerian blogger Stella Dimokokorkus had alleged that Genevieve Nnaji and NBA agent Ugochukwu Udezue were planning a low-key wedding in September 2016, but the wedding was later cancelled.
According to the blogger, the supposed wedding was scheduled to hold in Milan, Italy far away from the public's view. Unfortunately, the wedding was cancelled because the husband-to-be and his family refused to show up as they were against Genevieve Nnaji's idea of not inviting her immediate family.
Ugochukwu Udezue had reportedly told his friends that he didn't trust the actress's decision to keep their affair very private and that's why his father had refused to attend the supposed wedding event to give his blessings.
Other reports also had it that Genevieve Nnaji had only invited her close friend Oluchi Orlandi, a model, and a few others in her circle, to witness the marriage.
Ugochukwu Udezue is the founder of the African Basketball League and he is based in Denver, Colorado in the US. He is allegedly a father of four now.
Genevieve Nnaji's relationship with Atiku Abubakar
Genevieve Nnaji was also at one time heavily rumoured to be dating Nigerian politician and former vice president Atiku Abubakar. According to the reports which were largely unconfirmed, Atiku kept Genevieve Nnaji as his mistress and constantly squandered money on her.