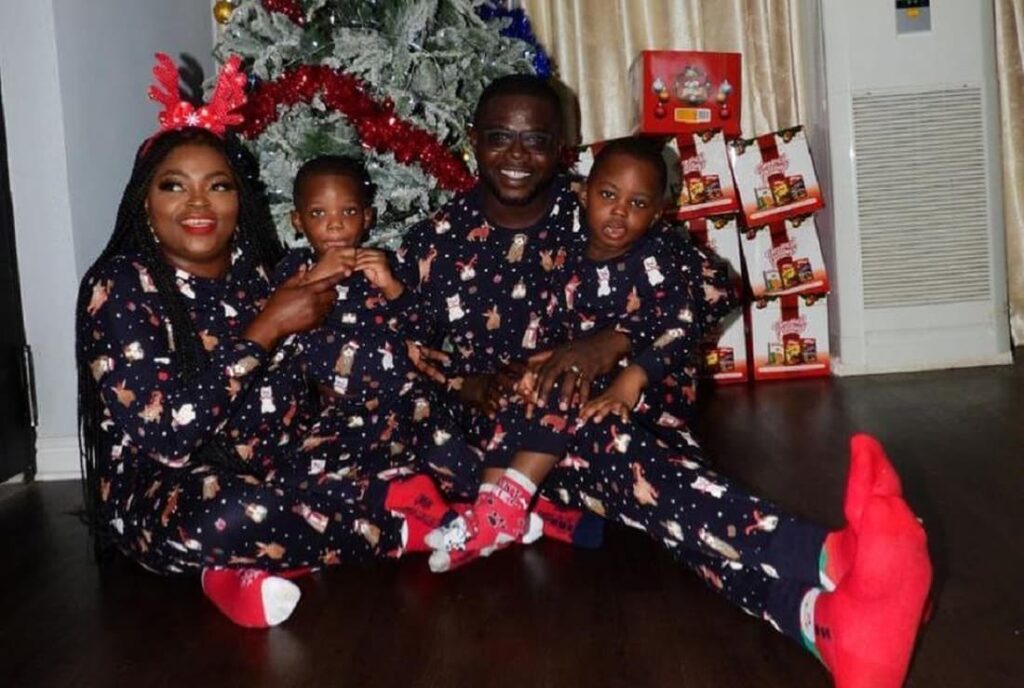 One of JJC Skillz's baby mamas Mella (known as snoop_mummy on Instagram) has shared photos exposing the real faces of Funke Akindele's twin sons while accusing her of divulging information about her own son too.
According to what DNB Stories Africa learnt, JJC's baby mama is accusing Funke Akindele of using third parties to divulge private information about her son to the public.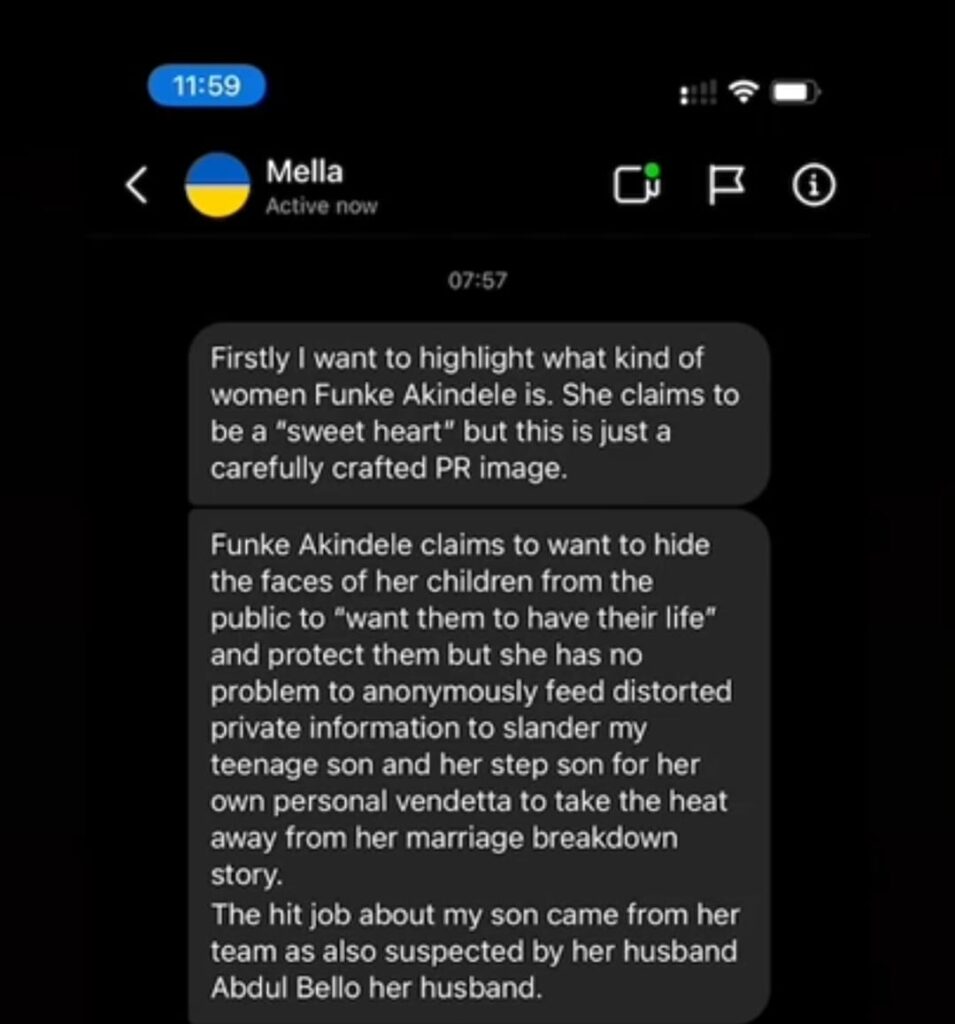 Recall that shortly after Mella's son Benito or Beniboi made a comment against Funke Akindele on social media, reports emerged from nowhere revealing that Benito has a drug habit and had been expelled from school for bad behaviour.
Sharing photos of Funke Akindele's children which she has always shielded from the public, Mella wrote:
If you don't want me to expose your family then don't expose mine. Funke and Abdul Bello.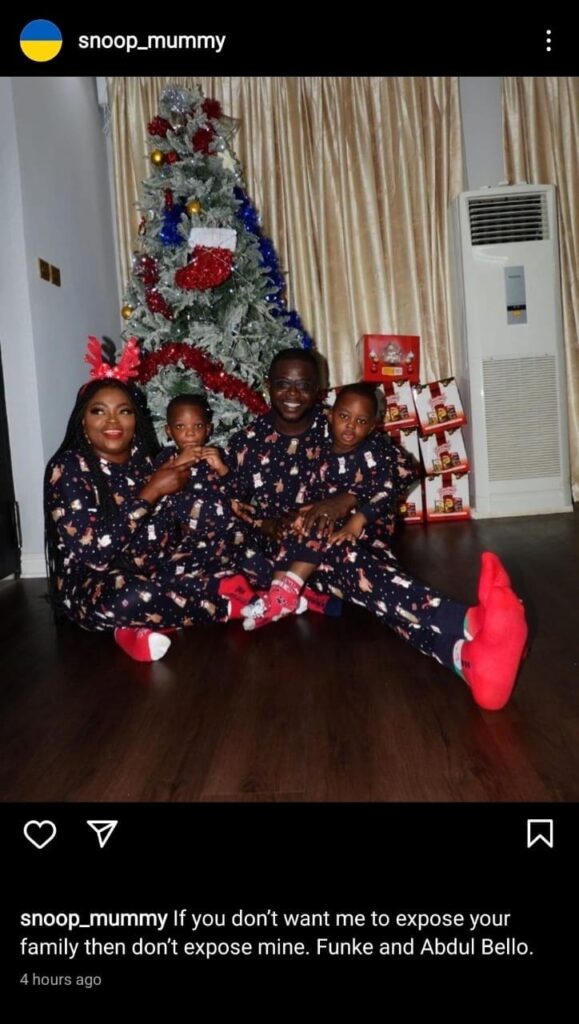 According to reports, JJC Skillz has had three children with three different women before meeting and marrying Funke Akindele.