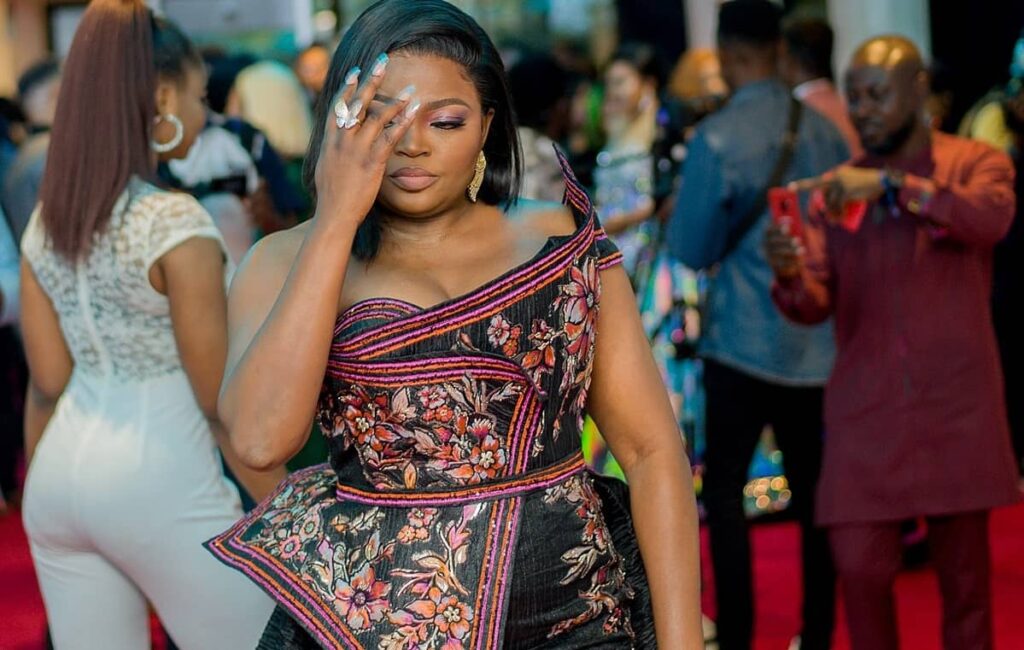 Funke Akindele's 7-year marriage to JJC Skillz is currently trailed by crisis rumours.
According to some unconfirmed reports, the actress and her husband, JJC, had a big fight in their Amen Estate home which led to Funke asking JJC to leave her house.
According to the Instagram gossip medium "Cutie Julls" which first shared the news, Funke Akindele was angry with her husband for squandering money made from the company she owns.
The blogger also alleged that JJC Skillz has left their home and rented a small apartment somewhere in Lagos before travelling to London "to cool down and give his wife Funke Akindele some space to calm down as well".
As of the time time of publishing this article, neither party has addressed these speculations and the reports remain unconfirmed.
However, social media users have reacted to the rumours with many praying and advising the couple.
One person wrote:
Never marry a woman and move into her house. A woman having the money will never be the same with when the man is the rich one…u don't get to spend a woman's money anyhow unlike women that spends their husband money…even if u are married to a rich woman, try get your own so that she will not wake up one day and insult your life….infact it goes both ways.