UPDATE: Actress has been arrested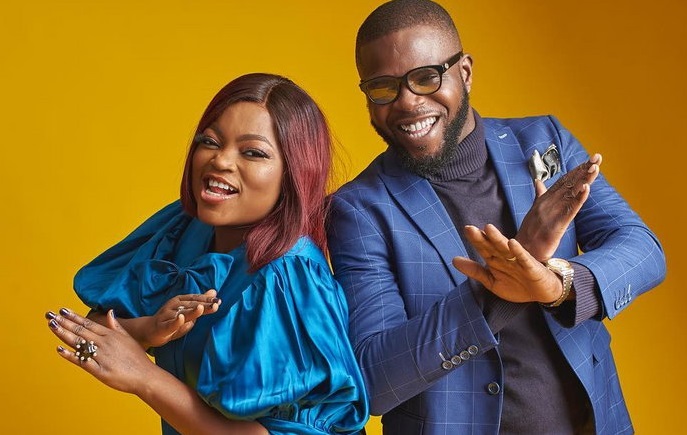 A popular Nigerian actress Funke Akindele has come under fire for defying Lagos State government's rules on social distancing amid the coronavirus pandemic.
A video has emerged online showing that Akindele threw a house party in celebration of her husband's birthday with over a dozen guests in attendance, including singer Naira Marley and fellow actress Eniola Badmus.
Former Lagos Governorship aspirant, Babatunde Gbadamosi, was also in attendance. Gbadamosi has apologized for attending the party, saying he thought he was going to see the family alone.
The video quickly triggered a heated controversy on Twitter with many berating Akindele for disobeying lockdown rules.
Ironically, Funke Akindele was the face of a prevention campaign against coronavirus produced by the NCDC in partnership with Dettol. Akindele was seen in the campaign advising Nigerians to avoid crowds and gathering as a way of preventing the spread of coronavirus.
The actress has since posted a video where she apologized for the act and gave reasons the party was held. According to Akindele, the people seen in the birthday party video are close friends and staff who she has been living in the same estate with since the lockdown.
The actress said the lockdown prevented some of her staff who don't live in Lagos to travel home so some of them stayed back.
Funke Akindele has been arrested by the Lagos State police for disobeying lockdown rules of the state.
Her arrest was confirmed by the SSA to the Governor of Lagos State on New Media, Jubril A. Gawaat.