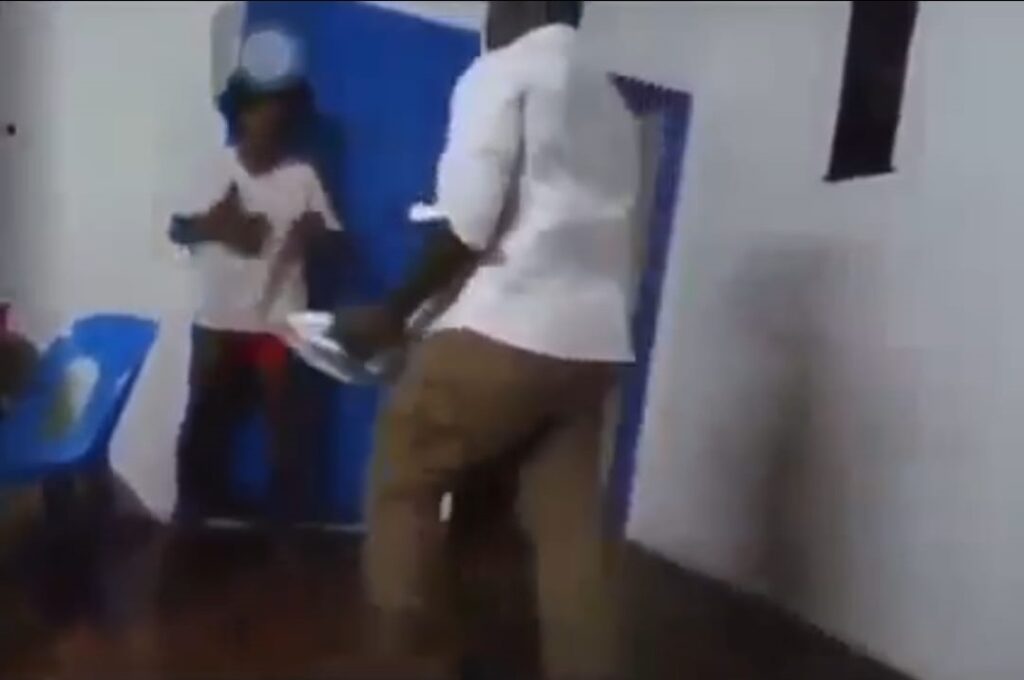 A shocking video alleged to have captured late Sister Osinachi's husband, Mr Peter Nwachukwu, beating and seriously abusing her has surfaced online.
According to reports, the video was allegedly recorded by the late singer's son. A part of the video shows a man who many claim is Mr Peter Nwachukwu but not yet confirmed hitting a woman (alleged to be late Osinachi) with his head and then slamming an electric iron into her.
As of press time, DNB Stories Africa has not been able to confirm the authenticity of the video.
Graphic Content: