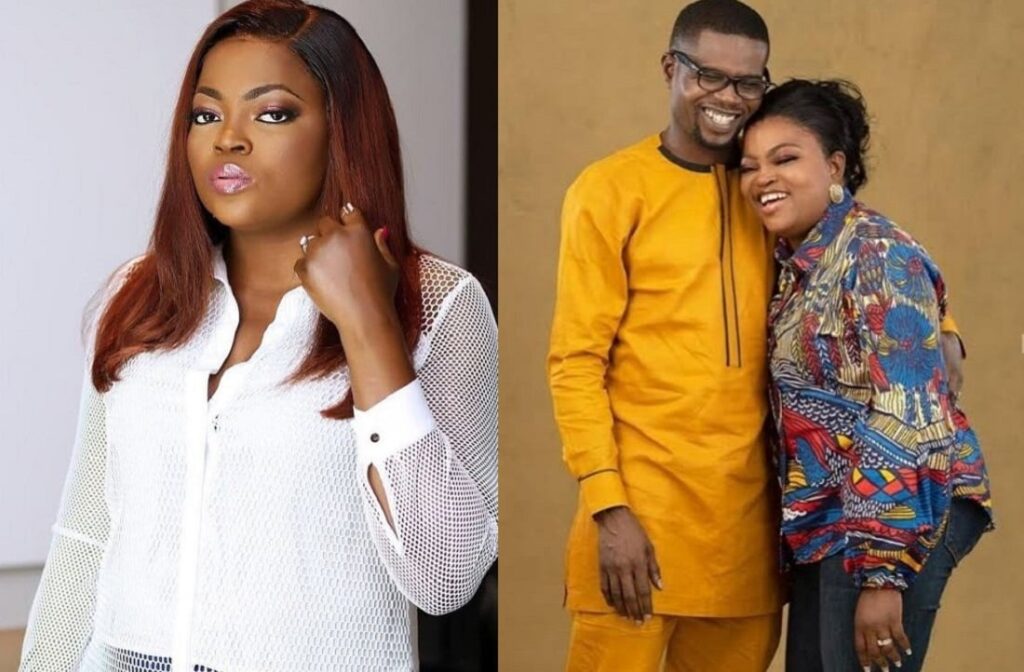 Who is Funke Akindele?
Funke Akindele is a Nigerian actress and filmmaker.
She is popularly known for her role as "Jenifa" in her self-produced 2008 movie, "Jenifa". She is the CEO of Scene One Film Production and Scene One School of Drama.
Funke Akindele's childhood and education
Funke Akindele's full name is Olufunke Ayotunde Akindele Bello. She was born in Ikorodu on August 24, 1977, as the second child of three children. Her mother is a medical doctor while her father is a retired school principal. The 44-year-old actress hails from Ikorodu, Lagos State. She lost her father in December 2019.
Funke attended Grace Children School, Gbagada for her primary school education before proceeding to Lagos State Model College, Igbo-Okuta for her secondary education. She first obtained an Ordinary National Diploma Degree (OND) in Mass Communication from Ogun State Polytechnic, now called "Moshood Abiola Polytechnic" before earning a Law Degree from the University of Lagos.
How Funke Akindele started her career
Funke Akindele started her acting career in 1998 at the age of 21, starring as "Bisi" in the United Nations Population Fund-sponsored sitcom"I Need to Know". She starred in the sitcom from 1998 to 2002, playing the role of a curious but smart secondary school girl.
Her 2008 self-produced movie "Jenifa" shot her to the limelight and earned her the nickname "Jenifa". Her movie "Omo Ghetto" also contributed to her fame. She released the sequel to the movie in 2020, titled "Omo Ghetto: The Saga".
Following the success of her 2008 "Jenifa" movie, Funke launched a TV series titled "Jenifa's Diary" as a sequel to the movie. She also launched a web series titled "Aiyetoro Town" in July 2019. The actress debuted as a director in 2019 with the movie "Your Excellency".
Funke Akindele has starred in over 300 movies since the launch of her career in 1998. She has also signed endorsement deals with several big brands, including Kelloggs, Molfix, Dettol, Keystone Bank, Western Lotto, Iroko TV, amongst others.
Funke Akindele's wiki profile
| | |
| --- | --- |
| Full Name | Akindele Bello Olufunke Ayotunde |
| State of Origin | Lagos |
| Age | 44 years old |
| Date of Birth | August 24, 1977 |
| Marital Status | Married |
| Husband | JJC Skillz |
| Alma Mater | Ogun State Polytechnic, UNILAG |
| Height | 5″7 |
| Career | Actress, Producer, Writer, Director |
| Instagram | @funkejenifaakindele |
Funke Akindele's marriage and wedding
Funke Akindele has been married twice. She is currently married to JJC Skillz, a Nigerian singer, actor and film director. The couple got married in a private wedding ceremony in London in May 2016 and their union is blessed with a set of twins.
The couple had met in 2013 when Funke needed a director for her comedy series, "Jenifa's Diary". They both kept the relationship on the low for a while since they were both public figures and divorcees.
Funke Akindle and JJC Skillz have been married for over five years now and their union has been peaceful without any major drama or controversy. They both manage their production company together and it is clear they both adore each other.
Funke Akindele first marriage
Funke Akindele a.k.a Jenifa was once married to Lagos politician Kehinde Almaroof Oloyede a.k.a Kenny Doo before things turned sour between them and they divorced.
She was also at one time speculated to be having an affair with her colleague Femi Adebayo but the rumours later turned out to be false as both parties made it known that they are just friends who share a good working relationship.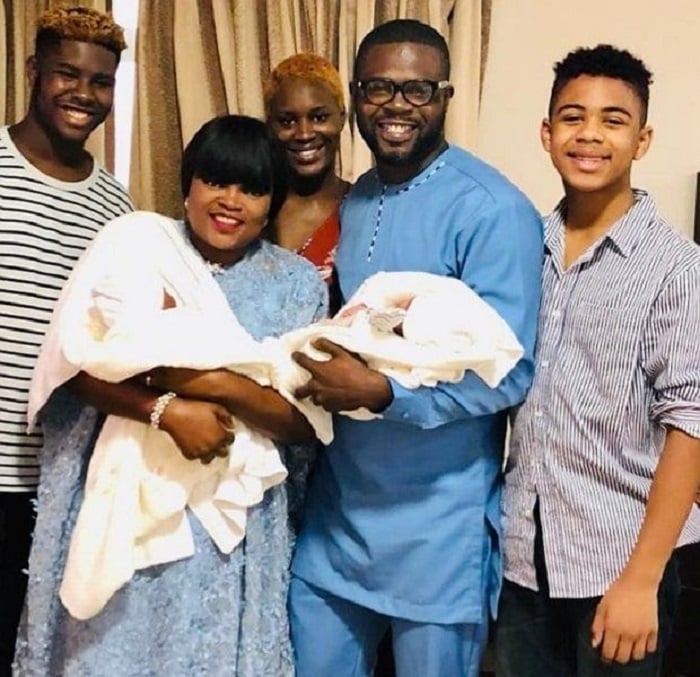 About Funke Akindele husband, JJC Skillz
JJC Skillz is Funke Akindele's current and legally married husband. He is a songwriter, rapper, and producer. His full name is Abdul-Rasheed Bello. He was born on April 4, 1977, in Kano. He left Nigeria for the UK at the age of 14 and returned after about 25 years. He studied TV and Video Production in a school in the UK.
JJC Skillz rose to fame after he released the hit single "We Are Africans". He released his debut album "Atide" in December 2004. He created an African supergroup called JJC and the 419 Squad. He started his career at the age of 16 and one of his biggest production projects was with Big Brovaz.
His name JJC is an acronym for "Johnny Just Come" and he is a proud father of three children from three different women before he got married to Funke and fathered a set of twin boys with her. His first baby mama is Taiye Fajemisin and the mother of his oldest daughter, Tamira.
Some of his notable songs are "Eru", " My Life", "Save The Last Dance", " African S.K.A.N.K"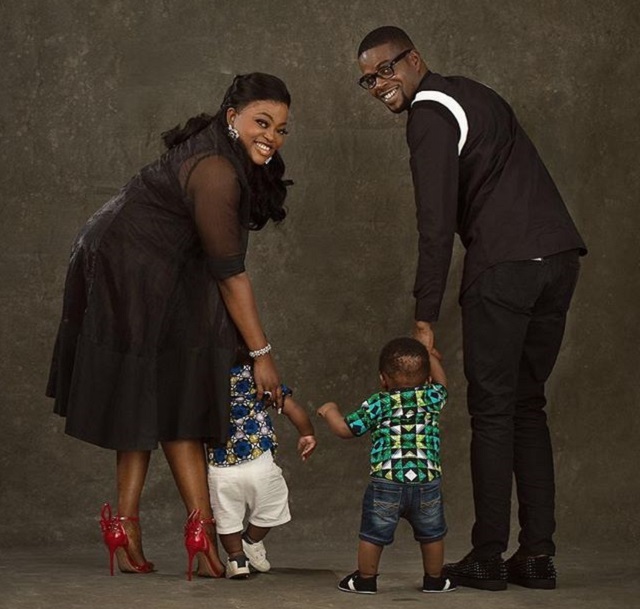 About Funke Akindele's first husband – Kehinde Almaroof Oloyede
Funke Akindele was previously married to Kehinde Almaroof Oloyede, a Nigerian politician and businessman, but their marriage ended after barely one year together.
The ex-lovers had gotten married on May 26, 2012, when Funke was in her mid-thirties. Their marriage lasted for about a year before they divorced in July 2013, citing irreconcilable differences.
According to information gathered by DNB Stories Africa, Funke learned about the end of her marriage via a phone call while on a movie set. The crashed marriage led to her losing a lot of endorsement deals but the actress made it known that she didn't allow that to weigh her down.
The actress made it known during a chit-chat with Chude Jideonwo that she had rushed into the marriage with Almaroof due to societal pressure and the desire to get married and have children.
Her divorce from Kehinde Almaroof Oloyede was quite messy as he was alleged to have been married traditionally to another woman before he married Funke. It was also said that he had baby mamas before meeting Funke and was also accused of cheating while with the actress.
About Kehinde Almaroof Oloyede
Kehinde Almaroof Oloyede is Funke Akindele's ex-husband. He is also known by the nickname "Kenny Doo". He is a politician and the current chairman of the Oshodi/Isolo Local Government Area of Lagos. He is also said to be the son of the Iyaloja of Oshodi.
Further information about Kehinde Almaroof Oloyede a.k.a Kenny Doo's biography, education and personal life is not available at this time.
Funke Akindele's children
Funke Akindele is the proud mother of a set of twin boys.
She had the children in Los Angeles, USA in December 2018 at the age of 44.
The actress was rumoured to have birthed a set of twins in London in August 2017 but lost them. According to the gossip, she had conceived the children through IVF and they died at birth. She later debunked the rumours, and, fortunately, she welcomed a set of twins the following year with mother and newborns doing great.
In addition to her twins, Funke Akindele is also a stepmother to the three children her husband JJC Skillz fathered with other women.
Her step-children are named Tamira Bello, Benita Bello, and Josiah Bello respectively.
Funke Akindele twins and photos
There is very little information about Funke Akindele's twins in the media at this time as the actress hardly posts any information about them online.