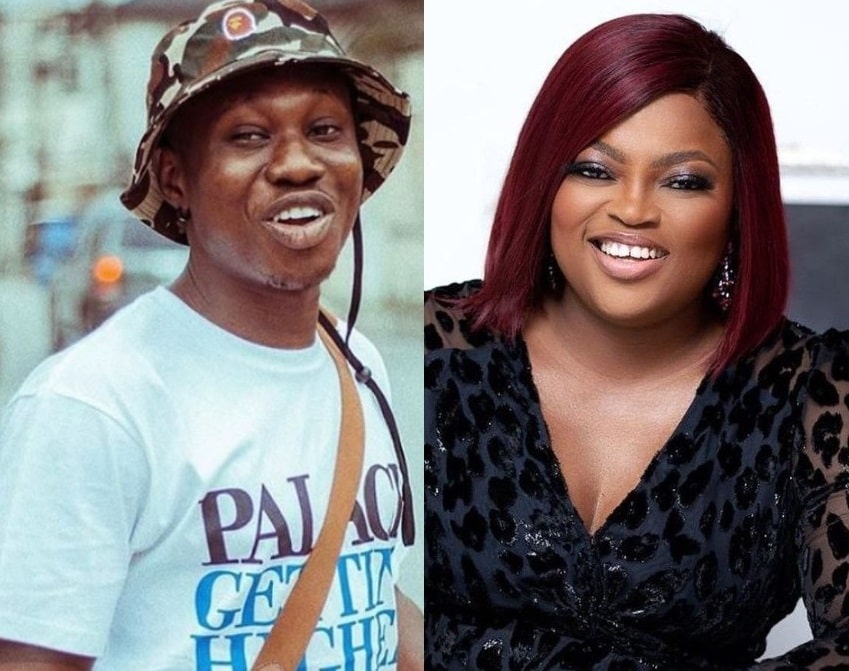 A recent post Nigerian singer Zlatan Ibile made on Instagram has stirred up speculations that the 25-year-old singer is not in good terms with Nigerian actress Funke Akindele.
Zlatan whose real name is Omoniyi Temidayo Raphael posted on his Instagram story:
"Funke Akindele said I should stay away from Nairamarley because of my brand. She f***ed with Nairamarley, they arrested her."
Funke Akindele was arrested in April this year for violating lockdown laws and throwing a party. The video of the house party which went down at Funke Akindele's Amen Estate house showed Naira Marley was in attendance.
According to Zlatan, Funke Akindele once advised him to stay away from Naira Marley because of his brand, only for the 42-year-old actress to later turn around and become friends with same Naira Marley. Sounds kind of hypocritical, right?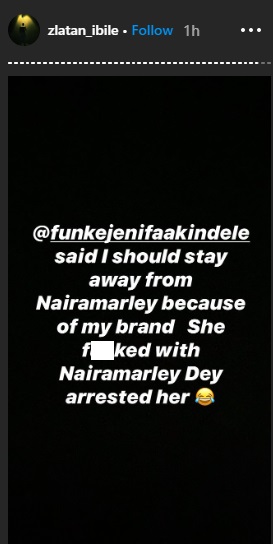 Zlatan Ibile and Naira Marley have been friends for a long time. Apparently the advice was the reason Zlatan and Funke Akindele have been 'beefing' each other. I mean you can't possibly advise someone to not be friends with someone else only for you to go around and become friends with the same person.
I'm sure Funke didn't it mean it that way though – she might have been sceptical of Naira Marley's character at first (hence the advice) but then got to know him better and realized he is actually just a really cool person. Such happens.