Written by Eniola Baruwa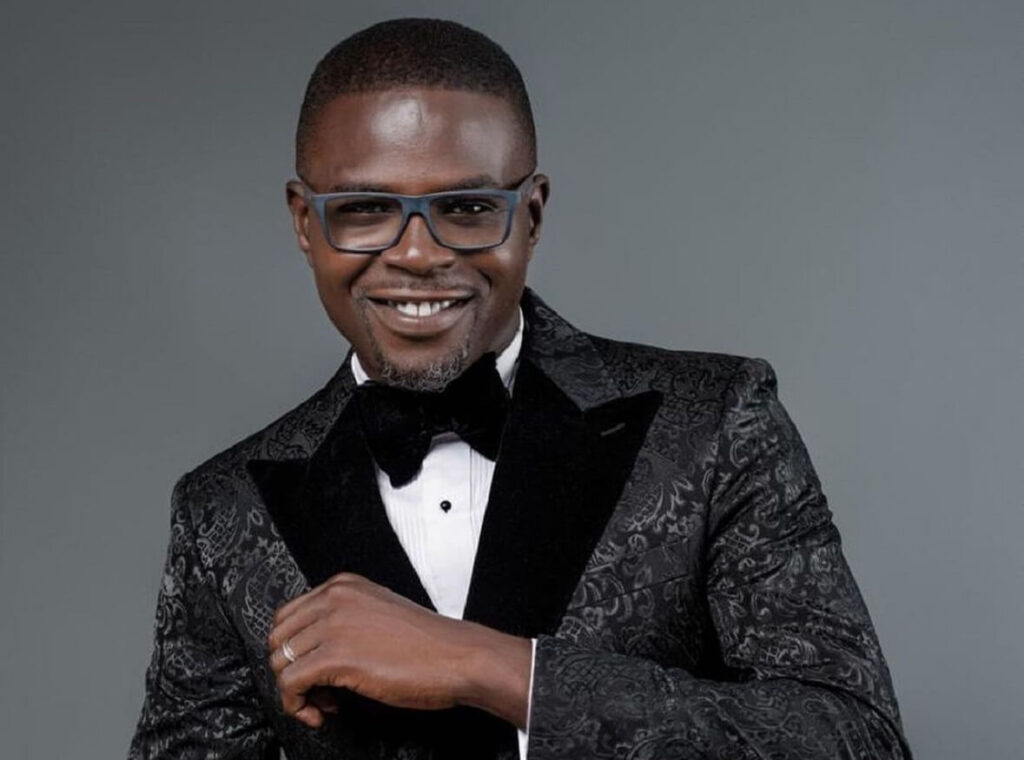 Who is JJC Skillz?
JJC Skillz is a Nigerian hip-hop artiste, record producer and songwriter who is famous for being the husband of popular Nollywood actress Funke Akindele. JJC Skillz also achieved fame in music – he is widely known for his hit track 'We are Africans'.
Full data profile of Funke Akindele's husband, JJC Skillz
| | |
| --- | --- |
| Full name | Abdul Rasheed Bello |
| Age | 43 years |
| Birthday | April 4, 1977 |
| Gender | Male |
| State of origin | Kano |
| Parents | Mr and Mrs Bello |
| Height | 6″0 |
| Marital Status | Married |
| Tribe | Middle Belt |
| Career | Music and film producer, artiste, entrepreneur  |
JJC Skillz's childhood and education
JJC Skillz whose real name is Abdul Rasheed Bello was born on April 4, 1977, in Kano State. He left Nigeria when he was 14 years old and lived in London for around 25 years. He discovered his passion for music while in the UK and later studied TV and video production in school. 
JJC Skillz's music career
The moniker 'JJC' is an acronym for 'Johnny Just Come', a term used to describe newbies to the megacity of London. JJC Skillz adopted the nickname because his heavily accented English stood out in the multitude of native tongues. 
In his teens, he listened to a lot of hip-hop while also keeping in touch with his Nigerian self by developing a thing for juju music. His love for listening to good music blossomed and later extended to him deciding to join the music industry as a performer. 
JJC Skillz performed at numerous talent shows across London and was already gaining some popularity when he co-founded Big Brovas Records. The Big Brovas RnB and hip-hop group originally comprised three women, three men and two producers including JJC Skillz. The group gained critical media acclaim within London in the early 2000s. The group's popularity began to dwindle when some of the members started leaving.
JJC Skillz later formed a music group called JJC and 419 Squad, with the group releasing their debut album 'Atide' in 2004. 
JJC has also worked as a producer on a number of hits in Nigeria. Weird MC's 'Ijoya' – the pop anthem of 2006 – was produced by JJC Skillz and Don Jazzy. JJC Skillz also produced Bouqui's hit song 'Morile'.
JJC Skillz's songs
Below is a list of JJC Skillz's tracks both as an artiste and producer:
Jekalo
Gbao
Ewajo
Majaye 
Where's the Fajiat? 
My Life 
African Skank 
See Us Now 
Save the Last Dance 
Motiwa 
We are Africans 
Marry Joanna 
Atide
JJC Skillz's awards and achievements in music
JJC Skillz's first recognition award in music came in 2004 when his group JJC and 419 Squad won the Best African Group at the KORA Awards hosted in Johannesburg, South Africa. JJC's team and gospel artiste Kunle Ajayi were the only winners from Nigeria at that year's KORA award show. 
JJC Skillz took a hiatus from the music scene, resurfacing in 2009 to release 'We are Africans', arguably his biggest hit till date. The music video got over 300K views on the popular video platform YouTube – a notable achievement considering the limited exposure given to Nigerian performing artistes at the time.
The resurrection of JJC Skillz's music career also earned him the award of Best International Artiste at the 2013 edition of the Nigerian Entertainment Award. 
JJC Skillz has performed in front of sold-out crowds across Europe in countries like England, France and Italy, and his homeland – Nigeria. 
JJC Skillz's marriage to Funke Akindele
JJC Skillz and famous Nollywood actress Funke Akindele got married in May 2016 in a private wedding ceremony held in London. They began dating while working on the production for Funke Akindele's hit comedy-drama series, Jenifa's Diary.
Both JJC Skillz and Funke Akindle have been previously married before.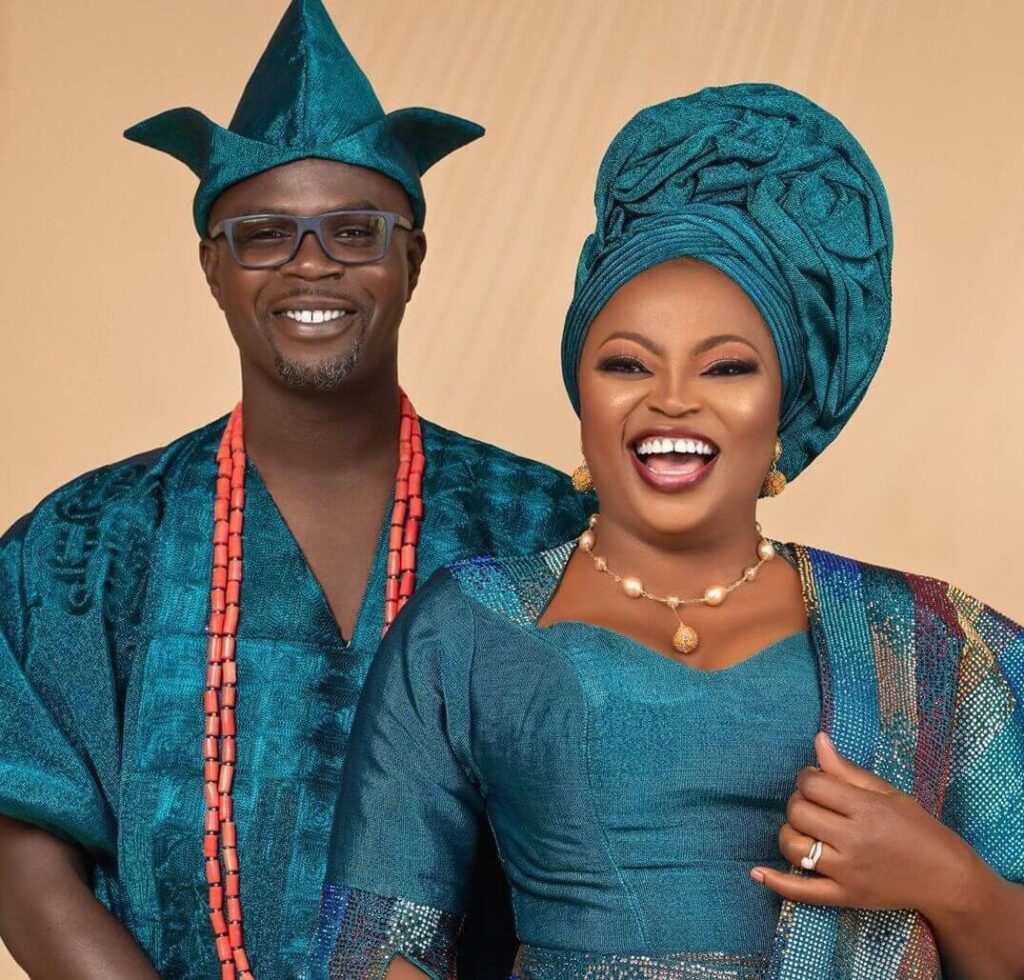 Funke Akindele's first husband
Funke Akindele was previously married to one Kehinde Almaroof Oloyede back in 2012. The union lasted for only one year with both parties citing irreconcilable differences as the reason for the divorce.
JJC Skillz's first wife
Before meeting and marrying Funke, JJC Skillz has three children with three different women. It is not known that he married any of them. One of JJC Skillz's baby mamas is a beautiful lady named Taiye Fajemisin. She is the mother of JJC Skillz's oldest daughter, Tamira who is around 23 years old now.
Taiye Fajemisin who is often erroneously cited as JJC Skillz's first wife in the media is now a happily married woman with kids.
JJC Skillz and Funke Akindele's children together
Nollywood power couple Funke Akindele and JJC Skillz welcomed a set of twin boys in December 2018. This was after a Lagos-based prophet prophesied that the actress may find it difficult to conceive. 
It was a joyous moment for the Bello family and they received loads of congratulatory messages on social media from both fans and colleagues who were very excited with the news.
JJC Skillz's net worth
The current estimated net worth of JJC Skillz is $1 million. It is believed JJC Skillz made most of his money as a media entrepreneur and not from singing.