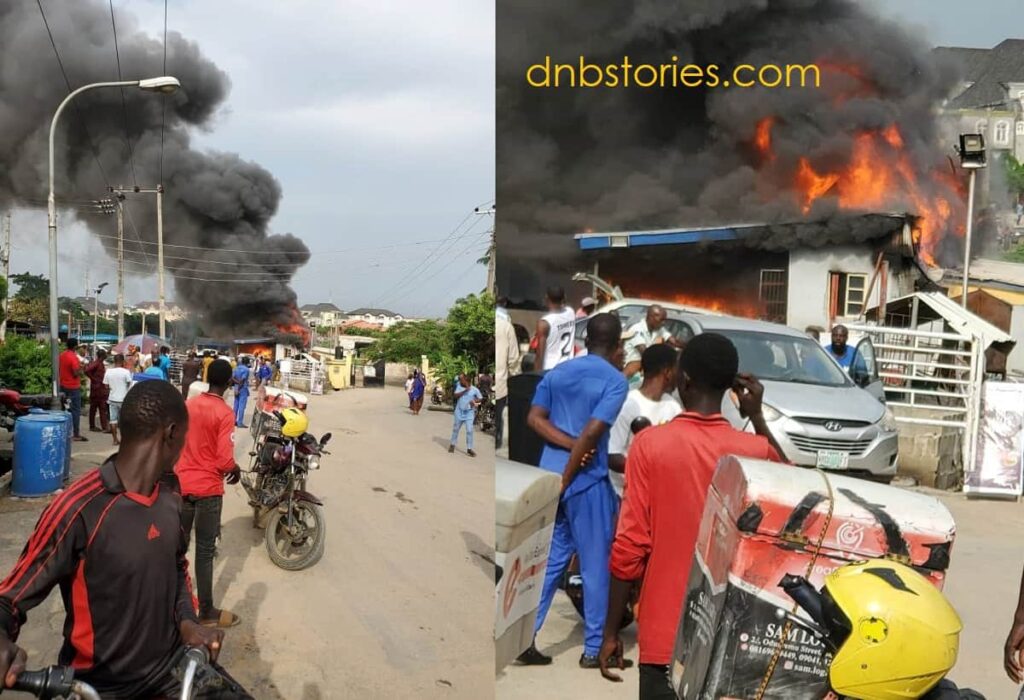 There was a commotion in the Mende area of Maryland, Lagos, after a gas shop located just beside the gate of Arowojobe Estate went up in flames.
According to information gathered by DNB Stories Africa, the fire started suddenly and the exact cause is yet to be determined.
Eyewitnesses at the incident said the fire has been burning for nearly half an hour and even though fire authorities were contacted as soon as the fire started, they were yet to arrive during the thirty minutes the fire has been on.
Residents can be seen trying to move vehicles from a mechanic shop located within the gas shop as there are fears the fire might spread.
More information will be updated as it comes.