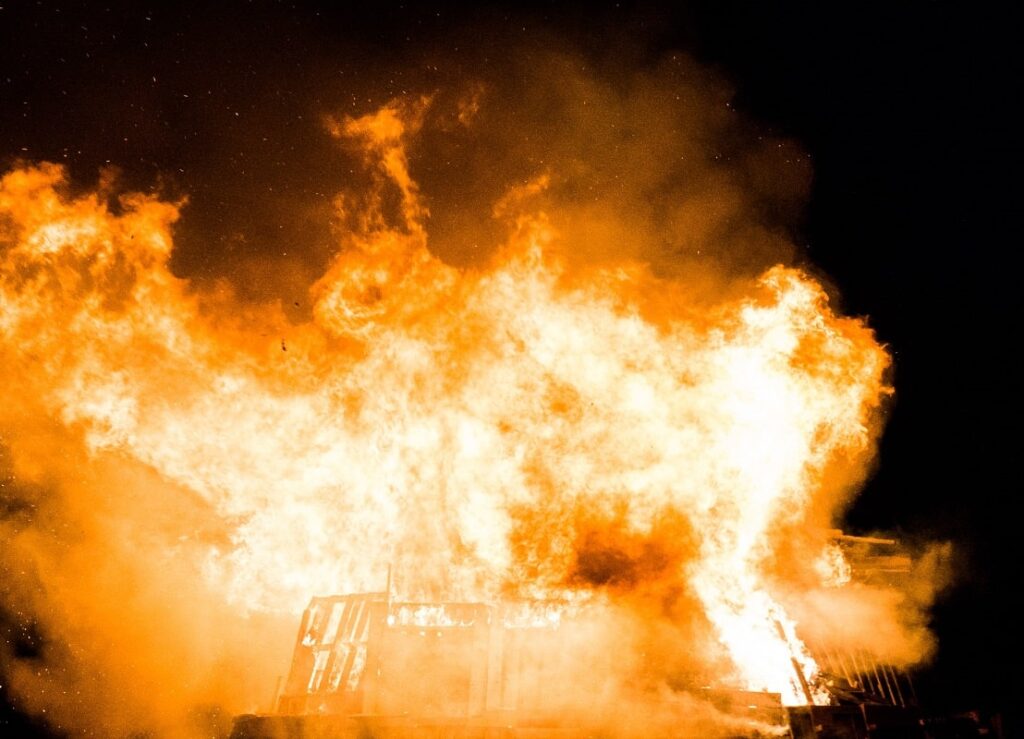 Ajao Market, a popular market in Lagos Mainland was gutted by fire yesterday night.
A source informed us the fire started at past midnight and was on for hours and affected many shops. He said the fire could have been worse if not for the light rain that fell during that period.
We were told the fire started from a nearby supermarket and then spread to the main market. It took a while before the firefighters arrived and worked to put out the fire.
We were told many residents had gathered and was struggling to curtail the fire on their own before the emergency responders arrived including some policemen. The fire also affected some nearby residential buildings.
It is not yet known what triggered the fire and some shop owners around the market expressed shock over the incident.
"It is rainy season, so it was strange to have a fire now. Seven days it has been raining," a trader who revealed his name simply as Jude said.
Nobody died in the fire but properties worth millions of naira were reportedly destroyed.
The Lagos State Emergency Management Agency and State Fire Service later arrived the scene and the fire was eventually put out.