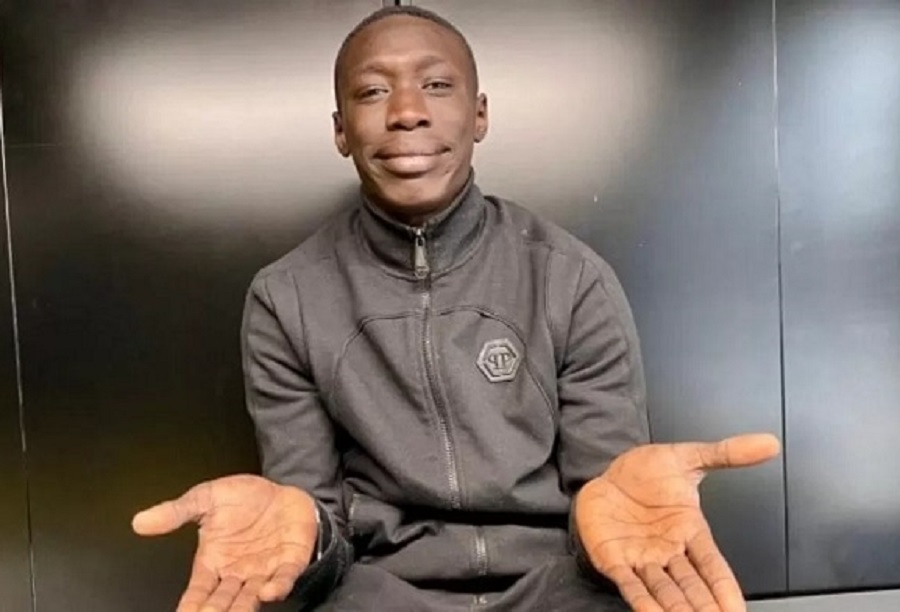 Who is Khaby Lame?
Khaby Lame is an Italian-based TikToker, content creator, and social media influencer. He is popularly known for his TikTok videos where he teases complicated life hack content.
Khaby Lame's childhood and education
Khaby Lame's full name is Khabane Lame. He was born as one of four children to a Senegalese middle-class family on March 9, 2000, in Ziguinchor, Senegal. The 22-year-old TikToker's family relocated to a public housing complex in Chivasso, Italy, when he was a year old. His mother is a full housewife, while his father works in a private company.
He had his early education at a local high school in Italy before working as a CNC machine operator at a factory near Turin. He had an interest in sports during his school days and he played in the school football and basketball team.
Khaby Lame currently lives in Milan with his agent and manager, Riggio Alessandro.
Khaby Lame's career
Khaby Lame started his career as a TikToker in 2020 during the COVID-19 pandemic after he was laid off as a machine operator. He started with posting videos of him dancing and watching video games and after a while, he moved on to posting short video clips where he replicates life hacks that have been unreasonably complicated by other content creators.
Lame came into the limelight within a year of posting his hilarious videos and by September 23, 2021, he has had over 113 million followers and over 1.7 billion likes on TikTok. He also became the second most followed person on Instagram Reels with over 46 million followers on Instagram.
In June 2022, Khaby Lame overtook American TikToker and dancer Charli D'Amelio as the most followed person on TikTok with 142.5 million followers, beating Charli D'Amelio's 142.2 million.
Khaby Lame's endorsements
Following his social media popularity, Khaby Lame has signed multiple high-profile endorsement deals with big brands like Facebook, Xbox, Netflix, Amazon Prime, Dream 11 and Juventus FC, Hugo Boss, etc.
Some reports sighted by DNB Stories Africa had it that the Italian Undersecretary of the Ministry of Interior, Carlo Sibilia has announced that the entertainer will be granted Italian citizenship soon as he has no Italian passport despite having lived in Italy all his life.
Khaby Lame's Wiki Profile
Full name
Khabane Lame
Nationality
Senegalese
Age
22 years old
Date of Birth
March 9, 2000
Marital Status
Engaged
Wife
N/A
Alma Mater
N/A
Height
6″ 1inches
Net worth
over $15 million (est.)
Career
Content creator
Instagram
TikTok
@khaby00
@khaby.lame
Khaby Lame's marriage and wedding
As of the time of writing this report, Khaby Lame is not married to anyone, but he is reportedly engaged to a lady identified as Zaira Nucci who he shared her picture for the first time in April 2021.
Khaby Lame's wife
As of June 2022, Khaby Lame is not married and does not have a wife. However, he is said to be engaged to Zaira Nucci.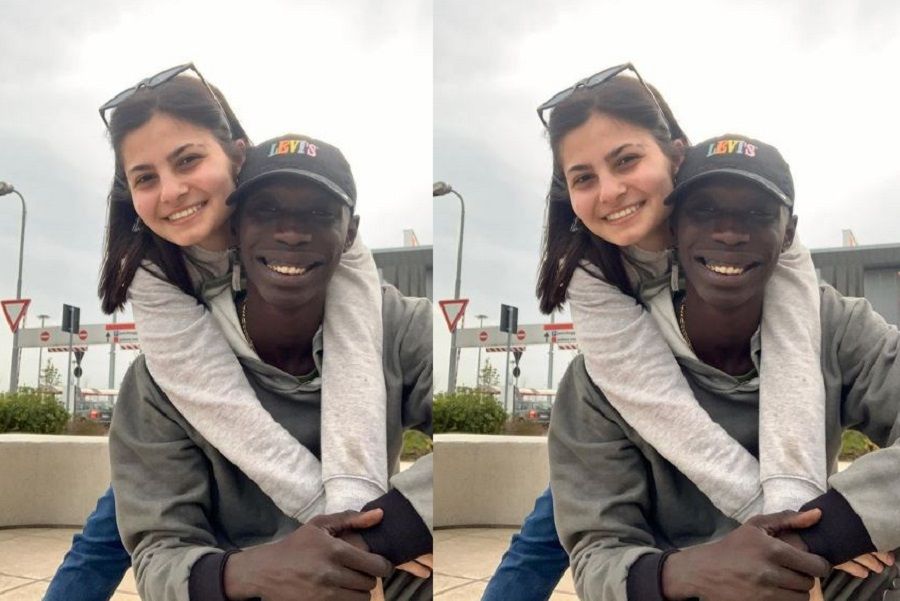 About Khaby Lame's fiancée – Zaira Nucci
Khaby Lame's reported girlfriend and fiancée, Zaira Nucci is also an IG star, social media influencer, and content creator. She was born in Sciacca in Southern Italy but relocated to Chivasso in Turin, Italy, with her family.
Zaira Nucci was born in 2003 and she is currently 19 years old. According to information gathered by DNB Stories Africa, Zaira Nucci is studying interior design at IED Istituto Europeo di Design, Italy. She speaks English and Italian fluently and she is also a Muslim like her lover.
How Khaby Lame met his girlfriend
Khaby Lame met Zaira Nucci during the lockdown period in October 2020 on social media. The lovers got talking after Khaby Lame replied to one of Zaira's stories. They started chatting and fell in love but lost contact after a while.
According to the social media star, they met again in Chivasso after two months of losing contact, and then went on a date at Mcdonald's. Their affair became official after Zaira said "Yes" to Khaby Lame's marriage proposal, according to reports. Khaby Lame shared her picture for the first time on April 4, 2021, after they have been together for a couple of months.
Khaby Lame's children
As of the time of publishing this article (June 2022), 22-year-old TikTok star Khaby Lame is not yet a father and does not have any children.
Khaby Lame's net worth
Khaby Lame's net worth is estimated to be around $15 million dollars. Based on reports gathered by DNB Stories Africa, he earns about $20,000 dollars per IG post and he has accumulated a huge wealth through advertisements and endorsement deals.