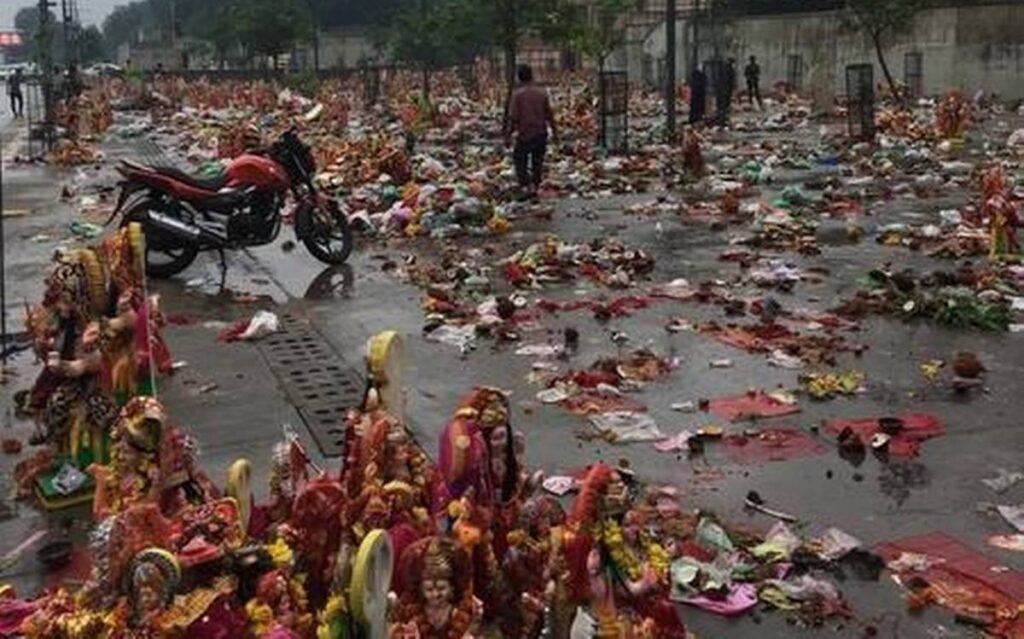 A video claiming to capture angry Indians throwing away their idols and gods on the street for not protecting them against COVID-19 disease has gone viral on social media.
A news outlet called Shia Waves English reported that a large number of Indians are throwing away thousands of idols they worshipped on street for not protecting them against COVID-19 disease.
According to some of the reports, the believers got mad with their gods when the numbers of coronavirus infections and deaths continue to skyrocket in the country. So, to express their anger with the idols for failing to protect them, the worshippers gathered the idols and statues and threw them to the street.
The video is FALSE
Fact-checking websites have revealed the viral video of Indians throwing their gods on the street is false.
One of the websites said "the visuals used in the video were from unrelated idol immersion processions in India."
Another fact-checker said the video is actually an old clip of an excavator collecting idols left on the streets after a festival.
The number of daily coronavirus deaths in India has recently skyrocketed with a record 4,187 deaths announced in one day and over 400,00 daily record of new infections.