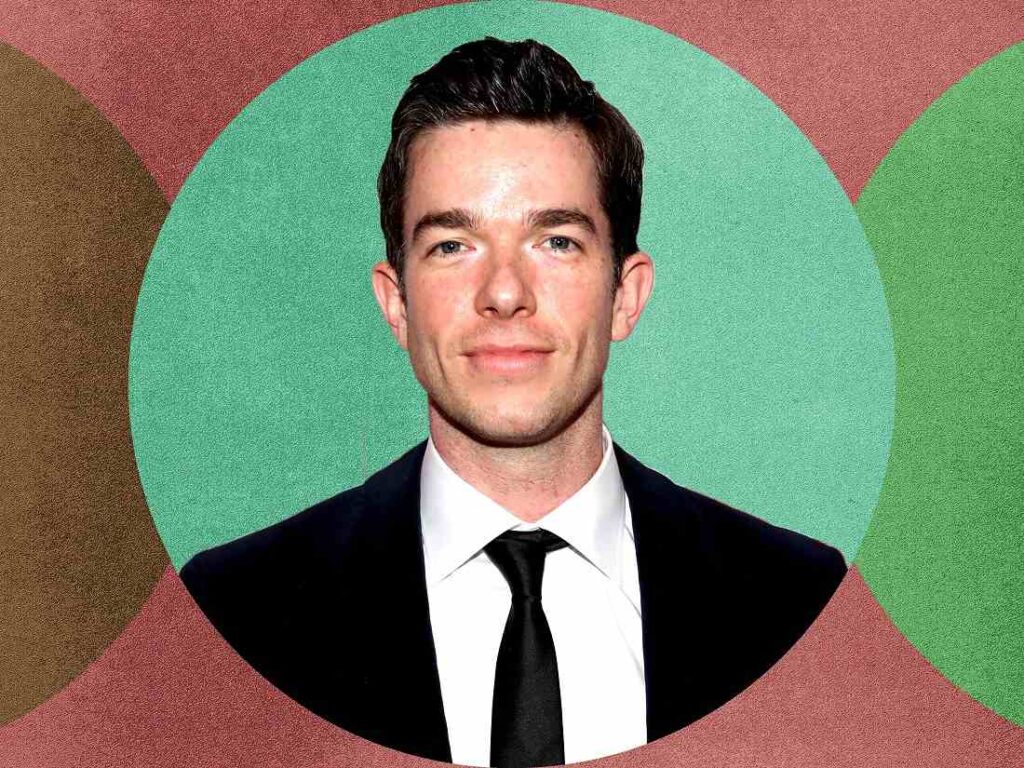 Who is John Mulaney?
John Mulaney is an American stand-up comedian, actor, producer and writer. Mulaney was a writer for "Saturday Night Live" from 2008 to 2013. He is also known for his stand-up shows like The Top Part (2009), New in Town (2012), The Comeback Kid (2015), and Kid Gorgeous (2018).
In 2019, John Mulaney launched a children's musical comedy special titled "John Mulaney & the Sack Lunch Bunch" on Netflix.
John Mulaney's childhood and education
John Mulaney's full name is John Edmund Mulaney. He was born on August 26, 1982, in Chicago, Illinois, to his parents: Charles "Chip" Mulaney Jr (father) and Ellen Mulaney (mother). The comedian is the third of five children. He is 40 years old as of 2022.
John Mulaney attended St. Clement School before proceeding to St. Ignatius College. He also attended Georgetown University alongside comedian Nick Kroll, majoring in English and minoring in Theology.
About John Mulaney's parents
John Mulaney's parents are Charles "Chip" Mulaney Jr. (father) and Ellen Mulaney – née Stanton (mother). John's parents are both legal practitioners. His father is an attorney who works as the mergers and acquisitions partner for the American multinational law firm – "Skadden". Mulaney's mother, Ellen Mulaney, is a professor at Northwestern University Pritzker School of Law.
According to information gathered by DNB Stories Africa, Charles and Ellen Mulaney both attended Georgetown University and Yale Law School and were classmates with the former American president, Bill Clinton.
About John Mulaney's siblings
John Mulaney has four siblings, one of which is late. His siblings are named Chip Mulaney, Carolyn Mulaney, Claire Mulaney, and Peter Mulaney (late).
a. Chip Mulaney
Chip Mulaney is the older brother of comedian John Mulaney. He was named after their father. Not much is known about him as he likes to stay away from the media.
b. Carolyn Mulaney
Carolyn Mulaney is John Mulaney's older sister. She is reportedly a pre-kindergarten teacher at Immaculate Conception – St. Joseph School in Chicago.
c. Claire Mulaney
Claire Mulaney is John Mulaney's younger sister. She is an American producer and TV writer.
d. Peter Mulaney
Peter is John Mulaney's late younger brother. Peter Mulaney was born in 1986 when John was four. Unfortunately, he died at birth.
About John Mulaney's alcohol and drug addiction
John Mulaney has been open about his struggles with drugs and alcohol. The stand-up comedian revealed in a 2014 interview that he had been sober since 2005 but he suffered a relapse in 2020 which led him to check into a rehabilitation centre in Pennsylvania in December 2020. He took a break from work during his stay at the rehab centre. After leaving rehab in February 2021, Mulaney returned to work in September 2021.
Wiki Profile of John Mulaney
| | |
| --- | --- |
| Full name | John Edmund Mulaney |
| Nationality | American |
| Age | 40 years old |
| Date of birth | August 26, 1982 |
| Marital status | Divorced |
| Wife | Anna Marie Tendler (ex) |
| Girlfriend | Olivia Munn |
| Children | Malcolm Hiệp Mulaney (son) |
| Almamater | Georgetown University |
| Height | 6″0 |
| Career | Comedian, Actor, Writer, Producer |
| Instagram | @johnmulaney |
John Mulaney's marriage and wedding
As of the time of publishing this article, John Mulaney is divorced and has not officially remarried. However, after divorcing his ex-wife Anna Marie Tendler in January 2022, Mulaney started dating American actress and model Olivia Munn.
Mulaney got married to multimedia artist Anna Marie Tendler in 2014. They were married for seven years before announcing their separation in May 2021. Their divorce was finalized in January 2022. They had no children together.
List of John Mulaney's girlfriends and relationships
John Mulaney was formerly married to makeup artist Anna Marie Tendler (2014 – 2022).
John Mulaney started dating actress Olivia Munn on May 2021.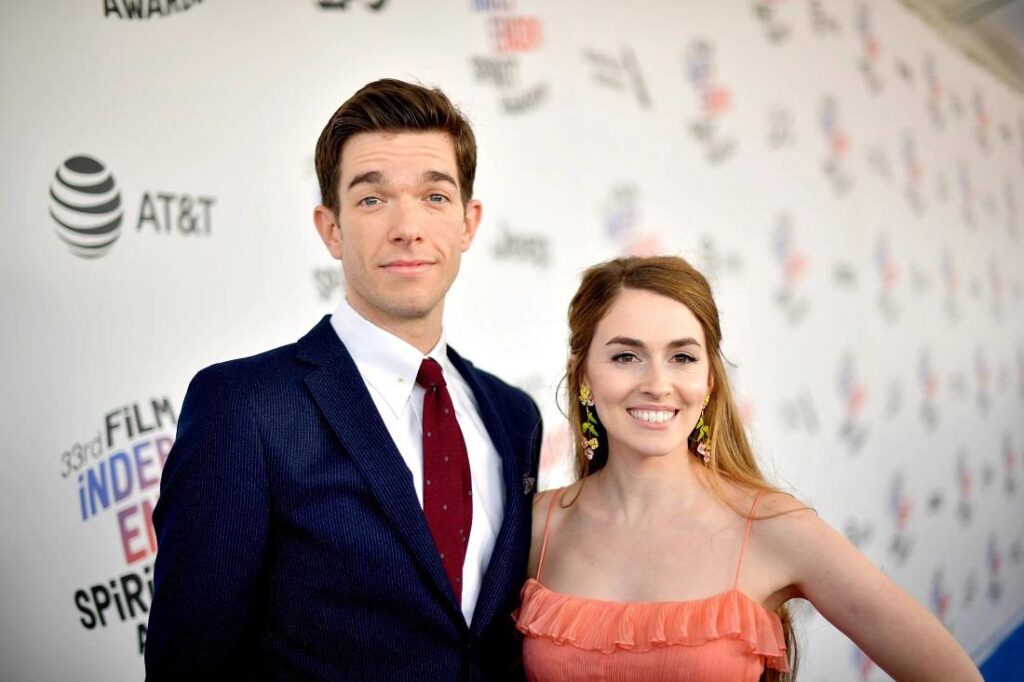 About John Mulaney's marriage with Anna Marie Tendler
Anna Marie Tendler is an American multimedia artist, photographer, makeup artist and hairstylist. She is also into textile crafts and Victorian lampshade design. She was born on June 9, 1985, in Connecticut. The Jewish artist is 37 years old as of 2022. She reportedly has a younger brother named Jesse Ryan Tendler.
John Mulaney and Anna Marie Tendler got married on July 5, 2014, at the Onteora Mountain House in Boiceville, New York. The ceremony was officiated by Mulaney's close friend Dan Levy. Celebrities like Seth Meyers, Bill Hader, Nasim Pedrad, amongst others graced the occasion.
According to information gathered by DNB Stories Africa, the ex-couple met at a group holiday at Martha's Vineyard in Massachusetts. They started out as friends but eventually became lovers. John Mulaney proposed to Anna Marie Tendler on May 9, 2013. The proposal did not go as John had planned because the beach he initially intended to use was filled with homeless people that day and they had to travel to another beach.
Anna Marie Tendler later stated that she already had a feeling John was planning to propose because his friend, Peter Holmes had let some information slip. The ex-couple enjoyed what seemed like a fairytale romance for good six years until John dropped the bombshell news of their separation in May 2021, just two months short of their 7th year anniversary. In July 2021, he officially filed for a divorce. The divorce process was finalized in January 2022.
Tendler has expressed her disappointment about the divorce and has been open about how heartbroken she felt. In January 2022, she told Harper's Bazaar that she has finally started to move on with her life.
She said:
Everything that has transpired has been totally shocking and I think surreal. In a way, I feel like, well, it can only go up from here, because I reached the depth of where I could go.
Tendler now lives in rural Connecticut in the house she purchased with Mulaney in 2020 before their separation.
She said:
I do miss my friends, and I am aware that I'm maybe a little too young to be living in the middle of the woods by myself. [But] I was able to create the space that, even as a child, I always wanted to live in.
Interestingly, John Mulaney does not discuss his split from ex-wife Anna Marie Tendler. John's spokesperson stated in 2021 that the actor will not have any further comment about the divorce as he continues to focus on his recovery and getting back to work.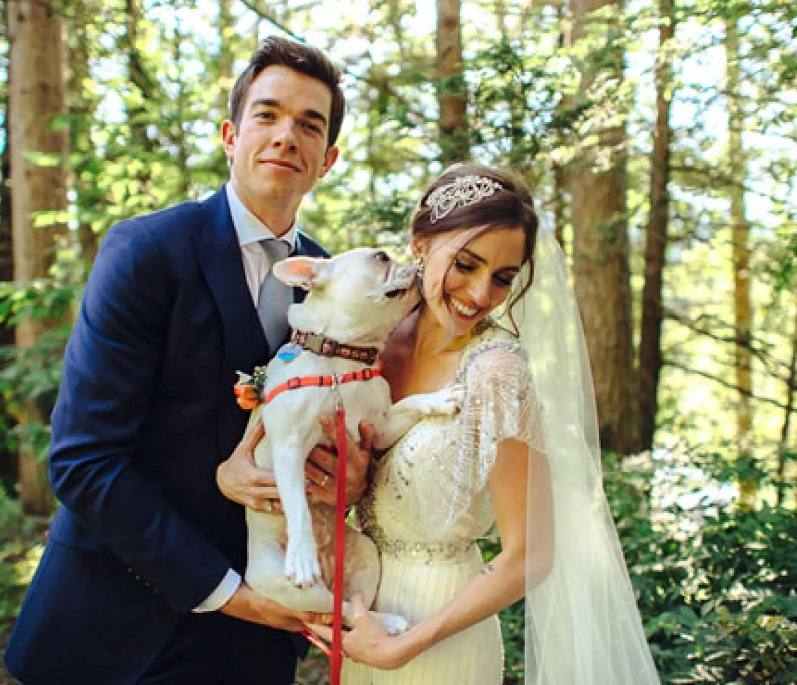 About Anna Marie Tendler's sexual misconduct accusation against Ben Affleck
Anna Marie Tendler was one of the women that accused actor Ben Affleck of sexual misconduct in 2017. Tendler alleged that Affleck grabbed her ass at a Golden Globes party in 2014 and demanded that the actor apologized to her.
She detailed her experience of Ben Affleck's alleged inappropriate behaviour towards her in a series of tweets posted on October 2017.
Anna Marie Tendler wrote:
"I would also love to get an apology from Ben Affleck who grabbed my a– at a Golden Globes party in 2014. He walked by me, cupped my butt and pressed his finger into my crack. I guess he tried to play it like he was politely moving me out of the way and oops touched my butt instead of my lower back? Like most women in these situations, I didn't say anything but I have thought a lot about what I'd say if I ever saw him again."
Interestingly, while Affleck responded to some of his other accusers and apologized for his actions, he never acknowledged Anna Marie Tendler's allegations.
About John Mulaney's relationship with Olivia Munn
Olivia Munn is John Mulaney's current girlfriend and the mother of his son.
Olivia Munn is an American actress, TV host and model. She was born on July 3, 1980, in Oklahoma City to Winston Munn (father) and Kimberly Schmid (mother). She is 42 years old as of 2022. Her father is of English, German and Irish ancestry, while her mother is said to be a refugee from China. Olivia Munn has four siblings: John Munn, James Munn, Annie Munn and Sara Munn.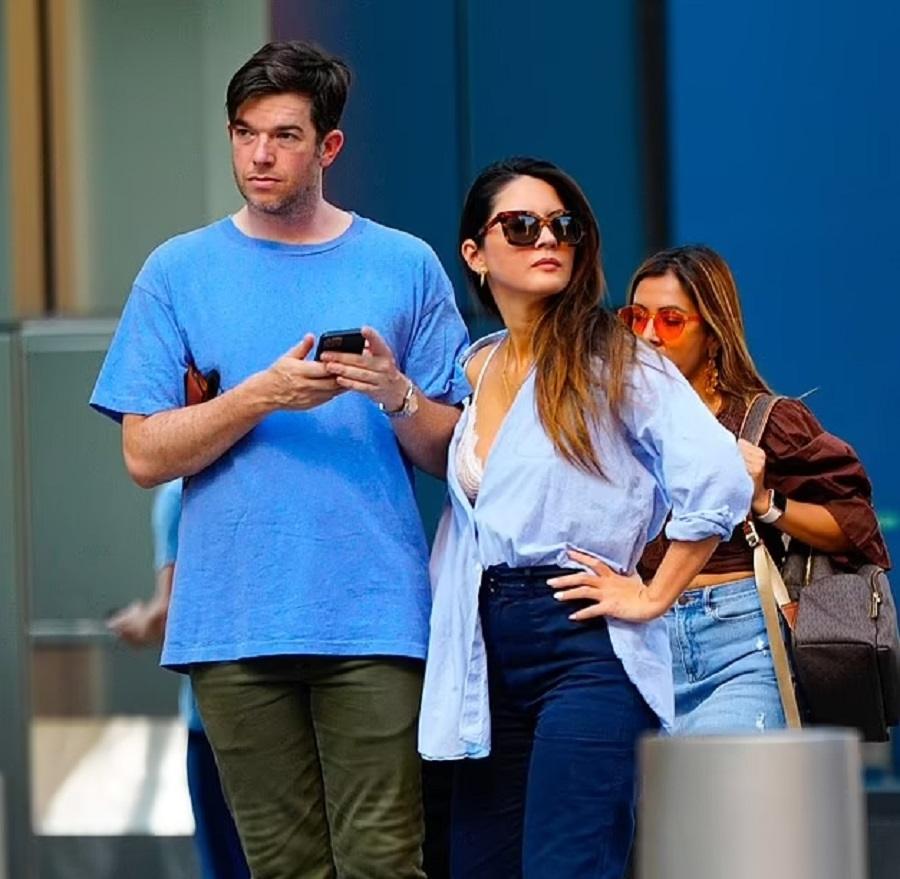 Before Mulaney, Munn has been romantically linked to the likes of Bryan Greenberg, Chris Pine and Aaron Rodgers. She dated Aaron Rodgers for three years before things fell apart between them in 2017.
John Mulaney and Olivia Munn reportedly started dating in May 2021, the same month he announced his separation from ex-wife Anna Marie Tendler. According to reports, Mulaney and Munn had been dating long before they decided to make their relationship public. It was also rumoured that the two were already seeing each other while Mulaney was still married to Tendler.
According to information gathered by DNB Stories Africa, Mulaney and Olivia Munn met each other for the first time at a church in California in 2013 but did not immediately become close. They met again in 2015 at Seth Meyer's wedding. Olivia Munn has shared that she had always been a fan of Mulaney and they talked throughout Meyer's wedding.
They publicly acknowledged their relationship in May 2021 and in September, four months later, John shared that he was expecting a child with the actress. They welcomed a son in November 2021, two months later.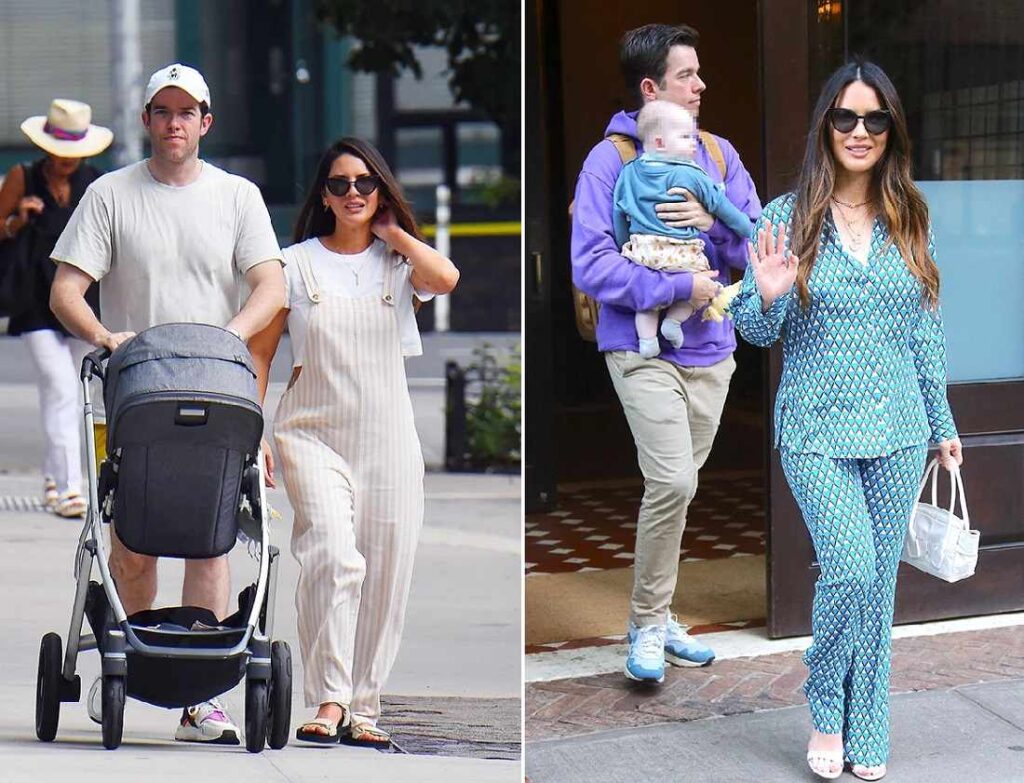 John Mulaney's children
As of the time of publishing this article, John Mulaney is the proud father of one son. He welcomed his son, Malcolm Hiệp Mulaney, on November 24, 2021, with his current partner Olivia Munn.
Malcolm is almost two years old at the time of writing this article. Other information about the young boy is still scarce in the media as he is still too young for media exposure.