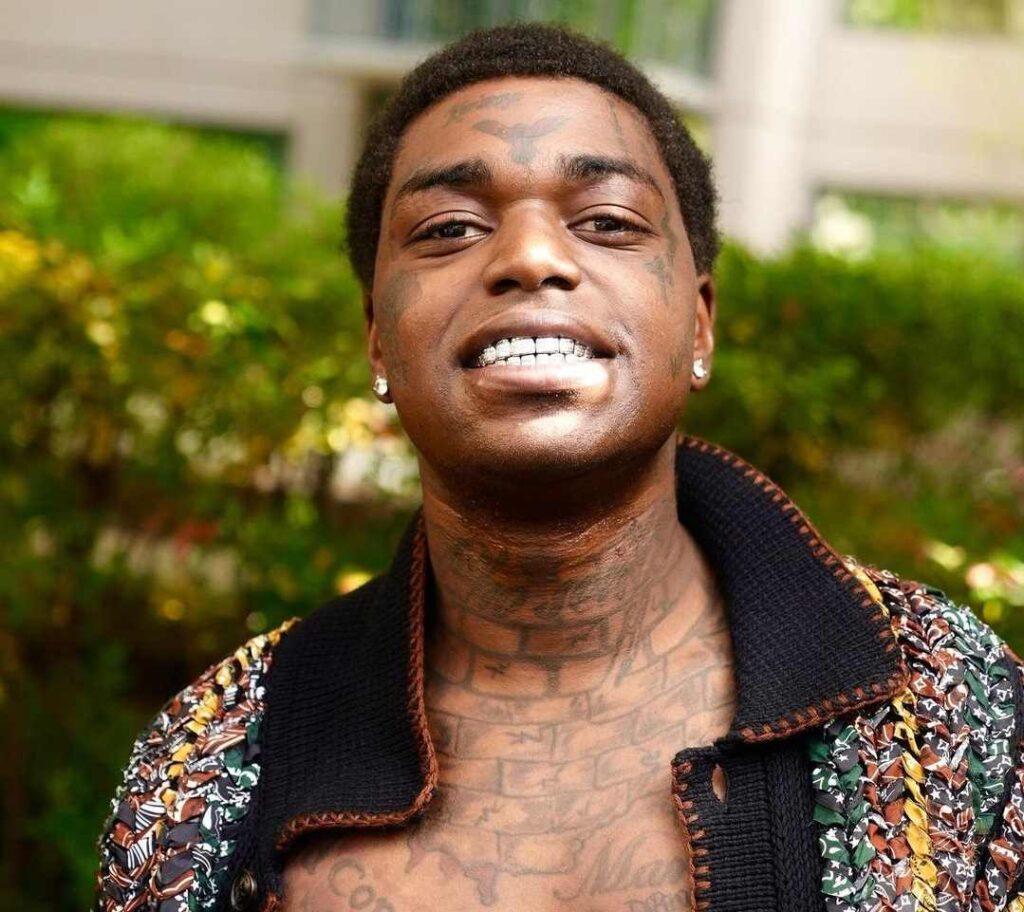 Who is Kodak Black?
Kodak Black is a controversial American rapper and songwriter. He is best known for his hit singles "Roll In Peace", "Tunnel Vision", "No Flockin" and many others. He is also referred to by the nicknames "J-Black", "Duffle Black", and "Black"
Kodak Black's birth name is Dieuson Octave but he later changed it to Bill Kahan Kapri. He was born on June 11, 1997, in Pompano Beach, Florida, United States. He is 25 years old as of October 2022.
How Kodak Black got his name
While in prison, Kodak Black identified as a Hebrew Israelite after a priest who conducts prison ministry began to study the scriptures with him. He later filed to change his birth name to Bill Kahan Bianco. Reports claim that "Kahan" was an alternative spelling of "Kohen" – a term used in Judaism to refer to priests who descend from the Prophet Aaron, the brother of Moses. On May 2, 2018, Kodak legally changed his name from Dieuson Octave to Bill Kahan Kapri.
On the other hand, the rapper coined his stage name "Kodak Black" when he first joined Instagram. From the age of six, he was nicknamed "Black" and he later adopted "Lil Black" which he ultimately changed to "Kodak Black".
About Kodak Black's parents
Kodak Black was born as the second of three children to his parents Marcelene Octave (mother) and his father identified as Mr Octave. His parents were native Haitians who migrated to the United States in the early 1990s. According to reports, Kodak's parents separated when he was still young so he was raised by his mother, Marcelene Octave in a public housing project called Golden Acres.
About Kodak Black's mother – Marcelene Octave
Marcelene Octave was born in the Caribbean Island nation of Haiti. She relocated to Florida, USA, alongside her husband in the early 1990s. According to reports, Marcelene Octave got married in the late 80s. She later divorced her husband over infidelity. After the divorce, she took up multiple meagre jobs in order to provide for her children.
She is known to have a strong bond with her son, Kodak. The rapper once said that his mom stood by him when he was incarcerated and has been there for him through some of his darkest moments.
About Kodak Black's father – Mr Octave
Information about the identity and personal life of Kodak Black's biological father is undisclosed at this time, but reports claim he was a businessman. He got married to his ex-wife Marcelene Octave (Kodak Black's mother) in the late 80s and they had three children together. According to reports, they had a blissful marriage before news of his infidelity surfaced. After a while, Kodak's father moved out to live with his supposed goddaughter, abandoning Kodak and his mother while he was still 9 years old.
About Kodak Black's siblings
Kodak Black is the second of three children. He has two brothers named John Wicks and Lil Kodak.
a. John Wicks
John Wicks is the elder brother of Kodak Black. His real name is Masnik Sainmelus. He is an American rapper and a member of the Sniper Gang, a hip-hop crew that includes five other rappers. Information regarding his birth is currently unknown, but he is speculated to be in his early 30s.
b. Lil Kodak
Lil Kodak is the younger brother of Kodak Black. There is no information regarding his birth, career, or personal life. In 2017, Lil Kodak made headlines in the news for getting into a fight with an older man. According to reports, Lil Kodak and his friends had been bullying the older man for a long time and the old man, having had enough of their bullying, decided to retaliate. It took the intervention of the neighbours and a few other people to calm them down.
Kodak Black's education
Kodak Black got expelled from school in the 5th grade for fighting. He was arrested for auto theft while in middle school. In 2014, Kodak revealed he was working toward his high school diploma at Blanche Ely High School in Pompano Beach, Florida. After passing his GED (General Educational Development) test in 2018, the rapper announced he had received his high school diploma but he was yearning for more. In 2021, while on Instagram live, Kodak Black announced he will be going to college to further his education.
Kodak Black's wiki profile
| | |
| --- | --- |
| Birth Name | Dieuson Octave |
| Full Name | Bill Kahan Kapri |
| Nicknames | J-Black, Duffle Black, Black |
| Place of Birth | Pompano Beach, Florida, United States |
| Date of Birth | July 11, 1997 |
| Age | 25 years old |
| Career | Rapper, singer, and songwriter |
| Marital Status | Single |
| Height | 5″6 |
| Parents | Marcelene Octave (Mother) and Mr Octave (Father) |
| Children | 2 |
| Nationality | American |
| Net Worth | $2 million (est.) |
| Alma mater | Blanche Ely High School |
| Instagram | @kodakblack |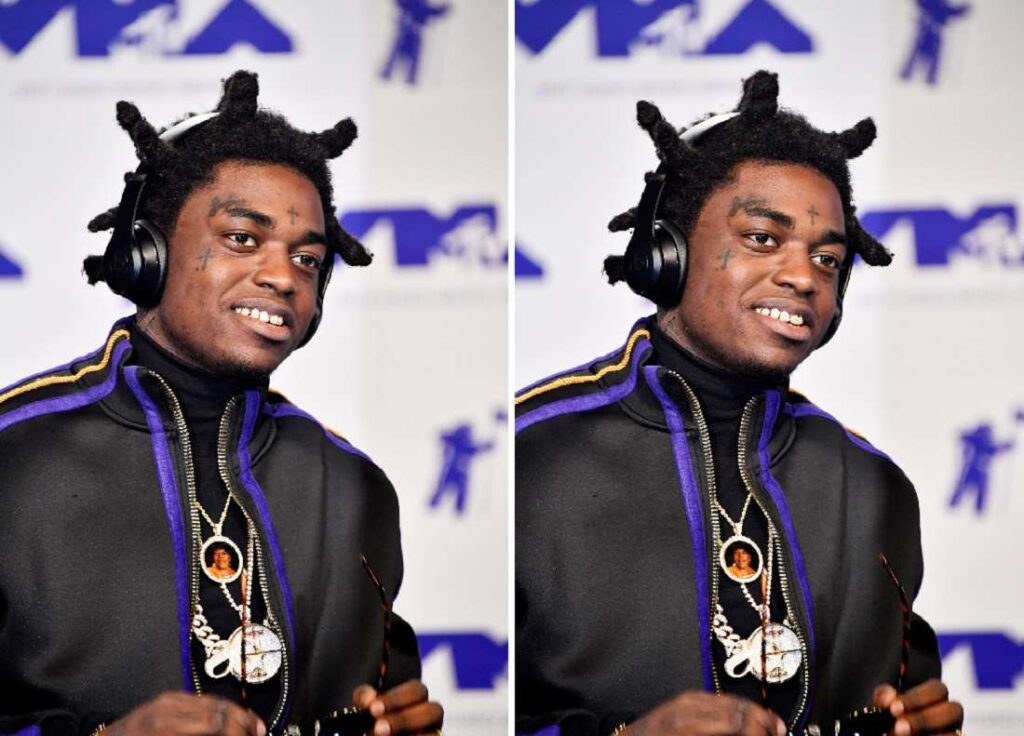 How Kodak Black started his career
At the age of 12, Kodak Black joined a rap group called Brutal Youngnz under the stage name J-Black. He later joined a local rap group called The Kolyons and in December 2013, he released his first mixtape, "Project Baby" followed by "Hearts of the projects" in December 2014 and "Institution" in December 2015. In October 2015, popular Canadian rapper Drake posted a video of himself dancing to one of Kodak's songs "Skrt" which helped him gain popularity in the rap industry. That same month, Kodak signed a deal with Atlantic Records, the same record label fellow rapper Lil Uzi Vert was signed to.
In August 2016, Kodak's single "Skrt" reached number 10 on Billboard's "Bubbling Under R&B/Hip-Hop Singles" chart. That same month, Kodak was criticized after a studio session video was released which showed him ridiculing dark-skinned Black women with lyrics that implied that those women were less attractive than light-skinned Black women. In December 2018, Kodak Black released his second album "Dying to Live". The album which included the chart-topping single "Zeze" featured other rappers such as Travis Scott and Offset.
Kodak Black's kids
As of the time of publishing this article, Kodak Black is the father of two children (a boy and a girl) from two different baby mamas and expecting a third one. The rapper's first two children are named King Khalid Octave and Queen Yuri Kapri.
Kodak Black's net worth
As of October 2022, the 27-year-old rapper has an estimated net worth of $2 million. Kodak Black gets his earnings from sales of his albums, singles, and mixtapes and his live performances, tours and endorsement deals.
In July 2021, Kodak purchased $12, 500 worth of air conditioners and personally had them delivered to the residents of Golden Acres Projects in Pompano Beach where he grew up.
About Kodak Black and Stephanie Sibounheuang's exchange
Stephanie Sibounheuang is the girlfriend of late American rapper PnB Rock who was shot dead during a robbery attack in South Los Angeles, United States. She is an American fashion designer and a model. She was born on July 20, 1991, in the United States. She is 31 years old as of October 2022.
After the death of PnB Rock, Kodak Black, like many other internet users, blamed Stephanie Sibounheuang for posting their location on social media. A few moments after the murder, Kodak took to his Instagram and wrote:
"That hoe might as well kill herself".
However, in a later Instagram live, Kodak stated that he has paid his respects to PnB Rock and closed the Instagram live with an apology to Stephanie.
He said:
I don't wish no bad on her and shit like that. So I give my apologies to her. I hope she keeps her head up and all that.