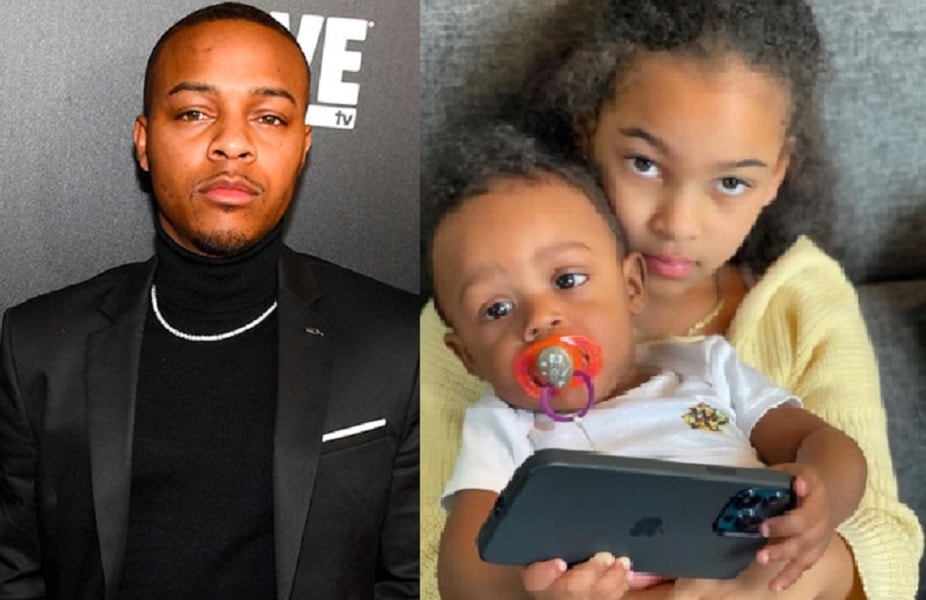 Who is Bow Wow?
Bow Wow Is an American rapper, actor, record producer and songwriter. He was formerly known as Lil' Bow Wow until the year 2003 when he dropped the "Lil" and became Bow Wow. Bow Wow is popularly known for hit songs like "Like You", "Shortie Like Mine" and "Let Me Hold You". He has collaborated with other acts like Ciara, Chris Brown and Omarion in some of his works.
Bow Wow's real name is Shad Gregory Moss. He was born on March 9, 1987, in Columbus, Ohio, the United States to his parents Teresa Rena Caldwell and Alfonso Preston Moss. As of May 2022, Bow Wow is 35 years old.
About Bow Wow's parents
Not much is known of Bow Wow's father. According to information gathered by DNB Stories Africa, Bow Wow's biological father, Alfonso Preston Moss abandoned the family when Bow Wow was a child. Bow Wow was raised by his mother, Teresa Rena Caldwell and his stepfather, Rodney Caldwell.
Speaking about his biological father, Bow Wow said:
"He would sit there all day and just drink, drink, get drunk. And as a little boy, you want to play, you want to run around, and he was never able to do that."
In 2012, Bow Wow's biological father, Alfonso Preston Moss reached out to Bow Wow through a letter he posted online. Alfonso asked Bow Wow to stop dragging his name through the mud and said that he had rejected an offer to do a reality show out of respect for his son.
In 2018, on an episode of "Growing Up Hip Hop: Atlanta", Alfonso Moss and his son, Bow Wow met face to face to bury the hatchet. Alfonso acknowledged that he was never a good father and Bow Wow let him know that he no longer had any hatred and resentment towards him. However, Bow Wow and Alfonso are not known to have become close but Bow Wow acknowledged that they sometimes speak on the phone.
Teresa Rena Caldwell is Bow Wow's mother and manager. She is the author of the book, "I Once Was Her." Teresa Caldwell was also featured on the "Growing Up Hip Hop: Atlanta" reality TV program.
About Bow Wow's siblings
Bow Wow has a half-sister named Erica Caldwell. Not much is known about Erica Caldwell as she prefers to stay out of the spotlight.
About Bow Wow's marriage and wedding
As of May 2022, Bow Wow is not married and does not have a wife. Despite the fact that he has been involved in several high-profile relationships, the rapper is yet to settle down.
Bow Wow was engaged to Ciara and Erica Mena for a short while. The rapper later stated bluntly that he has no interest in tying the knot.
He tweeted:
"I have nothing against folks that get married. It's just I know myself and that life is not for me. My life is perfect the way it is."
Despite being unmarried, Bow Wow has children with two of his previous girlfriends – Joie Chavis and Olivia Sky.
List of all the women Bow Wow has dated:
Bow Wow has dated up to 10 women in his three and half decades of life. Below is the comprehensive list of Bow Wow's girlfriends:
Ciara
Joie Chavis
Erica Mena
Keyshia Cole
Kiyomi Leslie
Angela Simmons
Blac Chyna
Esther Baxter
Olivia Sky
About Bow Wow's relationship with Ciara
Bow Wow's relationship with singer and songwriter, Ciara reportedly began in 2004. However, the relationship slowly fizzled out and they broke up in 2006. During the course of their relationship, they collaborated on songs like "Like You", a track from Bow Wow's fourth album, and "Wanted."
The alleged reason for the break-up was that Bow Wow was cheating on Ciara with several women. On an episode of "Growing Up Hip Hop: Atlanta", Bow Wow revealed that he and Ciara actually got engaged.
In an interview with VladTV, Bow Wow said:
"Once again, those influences, all those women that want you and my OGs telling me this…. They're telling me I'm not living. They're telling me I'm not experiencing the things I need to experience."
Ciara has never openly addressed her relationship with Bow Wow. She is currently married to football star, Russell Wilson.
About Bow Wow's relationship with Joie Chavis
Rapper Bow Wow and model Joie Chavis dated on and off between 2010 to 2016, in what may perhaps be called Bow Wow's longest relationship yet. They welcomed their daughter, Shai in 2011. Despite the fact that the two are no longer in a romantic relationship, they seem to have remained friends.
Joie Chavis and Bow Wow started dating in March 2010 and then split in 2013. During their split, Bow Wow dated model and reality star, Erica Mena and Joie Chavis dated Akon's brother, But Thai.
Bow Wow and Joie Chavis came back together in 2015 before ending things for good in 2016. Joie Chavis has a son with rapper Future and was allegedly in a relationship with P. Diddy. On the subject of Joie Chavis's relationship with Diddy, Bow Wow stated that they had a Facetime conversation about the entanglement.
He said:
"We dealt with it, we moved on from it. And I heard his piece and I heard her piece. They heard mine, and we just gon leave it like that."
On parenting with Joie Chavis, Bow Wow said:
"It's easy man, and I think with time, you know, not everything is perfect in the beginning but as we grow and we mature, and no one likes drama. That's my dawg for life, and she know I'll do anything for her, that's my homie."
About Bow Wow's relationship with Erica Mena
The exact time that Bow Wow and Erica Mena started dating is unknown. It is speculated to be sometime after Bow Wow and Joie Chavis' breakup in 2013. They announced their relationship in 2014 at the red carpet event of the 2014 BET Awards. Erica was asked if Bow Wow was her boyfriend and she replied saying, "He's actually my fiancé." The couple announced wedding plans in late 2014.
Addressing his relationship with Erica Mena in June 2015, Bow Wow said:
"Nah, we are not married yet but it's close. It's definitely getting close. You know everybody is going to hear about it when it happens. That's why we're just kicking back and chilling."
However, in a sad twist of events, the couple announced their split in 2015. It appears that the two have not remained on good terms as they frequently take jabs at each other on social media. Erica Mena also accused Bow Wow of being abusive.
She tweeted:
"I'm the tough girl so my story was never the truth but y'all see how round four played out. He broke Ciara finger years ago, so this been going on."
About Bow Wow's relationship with Keyshia Cole
Bow Wow and Keyshia Cole allegedly dated in January 2016 and split in March, the same year. According to Bow Wow, they split because Keyshia Cole egged his friend's car. Bow Wow also claimed that he has a videotape showing Keyshia Cole in the act.
In an interview with The Breakfast Club, Keyshia Cole said:
"No, absolutely not. Show the tape. Let me see. I would love to see. I mean, he said he had a tape so that was awesome and I haven't spoken to him at all."
About Bow Wow's relationship with Angela Simmons
"Growing Up Hip Hop: Atlanta" star, Angela Simmons and rapper Bow Wow went out but did not make it to the official boyfriend and girlfriend stage. Angela Simmons said that the rapper was not ready for a serious relationship at the time. However, Bow Wow stated that the reason for the split was because Angela Simmons did not want to get intimate with him.
In a confessional interview, Bow Wow said:
"She was a virgin. I didn't understand that. I wanted sex."
About Bow Wow's relationship with Kiyomi Leslie
Model Kiyomi Leslie and Bow Wow reportedly started dating in 2017. The couple split in 2019 after two years of dating, according to reports. Kiyomi Leslie claimed that Bow Wow was abusing her. In an audiotape that surfaced online, a woman (possibly Kiyomi Leslie) can be heard telling a man (possibly Bow Wow) to let her leave the room but he refused.
Kiyomi Leslie also said that Bow Wow punched her in the belly when she was pregnant, causing her to lose the baby.
Kiyomi Leslie tweeted:
"But he won't tell y'all the police have been called out on more than one occasion and his family lied and covered for him that time. He bat me while.i was pregnant. Punched me in my stomach and all….. lost my baby and still covered up for the weak ass nigga."
In February 2019, Bow Wow and Kiyomi Leslie were arrested for felony battery following a violent altercation. Bow Wow responded by posting about an album dedicated to his exes on his Instagram story.
About Bow Wow's relationship with Blac Chyna
In a conversation with his mother, Teresa Rena Caldwell on the "Growing Up Hip Hop: Atlanta" show, Bow Wow revealed that he wanted to dedicate his next album to his ex. During the conversation, the rapper started naming all the women he had ever dated. His mother then said that she thought the rapper only dated strippers.
To this, Bow Wow answered:
"Well, yeah, there's a girl in there that used to strip. I'm talking about a girl who went from dancing till she hit the lotto. Blac Chyna. Don't nobody know that."
Blac Chyna did not respond to the claim.
About Bow Wow's relationship with Esther Baxter
In 2012, Bow Wow made a splash when he stated that he lost his virginity at the age of 15 to video model, Esther Baxter.
He said, "I don't care. She knows it's the truth. I don't have to lie."
Shortly after the interview was published, Esther Baxter denied the story and tweeted:
"Do I really have to respond to this shit?! LMAO! First, I thought this shit was a joke but lil homie ACTUALLY said that. Nigga really shot for the stars with that one!!!!! Couldn't think.of anyone else huh? It's cool, I know Tim's are hard but you should have at least let me know so we could BOTH benefit".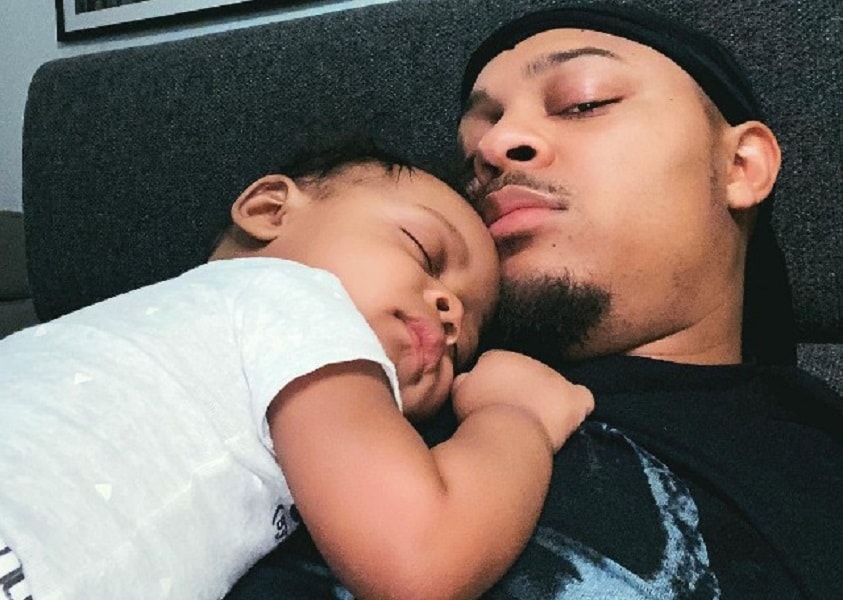 About Bow Wow's relationship with Olivia Sky
Olivia Sky is an Instagram model and the mother of Bow Wow's son, Stone. Before the birth of their baby, many people did not know that Bow Wow and Olivia Sky were together.
Olivia Sky has claimed that Bow Wow does not have a relationship with his son, Stone and is not really involved in his life. Olivia Sky also stated that Bow Wow told her that he thinks she just wants to use him and get famous. The two do not appear to have a very good relationship.
About Bow Wow's children
As of May 2022, Bow Wow has 2 children – one with his ex-girlfriend, Joie Chavis and the other with model Olivia Sky.
1. Shai Moss
Shai Moss was born on April 27, 2011, to Joie Chavis and Bow Wow. As of May 2022, Shai Moss is 11 years old. Shai Moss has a half brother from her mother, Hendrix Wilburn and another half brother from her father, Stone Moss. Shai Moss is very active on TikTok and Instagram. Joie Chavis and Shai Moss are also an adorable mother-daughter duo. Their TikTok videos are a huge hit with their fans.
2. Stone Moss
Stone Moss was born in September 2020 to Olivia Sky and Bow Wow. As of May 2022, Stone Moss is 20 months old. Stone Moss has a half-sister from his father named Shai Moss. Stone Moss is the spitting image of his father, Bow Wow.
About the Bow Wow challenge
In 2017, Bow Wow posted a picture of a private jet and several cars, implying that he was taking the jet on his trip to New York. However, he was later caught travelling commercial. This inspired the Bow Wow challenge on social media.
Bow Wow responded that the picture of him flying commercial was old but people started calling him out. The Bow Wow challenge involves sharing a photo that gives a misleading impression for the purpose of showing off on social media.