by Ogunro Temiloluwa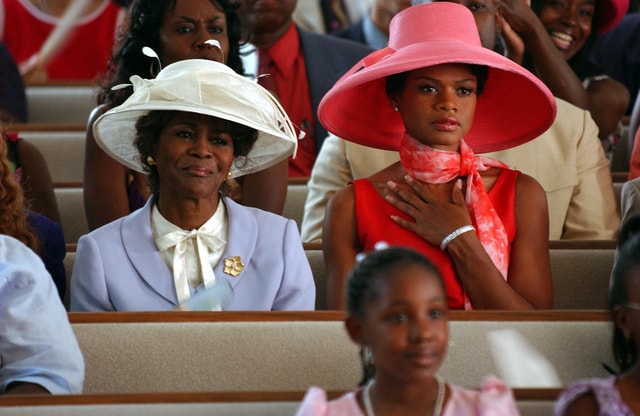 The thoughts that ran through my mind as I sat quietly in the church during sermon that Sunday were simply amazing.
At the front, Pastor Isaiah's loud voice was distributing the word of God in commanding packages.

Truth is, my physical body was present in the church, but my mind definitely was in my kitchen, arranging my pots, selecting the ones that should be used for lunch, carrying out the stew from the freezer and microwaving it.

A ball of stew-covered pounded yam travelled down my throat and I swallowed in church.
I really can't wait to get home after service.
From my left, Bro James's hand tapped me, jolting me back to reality.
'What verse of 1st Samuel is the pastor reading,' he asked.
I looked down on my bible and realised it was still open to Mark 4, the text the pastor read about 30 minutes ago or so.
Obviously having noticed I can't help him, James turned to ask another person.
I sighed and called on my focus; the pastor was talking excitedly about prosperity now, my favourite sermon topic.
As he kept on charging the congregation to seek first the kingdom of God and then allow other things to be added unto them, I suddenly remembered that the M.D of our company promised to add a little change to our September salary to celebrate the Muslim holiday.
Immediately, my wandering mind did a little break dance out of joy, yet on the outside I appeared every inch calm and attentive.
Quickly, I made a mental note to ping Ayomide after service. I remembered seeing one charming gown on her DP last night. It will perfectly match the black suede heels I got on credit the previous week.
Gbam! My outfit to work on Monday has been mentally arranged.
I smiled to myself, happy and contented.
Looking up, I noticed an usher was staring at me with questions in his eyes.
I quickly cleared the smile from my face before he began to think that I needed pastoral deliverance.
I peeped into Bro James's Bible and saw that it was now open to Galatians 5. I quickly opened mine to the same passage.
Back into my mind, I imagined myself getting out of the cab and strutting into the office with my new gown and shoes.
I could see all those girls in my office with their toothpick legs (God forgive me) bending to pick their jaws from the ground.
I was about smiling again when a new thought crept up within me and I hissed in regret.
If only I had my own car like Chioma, chai! Stepping out of a cab will never be as eye-catching as stepping out of a jeep jare!
'Please rise up on your feet', I heard the pastor say and suddenly jumped up on my feet.
Looking round, I discovered I was the only one standing.
Then it hit me like a blow—it was an altar call. Because I was not attentive, I hadn't heard that part.
Engulfed in hot shame, I, a whole Believer's Class teacher, carried my bible and other belongings and walked to the altar to give my life to Christ again.
***
Meet Temi on Twitter @T3mmie.