by Staff writer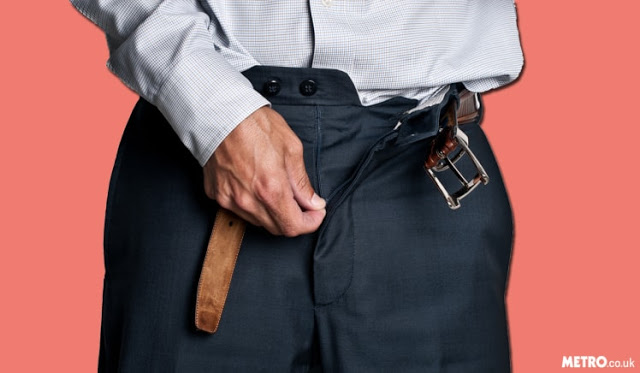 Working people across the world today spend a lot of time at the workplace and with growing competition and a race to achieve more or reach as high as possible, stress is bound to get the better of professionals, and has often seen as a big blow to productivity.

Different people have their own ways of handling pressure coming from work: smoking breaks suffice for some and for others anything from a drink after work or even counselling might be required.
But now experts are saying that masturbating at work can increase focus and reduce aggression since it makes employees happier.
While sex has been known to be a stress buster, it's not possible to get it at work, but the new study suggests that having "masturbation breaks" at work can do the trick.
Experts say that taking a few minutes as "masturbation breaks" at work can actually relieve tension and increase productivity by making employees happier.
According to them it results in increased focus and a reduction in aggression.
The study found that 40% employees in New York already take such breaks and this included 39% male and 31% of female employees.
The activity called the new smoke break is said to boost creativity.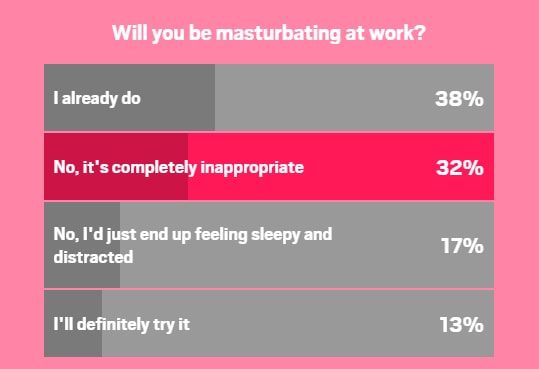 The results of a recent poll by Metro.co.uk revealed that 38% of employees are already masturbating in the workplace!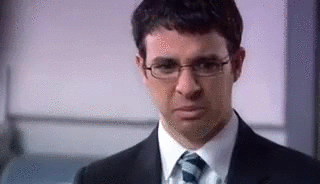 Time to start minding who you shake hands with at work then…