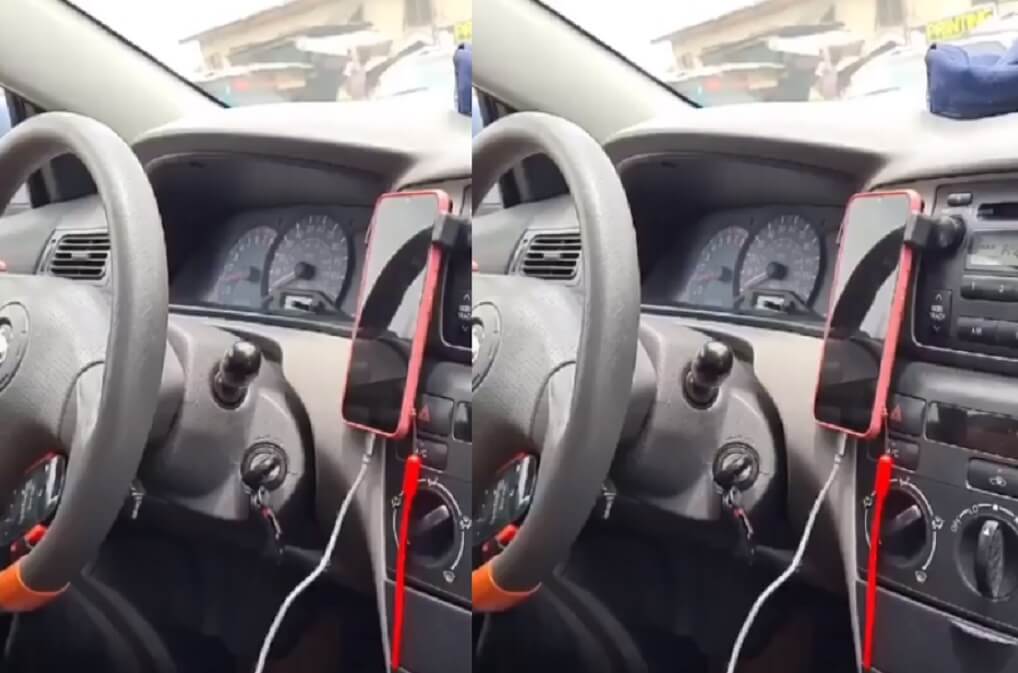 Nigerian OAP and media personality Nedu Wazobia has shared another video of a masturbating in-Driver man engaging in the act with a different passenger.
Nedu had shared a video earlier today narrating how the driver was masturbating on a trip with his actress friend, Yeankah Banks.
To corroborate his accusation, Nedu Wazobia shared another video of the same in-Driver man masturbating while on a trip with a different passenger.
Some people had alleged the driver in the first video might not have been masturbating and only dealing with an STD.
The Wazobia FM OAP then posted another video to counter the speculations that the man might have had an STD.
Nedu wrote on Instagram:
"For those of you that think it's STD and insulting the poor girl…this is another video of the same guy with another passenger. The victim just sent it…"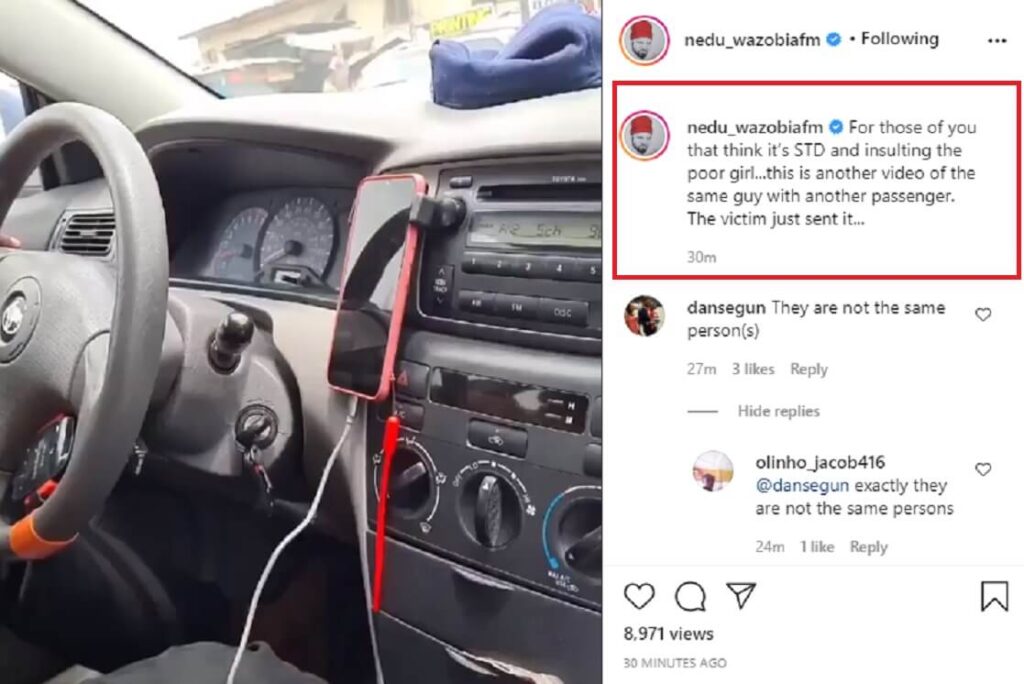 Some people who compared the two videos have said they are not the same person.
Nedu has also taken down the video.