Old readers of DNB Stories know how fun DNB Games used to be!

Now, as we wait for Daniel to finish the project he currently is on, we've decided to restart the games once again!
And this time around, we promise you it'd be more fun!
Top game winners of each month will be featured as a DNB Personality!
***
For this week's game:
The picture art below contains images of 3 sexy women. But one of the women hadn't been born female: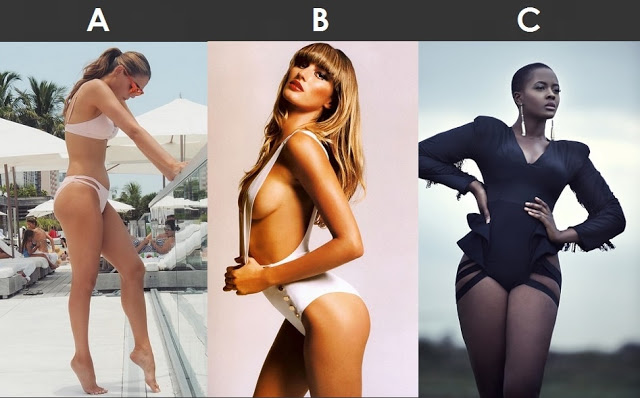 Correctly select the transgender woman among the three and tell us in your comments below!
Anyone is free to play.
Winners will be announced next week, at the start of another game.
You can only answer once.
Good luck!
Game Moderator: Gloria Ezeh