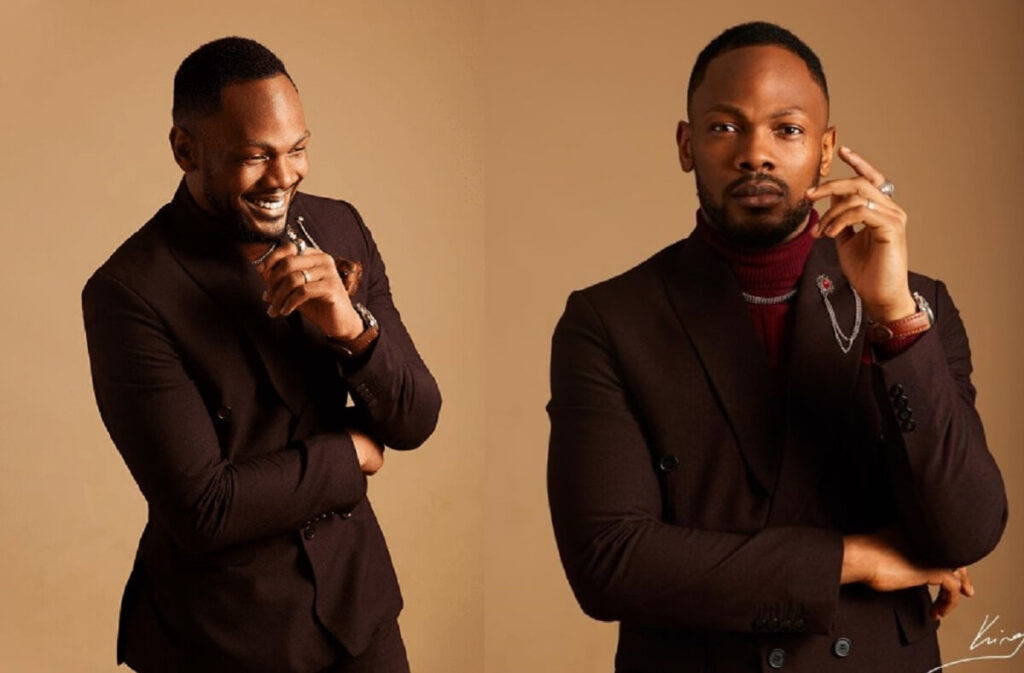 Who is Daniel Etim Effiong?
Daniel Etim Effiong is a popular Nollywood actor and movie producer who is best known for playing Lanre Taiwo in the online drama series The Men's Club. Etim Effiong is also known for his roles in Down and Out (2012) and for playing Efosa in the 2018 romance drama, From Lagos With Love.
Full data profile of Nigerian actor Daniel Etim Effiong
| | |
| --- | --- |
| Full name | Daniel Etim Effiong |
| Age | 32 years old |
| Birthday | June 24, 1988 |
| Gender | Male |
| State of origin | Cross River |
| Parents | Unknown |
| Height | 5'11 |
| Marital status | Married |
| Spouse | Toyosi Philips |
| Tribe | Efik |
| Career | Actor, Director and Producer |
| Instagram | @etimeffiong |
Daniel Etim Effiong's childhood and education
Daniel Etim Effiong was born in Jaji, Kaduna State but had most of his early education in Lagos State. He attended St Mary's Private School, Lagos Island for his primary education and Government College, Ikorodu, for his secondary education. Thereafter, Etim Effiong attended the Federal University of Technology, Minna, Niger State where he studied Chemical Engineering.
He later travelled to South Africa to study filmmaking, writing and directing at the AFDA Film School. Afterwards, he went further to study Film Making as a course at the University of Johannesburg.
Daniel Etim Effiong's acting career
Daniel Etim Effiong started developing inclinations to acting and film production as far back as during his university days. He remarked that he was a good storyteller as a kid and would narrate stories he made up to his friends. Incidentally, he told his parents he wanted to quit his course in Engineering to start afresh with a course in filmmaking. However, he was advised to complete his course before taking a decision.
Daniel Etim Effiong eventually made his decision to venture into acting after he quit working in an oil and gas company. He immediately got a job as a content producer for Ndani Television. After working at Ndani Television for a few years, his passion led him to pursue an education in the Motion Picture Medium at AFDA Johannesburg, where he obtained a Bachelor's degree in Motion Picture Arts.
In 2011, Daniel Etim Effiong made his acting debut in Nigeria's first web series Goddamit It's Monday. He also played an infamous character, Folarin, in Ndani TV's Gidi Up.
Daniel Etim Effiong has been featured in several local and African films, TV series and TV commercials. Some of his most notable roles include Evander Obi on Africa Magic's Battleground, Mike Amenechi on Ebonylife's Castle & Castle and Dele Coker in the Kenyan film, Plan B.
Daniel Etim Effiong also landed a role as Adze in the South African soap opera, Generations: The Legacy.
Daniel Etim Effiong has also been involved in major stage productions such as Shift Let Me Faint produced by Gbagyi Child Entertainment and Threesome by Jude Idada. He was recently featured in the Ebony Life movie, Òlòtūré, a movie about sex trafficking which starred Sharon Ooja, Omoni Oboli, Sambasa Nzeribe, Beverly Osu and Segun Arinze.
List of Daniel Etim Effiong's movies
ZR-7 (2011)
Crimson (2013)
Gidi Up (2013)
Picture Perfect (2015)
Officer Titus (2015)
Thato's Dream (2015)
Trading Smiles (2015)
OYW Ambassador – Thato Kgatlhanye (2015)
Generations: The Legacy (2016)
In Her Eyes (2018)
Coach of Life (2018)
Breaking Out (2018)
The Men's Club (2018)
New Money (2018)
Plan B (2019)
Brethren (2019)
Castle & Castle (2019)
Power of 7 (2019)
Skin (2019)
Fishbone (2019)
Oloture (2020)
Daniel Etim Effiong's awards and achievements in Nollywood
In 2020, Daniel Etim Effiong was nominated for Best Actor in a Comedy for the film, Plan B at the Africa Magic Viewers' Choice Awards.
As a producer, his short film Crimson won the first runner-up prize at the MTN-Afrinolly short film competition by Afrinolly for young African filmmakers in 2014 as well as the Kumla Dumor prize for storytelling.
Thato's Dream, a public service announcement clip Daniel produced also won the first prize at the Unilever-Mofilm Cannes Lion competition for the Project Sunlight brand in 2015.
As a director, his feature documentary Skin was selected for official screenings in film festivals across the world.
Daniel Etim Effiong's marriage and wife
Daniel Etim Effiong is married to digital media strategist, creator and curator of short-form content, Toyosi Philips. They met via Instagram, while they were both studying in different foreign countries. His wife reached out to him for the sole purpose of working together on a project. Coincidentally, they stumbled on each other for another project in Nigeria and started dating. They wedded on November 4, 2017, and welcomed their first child in January 2019.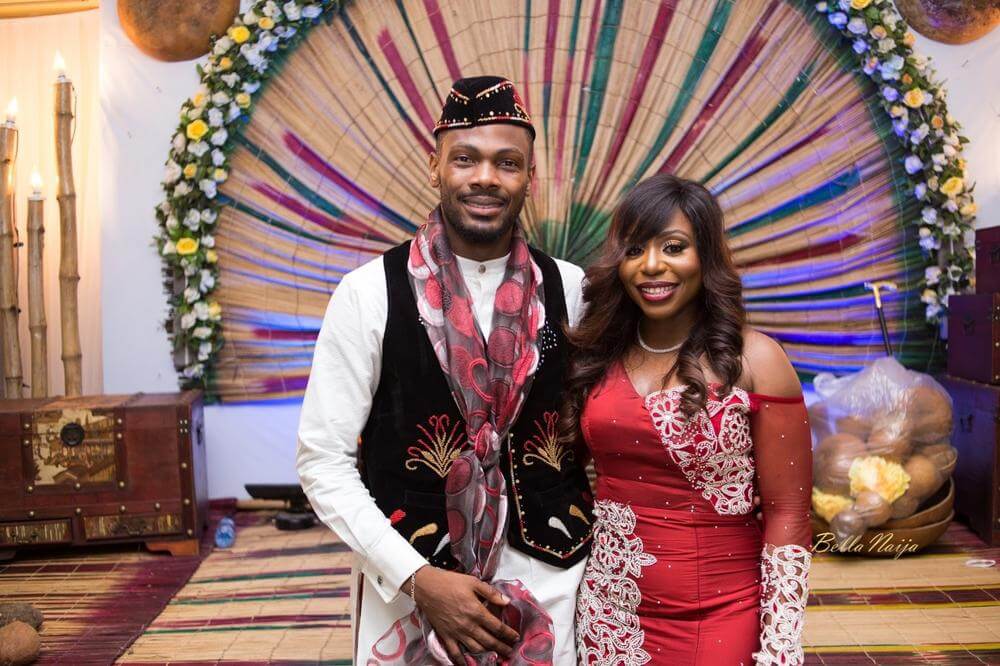 Daniel Etim Effiong's net worth
An estimate of Daniel Etim Effiong's current net worth based on calculated earnings from his income sources puts it at around $360, 000 (around ₦180 million).
Daniel Etim Effiong's Instagram and Twitter
Daniel Etim Effiong's Instagram handle is @etimeffiong. His Twitter handle is @eetimm.
Daniel Etim Effiong on Wikipedia
Daniel Etim Effiong does not have a dedicated Wikipedia page yet.
Other facts about Daniel Etim Effiong
Daniel Etim Effiong's father was a military officer and, according to him, his childhood was very strict. He enjoys reading, travelling, swimming and dancing.