by Miz Tee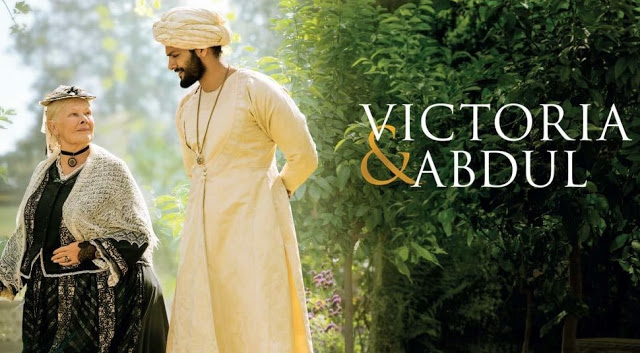 13 good movies to end 2017 with:

1. Leatherface
A violent teen and three others kidnap a young nurse while escaping from a Texas mental institution. Pursued by a vengeful sheriff, the disturbed young man embarks on a murderous rampage that shapes him into a legendary killer known as Leatherface.
2. Stronger
Jeff Bauman loses both of his legs when two bombs explode during the Boston Marathon on April 15, 2013. After regaining consciousness in the hospital, Jeff is able to help law enforcement identify one of the suspects, but his own battle is just beginning. With unwavering support from his family and girlfriend, Bauman embarks on a long and heroic journey to physical and emotional rehabilitation.
3. Victoria and Abdul
Abdul Karim arrives from India to participate in Queen Victoria's golden jubilee. The young clerk is surprised to find favor with the queen herself. As Victoria questions the constrictions of her long-held position, the two forge an unlikely and devoted alliance that her household and inner circle try to destroy. As their friendship deepens, the queen begins to see a changing world through new eyes, joyfully reclaiming her humanity.
4. The Glass Castle
Based on a memoir, four siblings must learn to take care of themselves as their responsibility-averse, free-spirit parents both inspire and inhibit them. When sober, the children's brilliant and charismatic father captured their imagination, teaching them physics, geology, and how to embrace life fearlessly. But when he drank, he was dishonest and destructive. Meanwhile, their mother abhorred the idea of domesticity and didn't want to take on the work of raising a family.
5. Mother

A couple's relationship is tested when uninvited guests arrive at their home, disrupting their tranquil existence. From filmmaker Darren Aronofsky (Black Swan, Requiem for a Dream), mother! stars Jennifer Lawrence, Javier Bardem, Ed Harris and Michelle Pfeiffer in this riveting psychological thriller about love, devotion and sacrifice.'.
6. The Mountain Between Us
Stranded on a mountain after a tragic plane crash, two strangers must work together to endure the extreme elements of the remote, snow-covered terrain. Realizing that help is not on the way, they embark on a perilous journey across hundreds of miles of wilderness, pushing each other to survive and discovering their inner strength.
7. Wonderstruck
Ben and Rose are children from two different eras who secretly wish that their lives were different. Ben longs for the father he's never known, while Rose dreams of a mysterious actress whose life she chronicles in a scrapbook. When Ben discovers a puzzling clue and Rose reads an enticing headline, they both set out on epic quests to find what they're missing.
8. The Wedding Party 2
In this hilarious sequel, the party moves to Dubai with a full load of drama and thrills.
9. The Man Who Invented Christmas
In 1843 London, author Charles Dickens finds himself in financial trouble after writing three unsuccessful novels in a row. Desperate for a hit, Dickens relies on real-life inspiration and his vivid imagination to bring Ebenezer Scrooge, Tiny Tim and other classic characters to life in "A Christmas Carol," forever changing the holiday season into the celebration known today.
10. Wonder
Based on the New York Times bestseller, WONDER tells the incredibly inspiring and heartwarming story of August Pullman, a boy with facial differences who enters fifth grade, attending a mainstream elementary school for the first time.
11. Thelma
A college student starts to experience extreme seizures while studying at a university in Oslo, Norway. She soon learns that the violent episodes are a symptom of inexplicable, and often dangerous, supernatural abilities.
12. A Bad Moms Christmas
Under-appreciated and overburdened moms Amy, Kiki and Carla rebel against the challenges and expectations of the Super Bowl for moms: Christmas. As if creating the perfect holiday for their families isn't hard enough, they'll have to do it while hosting and entertaining their own respective mothers when they come to visit.
13. Bad Grandmas
Four grandmothers accidentally kill a con man and must cover it up when his partner arrives.