by Staff writer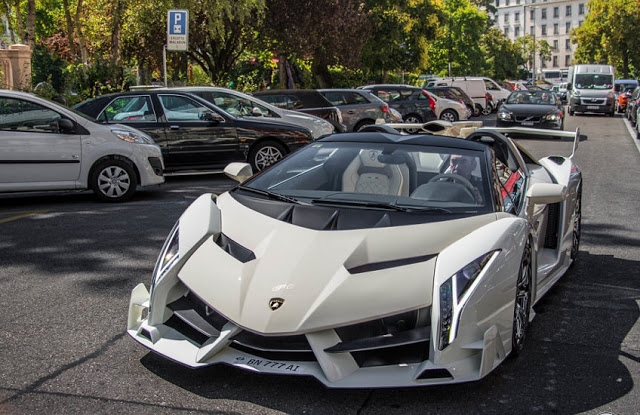 Beating the Bugatti Veyron, the Lamborghini Veneno Roadster is currently the most expensive car in the world.

With only nine units built, the machine is valued at $4.5 million (£2.8 million).

The wonder road car comes without a roof, the first time for a Lambo, and the model concludes the company's 50th anniversary celebrations.
It is powered by the same engine as the Aventador LP700-4, albeit with a dose of extra power and resulting tweaks to the pushrod suspension, permanent all-wheel drive and seven-speed ISR paddleshift gearbox.

Performance figures remain identical to the fixed-head Veneno coupe, with a top speed of 221mph – 4mph, more than the Aventador.

Weighing in at a dry 1490kg, it's also 40kg up on the Veneno coupe due to the necessary strengthening.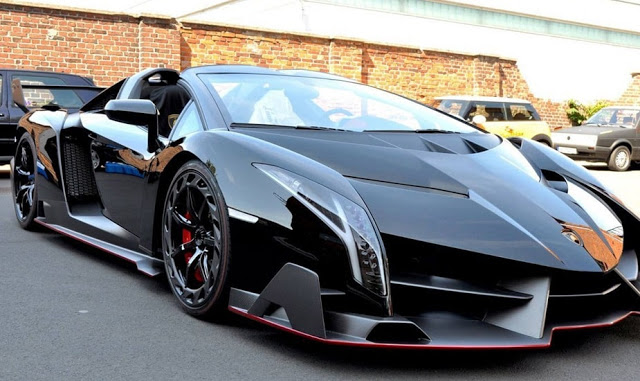 And it foregoes any kind of roof, so it's definitely not a car for rainy days.
The wheels have been designed to improve brake cooling, with the carbonfibre ring around the edge channelling cool air to the carbon ceramic discs.
All nine Lamborghini Veneno units were built in 2014.