Written by Mercy Olatunji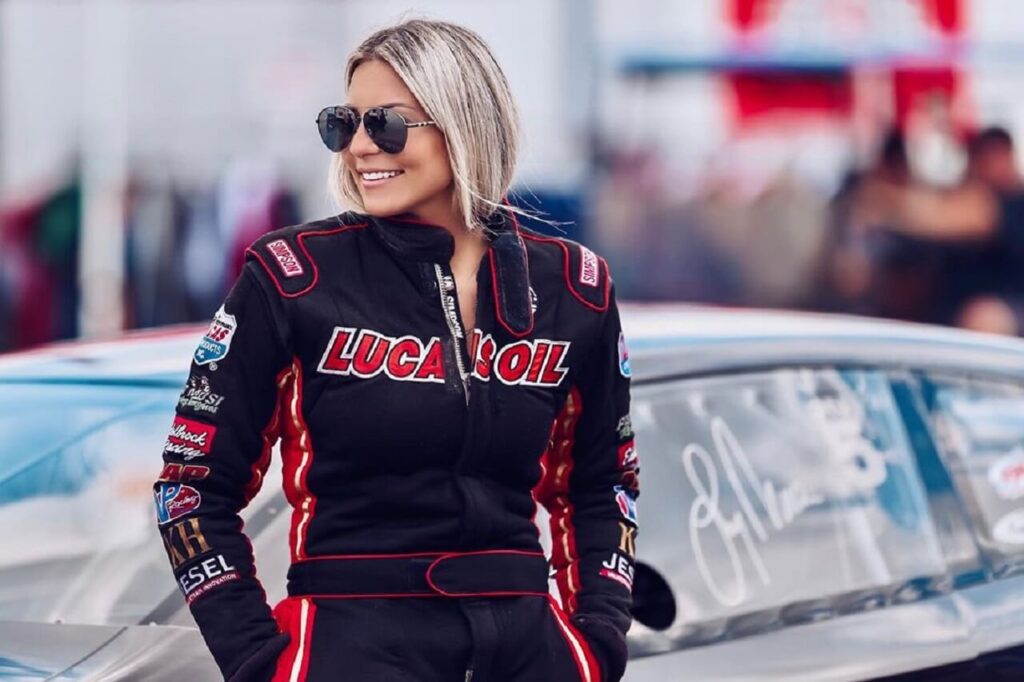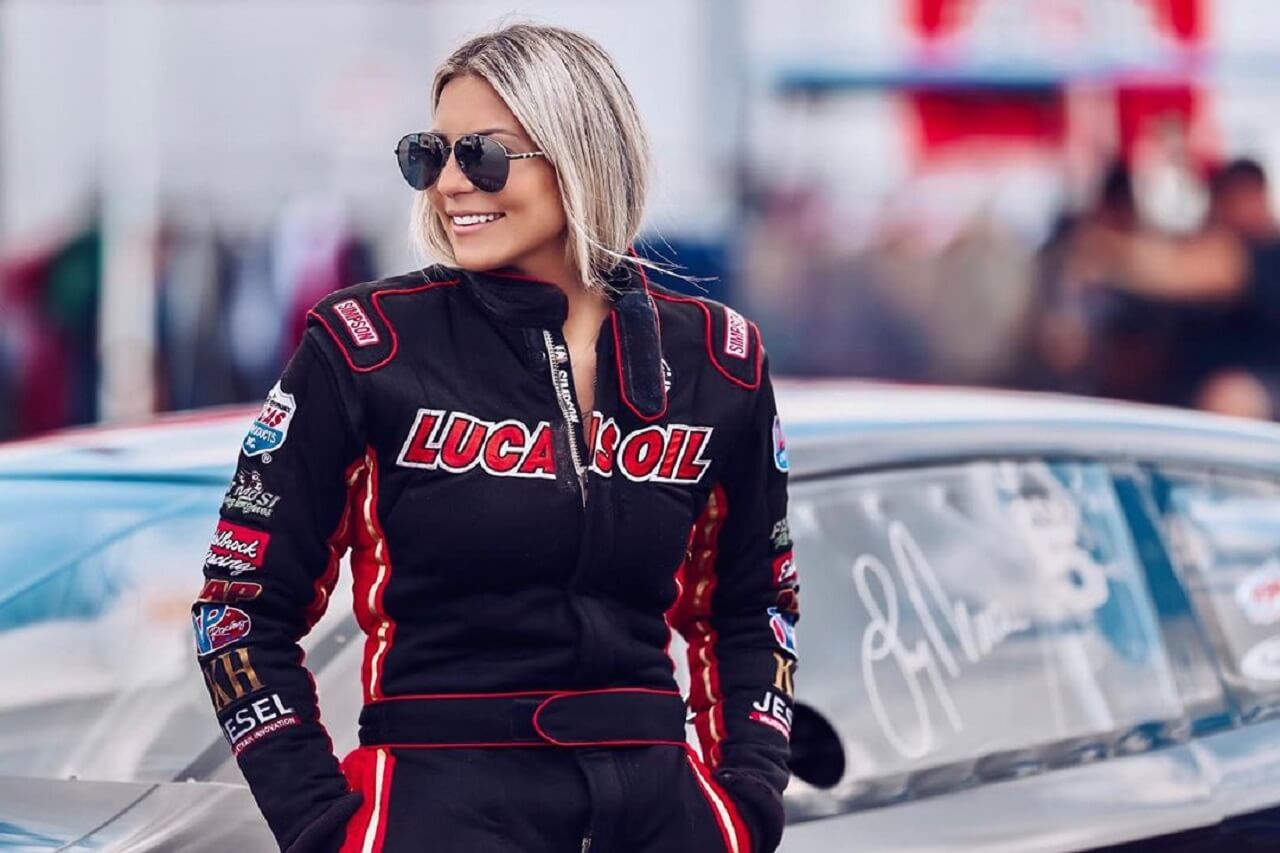 Who is Lizzy Musi?
Lizzy Musi is a popular American second-generation car racer whose dazzling body and pretty face is just an enigmatic veil concealing the firepower energy she exudes in what she does.
Musi has made a name in the racing world, participating in numerous competitions, breaking and setting new records. This has made Lizzy a symbol of feminine greatness and role model to young ladies looking to make a mark in the car racing industry.
Lizzy Musi has been best known as the driver of the King Kong Dodge Stratus and Dart-bodied Pro Mods that are the latest in a lineage of elite door slammers owned by Frank Brandao (a longtime customer of Musi Racing Engines). Racing for the Professional Drag Racers Association (PDRA) Pro Nitrous category and even internationally, Lizzy has achieved notable marks such as being the first woman to win in Pro Nitrous and the first woman to take a door car to 200 mph in the 1/8-mile.
Full data profile of Lizzy Musi
| | |
| --- | --- |
| Full Name | Lizzy Musi |
| Age | 29 |
| Birthday | January 1, 1991 |
| Gender | Female |
| State of Origin | Carteret, New Jersey |
| Parents | Pat and Elizabeth Musi |
| Height | 1.75 m |
| Weight | 64 kg |
| Marital Status | Single |
| Nationality | Swedish-American |
| Career | Car racer |
Lizzy Musi's childhood and education
Just as the apple does not fall far from the tree, surprisingly, Lizzy Musi comes from a family of racers and has been on the car race track since she was 16. Her father, Pat Musi, is a legend in his own right and has earned a reputation for his impeccable engine building and unforgettable past prowess as a car racing champion.
Named, after her mother, Elizabeth, Lizzy was born and raised in New Jersey and had her early education in the same location. She graduated from the Carter High School, also in New Jersey. Her love for the family interests and business came out when she started her career after graduating high school. To get fully acquainted with the business, she worked as an apprentice for her father. She did most of the odd jobs in her father's engine store by sweeping and cleaning the store as well as greasy stains from engines but was not given the opportunity to start car racing just immediately.
Lizzy Musi's age and birthday
Lizzy was a new year baby, born on the first day of January 1991. She is a Capricorn and she is currently 29 years old.
Lizzy Musi's car crash
Lizzy Musi miraculously escaped the impact of a ghastly auto accident that happened around November 2018 when she lost control of her boyfriend, Kye Kelley's famed 'Shocker' Chevrolet Camaro at the Northstar Dragway in Denton, Texas.
According to reports, it was a testing exercise for a reality TV show, Street Outlaws, which went wrong. It was also gathered that this was not a first-time incident – earlier around March 2015, Lizzy with veteran race champion, Ron Muenks, were involved in a terrifying high-speed accident during the opening round of Pro Nitrous qualifying for the season-opening PDRA Texas Nationals at the Texas Motorplex outside Dallas. What can we say? The things we do for the things we love!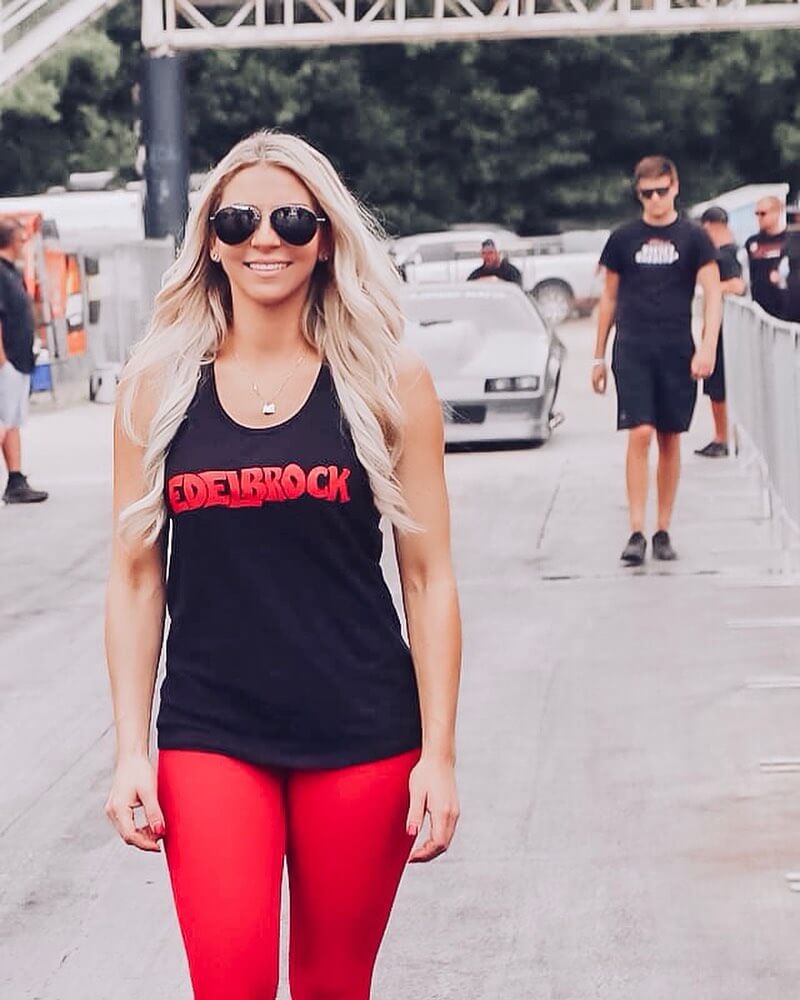 Lizzy Musi's family and siblings
Born into a family of four, comprising mother, father, her and her sister, Patricia, Lizzy's family are all car racers. Her father, Pat Musi, was a champion race driver, in his time, who rose to prominence as one of the fiercest competitors in Pro Stock. A true champion, Pat Musi won eight professional car racing championships. Lizzy Musi's sister, Tricia, also a car racer, stood out by winning the National Muscle Car Association (NMCA) Nitrous Pro Street championship in 2019 on the strength of three victories in four final-round appearances. She intends to join her sister, Lizzy, in the Pro Nitrous ranks, but at the right time. Lizzy's mum, Elizabeth, is a retired car racer from Stockholm, Sweden.
Lizzy Musi's marriage and boyfriend
Lizzy Musi is in a serious relationship with co-drag racer, Kye Kelley. The racing couple made their relationship public in April of 2017. The two have been involved in several drag race tournaments and broken records for themselves. Prior to their relationship, Kye was a father to two children from different women. In his first relationship, he had his first daughter, Haleigh, with Sarah and had his second, Kenadeigh Alexa Kelley with Allisa Mote, his first wife, whom he married from 2015 to 2017. Although there are no hints on nuptial arrangements, the Lizzy and her boyfriend Kye seem to be stable and happy together.
Lizzy Musi's net worth
Lizzy has served in a role such as President of Musi Enterprises and has become a prominent face of the Musi family business. Apart from her regular pay as a racer, Lizzy has also bagged major brand endorsements. Lizzy Musi's current estimated net worth is $500,000. 
Lizzy Musi's Instagram and other social media accounts
Lizzy Musi's official Instagram handle is @Lizzymusi and has amassed about 187,000 loyal followers and counting.
Other interesting facts to know about Lizzy Musi
Aside from being a racer and brand ambassador, Lizzy has a storefront on Amazon that sells beauty products she recommends to her fans. Lizzy Musi is also an animal lover and loves French Bulldogs to the point she had to travel down to California to get her puppy, Biggie Smallz.