by Staff writer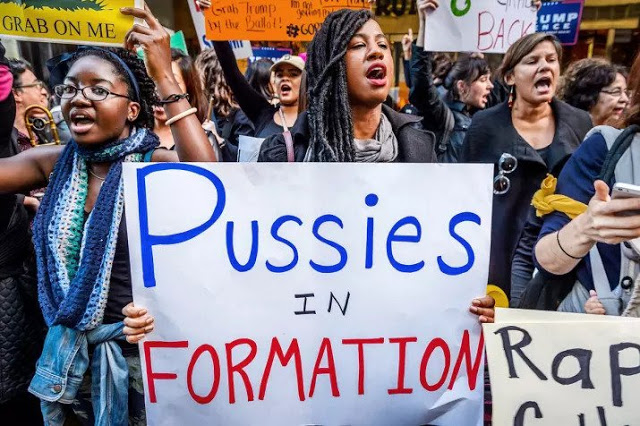 Women workers in Spain marked International Women's Day with an unprecedented strike targeting gender inequality and sexual discrimination.
Unions said 5.3 million women had joined the 24-hour strike, backed by 10 unions and some of Spain's top women politicians.

Hundreds of thousands of women have joined street protests across Spain, shouting "if we stop, the world stops".
The women strikers failed to show up at work and the protest organizers ordered all women to spend no money and ditch any domestic chores for the day.
Police were called to stop protesters blocking main roads in Barcelona but some women pickets still brought areas to a standstill.
According to the BBC, public transport nationwide was available but not in full service and flights were also affected.
The protests, it was learned, began with the banging of pots and pans in the early hours of International Women's Day.
Ana Reyes, a 37-year-old PR executive, told AFP news agency she was striking "in the hope that the importance of half of the population will be recognized and that it will bring about a real change".
The 8 March Commission is behind the strike. Its manifesto calls for "a society free of sexist oppression, exploitation and violence" and says: "We do not accept worse working conditions, nor being paid less than men for the same work."
A poll of 1,500 people for the El Pais daily suggested 82% supported the strike, while 76% thought women in Spain had harder lives than men.
The feminist groups only want women to strike to show how important their absence is.
Some have opposed the strike. The ruling centre-right party, the Partido Popular (PP), said the action was "for feminist elites and not real women with everyday problems".
Two of the five female ministers in Spain's conservative government, Agriculture Minister Isabel García Teresina and the president of the Madrid region, Cristina Cifuentes, said they would work longer hours to show the capacity of women.
But well-known female presenters were absent from TV screens and radio airwaves.
Actress Penelope Cruz cancelled planned public events and said she would go on "domestic" strike.