by Staff writer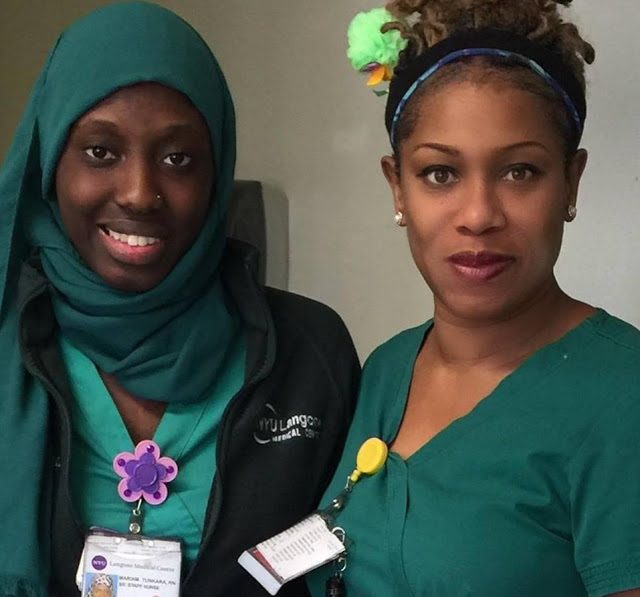 Regina Askia-Williams, a Nigerian former beauty queen and actress on Friday, May 11 bagged a family nurse practitioner degree from Wagner College in New York, United States.
The 51-year-old a holder of the degree as a family nurse practitioner is also a graduate of the University of Lagos with a degree in Biology.

Wagner College is a private, national liberal arts college in the New York City borough of Staten Island, New York, United States.
Askia-Williams who was excited her about her recent win took to Instagram to share the news.
She wrote: "And today, it was a wrap at the Family Nurse Practitioner Program commencement ceremony. Yes kids, yes we did. We thank God for all his blessings, big and small."
Imabong Regina Askia popularly known as Regina Askia is a famous Nollywood actress, television producer, model, social activist and an American-based registered nurse.
She was born on May 17, 1967 in Lagos State in the western part of Nigeria.
She is originally from Ikot Ekpat in Ukanafun local government area in Akwa Ibom State in the South-South part of Nigeria.
In 1988, Askia-Williams – a former Medical student who had transferred from the University of Calabar to the University of Lagos – was crowned Miss UniLag.
That same year, she competed in the MBGN 1988 contest. Though she was the crowd's favorite contestant as well as the outgoing Miss Intercontinental, Joan Maynard, she placed second.
However, she became titleholder the following year when winner Bianca Onoh resigned.
Askia-Williams is married to American Rudolph 'Rudy' Williams, nephew of Ron Everette and grandson of Fess Williams; together the couple have two children – daughter Teesa Olympia and son Rudolph Junior.
Askia-Williams' other daughter, model Stephanie Hornecker, is from a previous relationship.
She currently lives in America with her family, and is now a registered nurse (RN) practising in New York City.