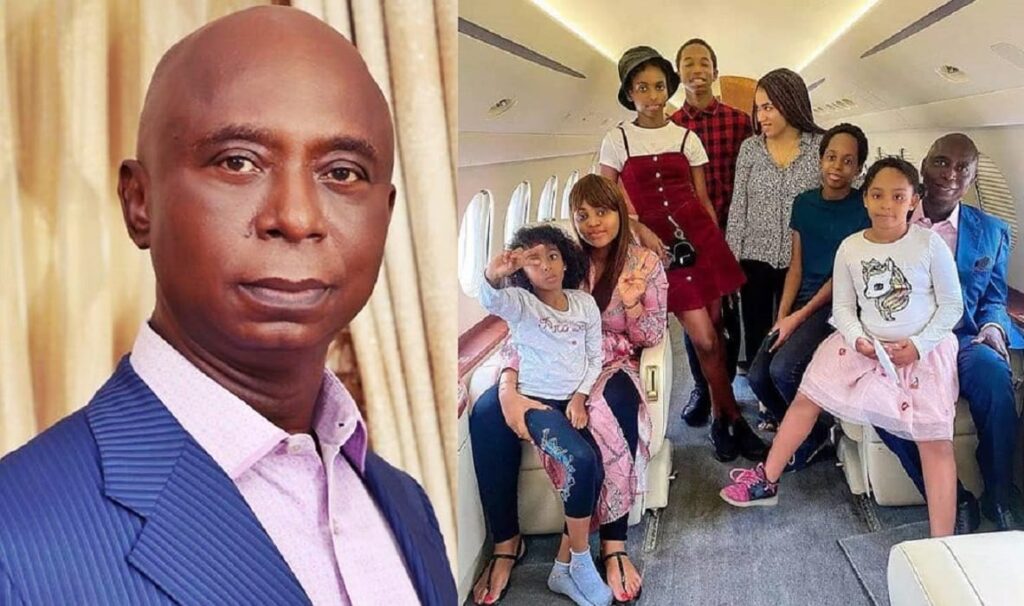 Who is Ned Nwoko?
Ned Nwoko is a Nigerian lawyer, politician, and business tycoon. He became popularly known after his controversial marriage to Nollywood teen actress, Regina Daniels.
The politician also became media's subject of interest due to his lavish lifestyle, his principles about marriage, and the harem of wives he has.
Ned Nwoko's full name is Prince Chinedu Ned Munir Nwoko. He was born on December 21, 1960, into a royal family in Idumeje, Ugboko Kingdom in Aniocha Local Government Area of Delta State. Ned Nwoko is currently 61 years old.
Ned Nwoko's education and career
Ned Nwoko obtained a Bachelor's degree in Law and History from the University of Keele, Staffordshire, United Kingdom. He then proceeded to King's College in London where he obtained an LLM in Maritime and Commercial Law.
He was afterwards called to the English bar at Lincoln's inn. Ned received an honorary Doctorate Degree in Letters (D. Litt) and Science from Commonwealth University College, Belize, and Federal University of Petroleum Resouces, Effurun, Delta State respectively.
Ned Nwoko set up a law firm called 'Ned Nwoko Solicitors' at the age of 24 in London, the United Kingdom. He returned to Nigeria in 1998 and became a member of the House of Representatives between 1999 to 2003, representing Aniocha North-South and Oshimili North-South in Delta State.
Ned became the first black African to visit the South Pole in January 2020 after he undertook a symbolic expedition to Antarctica to flag off his 'Ned Nwoko Malaria Eradication' project. He is the founder of the tourism destination in Delta State called 'Mount Delta' or 'Castle in the Air'. The tourist site which also doubles as his abode has a museum, farm, zoo, fish ponds, poultry, and a 9-hole golf course.
Ned Nwoko's marriage and wives
Ned Nwoko is a Muslim African man that strongly believes in polygamy. Since his religion allows it and he has the resources to cater for them, there's apparently nothing to stop Mr Ned Nwoko from taking as many wives as he wanted.
According to the 61-year-old politician, marrying many women is a means of helping the society and preventing women from going into prostitution.
How many wives does Ned Nwoko have?
According to most reliable sources, Ned Nwoko has married a total number of six wives with Nollywood actress Regina Daniels being his latest wife.
It has been said that Mr Ned Nwoko likes his women "fair, cute and young". The politician has also made it known that he married all his wives as virgins, including Regina Daniels.
While Ned Nwoko is reported to have six wives, only four of his wives are known to the public. Before his heavily publicized marriage to Regina Daniels, the politician was living a private life with his other wives.
Full list of Ned Nwoko's publicly known wives:
Lily Nwoko (first wife)
Laila Charani (fourth wife)
Lina (fifth wife)
Regina Daniels (sixth wife)
Lily Nwoko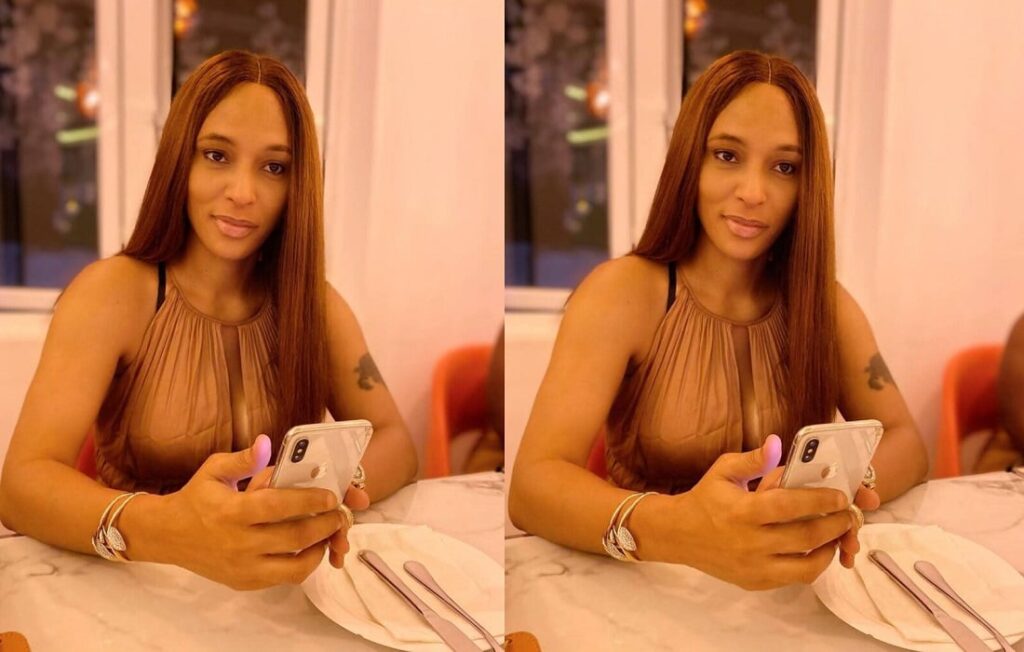 Lily Nwoko is Ned Nwoko's first wife and they have been married for over two decades. She is the mother of the politician's eldest daughter, Julia.
Lily Nwoko is a lawyer like her husband and it is said that the politician does not joke with her and even has some of his properties under her name. The politician's house in his hometown at Idumeje Ugboko in Aniocha North Local Government Area of Delta State is called 'The Lily House'.
According to reports, Lily spends most of her time in the UK where she maintains a low profile and keeps away from public attention. Her picture only surfaced online recently when her daughter shared it on her birthday.
Laila Charani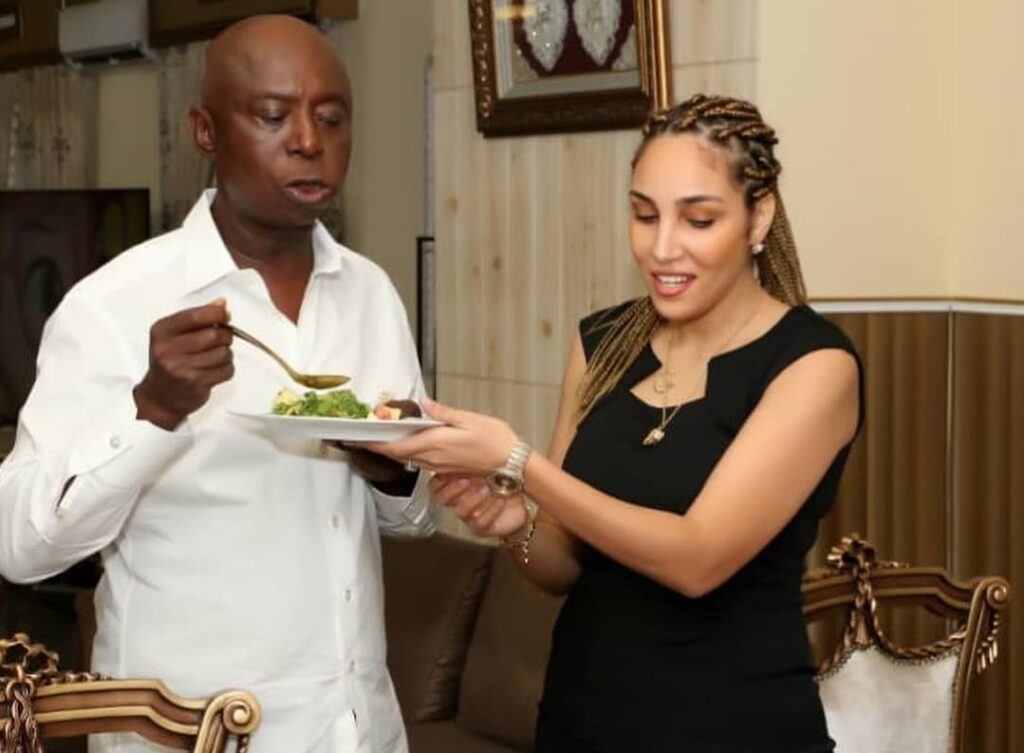 Laila Charani is Ned Nwoko's fourth wife. She is a model and social media personality from Morocco and they got married in 2011. Ned Nwoko and Laila have three children together.
Laila Charani became publicly known after her husband and his team organized a lavish dinner party to celebrate her 30th birthday. Her husband also gifted her a luxurious Rolex wristwatch at the event.
Laila Charani and Ned Nwoko's divorce
Laila Charani shocked her fans in November 2021 when she revealed on Instagram that she and Ned Nwoko are divorced. The model and mother of three disclosed to her fans and followers that there is nothing between her and Ned Nwoko anymore.
Her Instastory post read:
"Hello guys I just want to say that no one has the right to talk about my marriage, stop talking about people's lives and I have divorced already, nothing between me and him and anybody who followed me because of him, you can unfollow me pls thanks. Any negative comment I will block it."
Lina Nwoko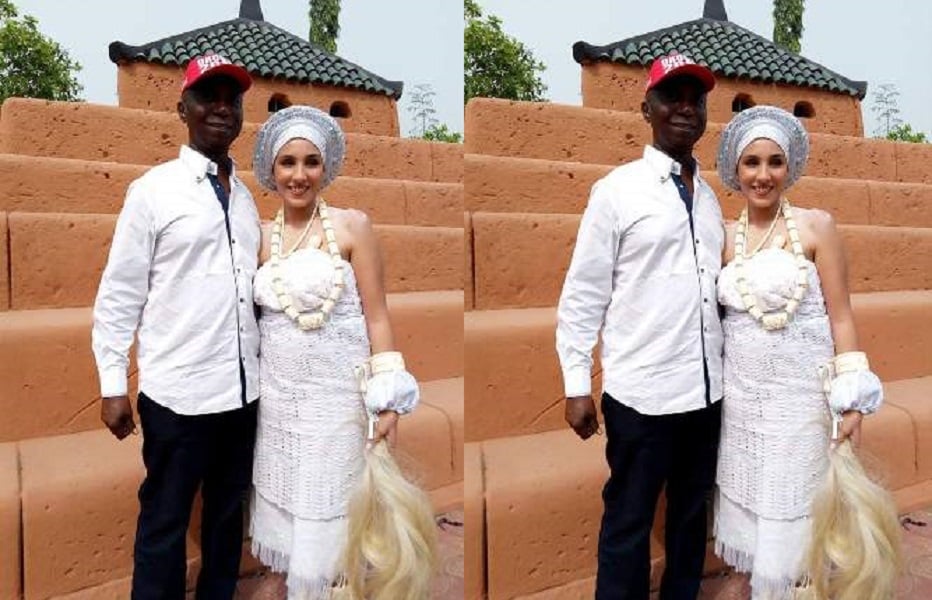 Lina Nwoko is the fifth wife of Nigerian polygamist lawyer, Ned Nwoko.
Like his fourth wife, Laila, Lina is also from Morocco. She is an air hostess who likes to keep a low profile and stay away from social media attention.
However, she made news headlines in 2019 after she accused Regina Daniels of using jazz (charm) on her husband.
Lina Nwoko made the accusation after Regina posted an image of her husband and the new car he bought for her with the caption 'Legit'.
Lina Nwoko replied in the comment section of the post saying Regina is using dark powers on her husband which is making him spend lavishly on her. She said that the charm will fade off sooner than Regina expected.
Though Regina Daniels took cautions not to give her a reply, it could be depicted that the two wives are not cordial with each other.
Regina Daniels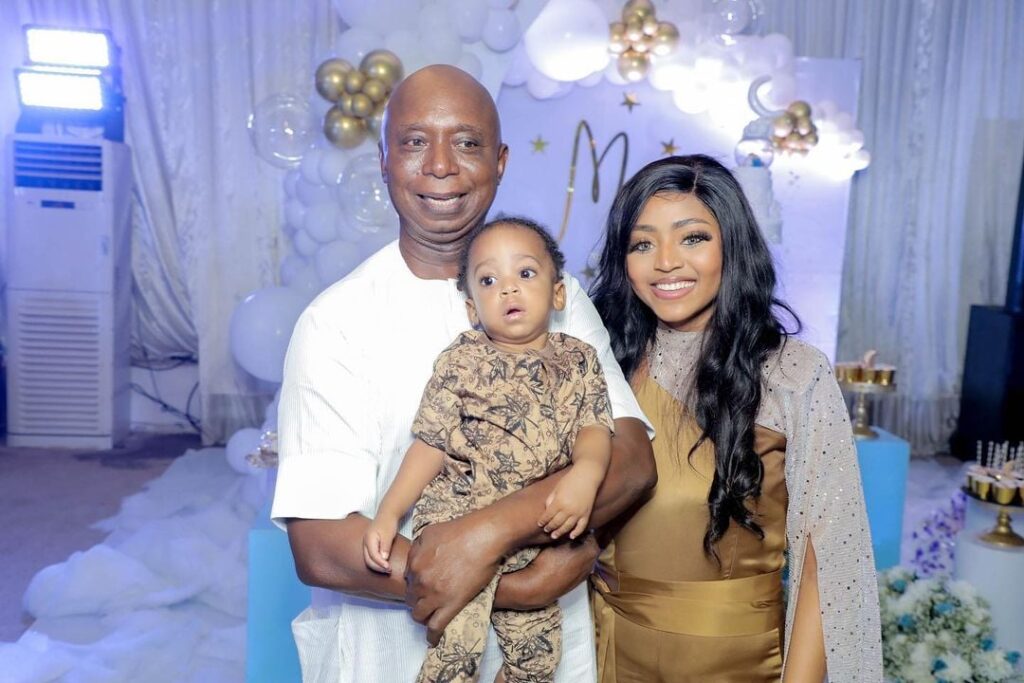 Regina Daniels is Ned Nwoko's youngest and latest wife. Their marriage caused a major uproar in the media in 2019 due to the huge age difference between them. Regina Daniels was reportedly 19 years old when she married the billionaire politician who was almost 60 years old at the time.
The Asaba-born actress got married to the man of her dreams, Mr Ned Nwoko, in a lavish traditional wedding ceremony on May 26, 2019, in Delta State.
Regina Daniels is a Nigerian actress and model who started her acting career as a child. She was a well-known and popular actress even before her marriage to Ned Nwoko.
Regina Daniels had a male child for her husband on June 29, 2020, and she seems to be enjoying her marriage with him despite all the criticism she faced for marrying a "man old enough to be her grandfather".
Ned Nwoko's children
It is expected that Ned Nwoko would have many children based on his number of wives. The lawyer has made it known that his love for children is one of the reasons he would continue to marry more women.
As of the time of writing this post, Ned Nwoko has eight publicly known children – four girls and four boys, including his late son, Tarik who died in London at the age of 22.
Many of the politician's children share a striking resemblance to him except for some of them who have their mothers' fair skin tone.
Full list of Ned Nwoko's children
Tarik Nwoko (late)
Julia Nwoko
Naya Nwoko
Maya Nwoko
Amir Nwoko
Hayat Nwoko
Sultan Nwoko
Munir Nwoko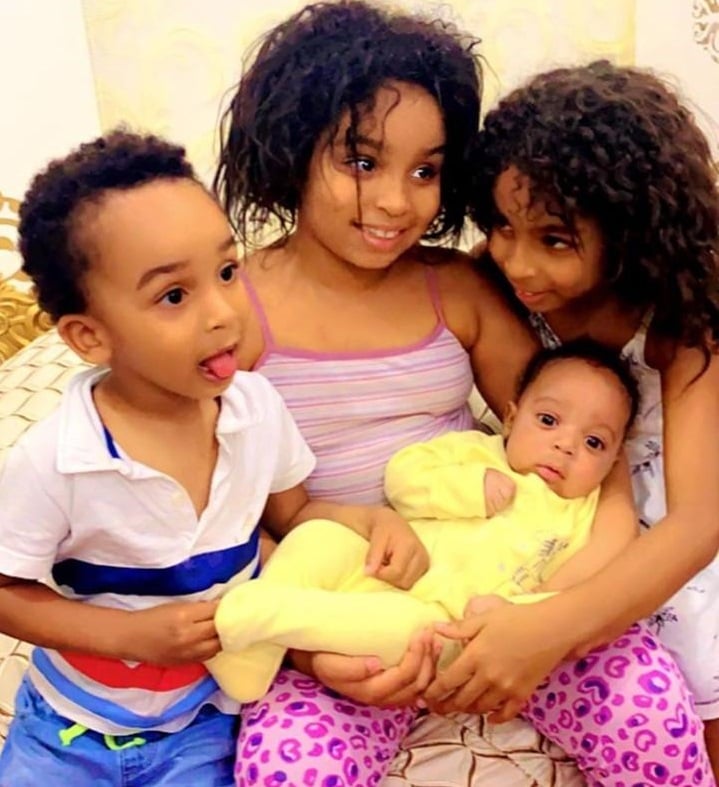 Tarik Nwoko
Tarik Nwoko was Ned Nwoko's first and oldest son who died in 2014.
He was a law student at North Staffordshire University, England before his death in his father's house in London on December 8, 2014. Tarik was 22 years of age as of the time of his death.
It was heard that he had died in his sleep after mentioning to his friends that he was not feeling too well when having dinner with them the night before his death. The late boy was reportedly a keen athlete with an interest in football.
Julia Nwoko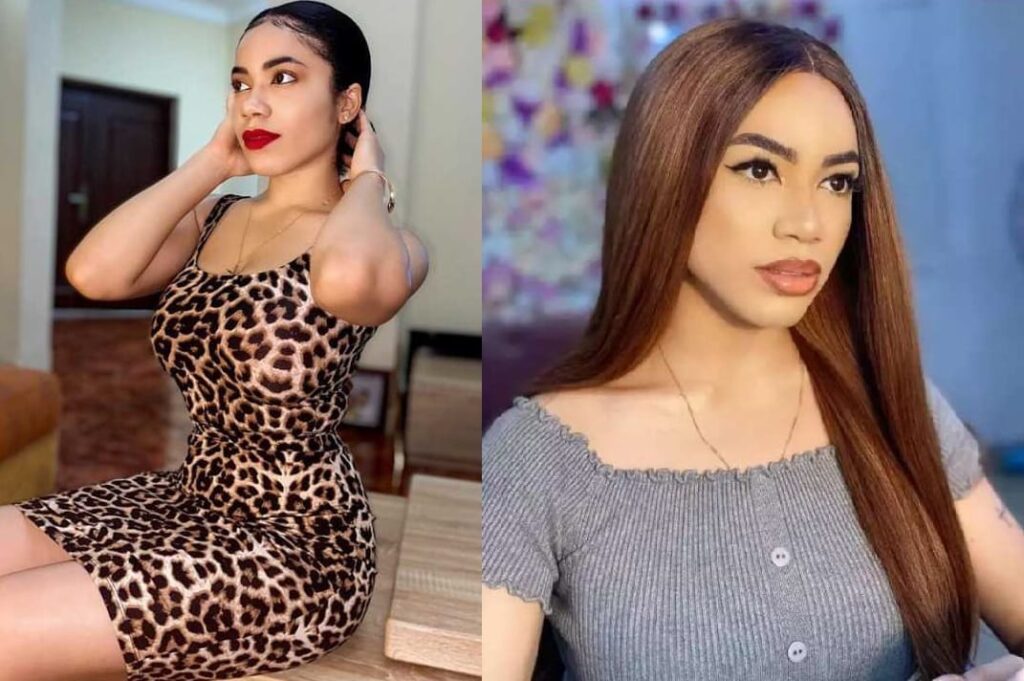 Julia Nwoko is Ned Nwoko's first and oldest daughter who is now considered his oldest child following Tarik's death in 2014.
Julia Nwoko is often compared to her stepmother, Regina Daniels, whom she is said to be older than. However, both ladies seem to be cool with each other based on images of themselves they often share on social media.
Naya Nwoko
Naya is Ned Nwoko's six-year-old daughter. According to the family, the young girl is their little swimmer and she took to the sport at the age of 2.
Regina Daniels showcased the talented swimmer to the world when she posted a video of her swimming at their family get-together.
Maya Nwoko
Maya is one of Ned Nwoko's children. She is reportedly Laila Charani's daughter and the stepsister of Naya. The two young girls are often seen in each other's company and have been said to be their father's favourite girls.
Amir Nwoko
Amir Nwoko is one of Ned Nwoko's sons. He is now reportedly the oldest male child of Ned Nwoko, following Tarik Nwoko's death.
Amir Nwoko prides himself as a natural athlete who is following in his father's footsteps when it comes to sports.
Regina Daniels has once posted a video of the 13-year-old Amir explaining that football is his favourite sport. The young lad is also said to be a good swimmer like his sister, Naya, having learned the sport at the age of six.
Hayat Nwoko
Hayat is another daughter of Ned Nwoko. She is reportedly the social media bird of the family who boasts of over 14,000 followers on Instagram. She frequently posts photos and other kinds of content on her social media pages.
Sultan Nwoko
Sultan was the youngest child of the Ned Nwoko family before the birth of Regina Daniels' son. He is a replica of his father in looks, except for his skin tone. He is also known as Prince Nwoko.
Munir Nwoko
Munir Nwoko is Ned Nwoko's current youngest child and also his first child with his latest wife, Regina Daniels. Munir was born on June 29, 2020, during the COVID-19 Pandemic.
He was named after four weeks of his birth due to the lockdown and his birth was celebrated on a low-key.
Ned Nwoko's alleged seventh wife
Rumours about Ned taking a seventh wife hit the media in 2020, barely two years after his marriage to his latest wife, Regina Daniels.
Ned Nwoko and Chika Ike
It was first alleged in September 2020 that Nollywood actress, Chika Ike was going to be the new bride of the lawyer, but this later turned out to be false.
Ned Nwoko and Sara
A young lady identified as Sara was also speculated to be the supposed new wife of Ned in November 2020. It was even said that Ned Nwoko was going to marry her in a traditional ceremony just like he did Regina.
However, Regina Daniels personally debunked the rumour, saying that the lady in question was a friend of hers who came visiting.
Ned Nwoko and Phyllis Thompson
Phyllis Thompson, a sportsperson and owner of a mining company in Zambia was also alleged to be Ned Nwoko's new wife after she addressed the politician as 'My love' in a birthday message. The message was also followed by romantic pictures of herself and the politician.
Ned Nwoko's true relationship with Phyllis Thompson was never confirmed though it looks like they are just friends.
Ned Nwoko and official_estherbright
It was also recently alleged that business mogul Ned Nwoko has taken a 17-year-old lady identified on social media as official_estherbright as his seventh wife.
Reports had it that the lady announced the marriage by addressing herself as Ned Nwoko's latest wife and Regina's co-wife. However, this was later discarded as just another social media talk.
Ned Nwoko himself has never personally addressed these speculations and rumours about his incoming wife. The old lawyer only hinted that he would continue to marry as many women as he likes because he loves having children.