by Staff writer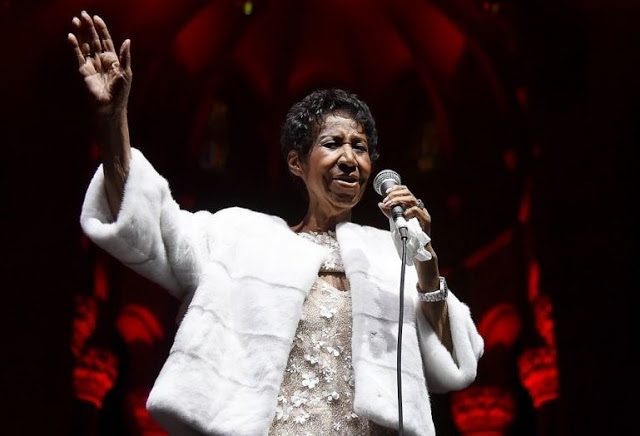 Aretha Franklin is "gravely ill" and surrounded by her friends and family in Detroit, a person close to the soul singer confirmed.


The person, who spoke on the condition of anonymity, said the singer is seriously ill.


Showbiz411's Roger Friedman, who first reported the news of Franklin is "gravely ill" on Sunday, said the Queen of Soul's family is "asking for prayers and privacy."


Franklin's family also confirmed the news to WDIV Local 4.


No further details about her health were immediately available, and reps for Franklin did not respond to Fox News' request for comment.


Franklin, who turned 76 in March, has been battling health problems for years, but continued to perform until as recently as last year. Her most recent performance was last November for the Elton John AIDS Foundation in New York.


The "Natural Woman" singer was also forced to cancel a series of concerts last summer on "doctor's orders." In March, she announced she would not be at New Orleans Jazz & Heritage Festival because her doctor recommended she take a break from touring.


"Aretha Franklin has been ordered by her doctor to stay off the road and rest completely for at least the next two months," Franklin's management said in a statement to Rolling Stone.


"She is extremely disappointed she cannot perform at this year's New Orleans Jazz & Heritage Festival as she had expected and hoped to."


Franklin has been planning on slowing down. Last year, she announced she was preparing to retire following the release of her new album and would be reducing the number of performances she does each year.


"I must tell you, I am retiring this year," Franklin told WDIV in 2017. "This will be my last year. I will be recording, but this will be my last year in concert. This is it."


Although Showbiz411 reported Franklin battled cancer in 2010, the singer has long denied she was ever diagnosed.


"I don't know where 'pancreatic cancer' came from," Franklin told Access Hollywood in 2011.


"I was sitting there reading the newspaper and it was saying someone in my family said that. No one in my family ever said that to anybody."


Franklin has been nominated for 44 Grammy awards, winning 18 of them. Along with her most well-known song, "Respect," the singer shot to fame with hits including "Natural Woman," "I say a Little Prayer" and "Chain of Fools."


Franklin was also the first woman to be inducted to the Rock and Roll Hall of Fame.
She was named the greatest singer of all time by Rolling Stone in 2010.