by Staff writer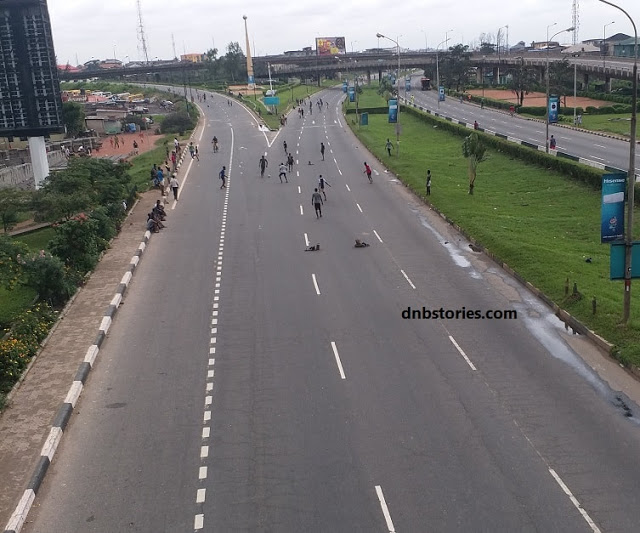 The Lagos State government announced last week that the Third Mainland Bridge will be temporarily closed for three days to allow an investigative maintenance test prior to its upcoming repair.
The closure began Thursday night and will remain so till Sunday.

Traffic maintenance officials have mapped out strategic and alternative routes for motorists and also promised they will remain on ground to direct motorists and ensure compliance with traffic rules.

In the pictures below, young boys are seen running around and playing football on the once very busy road linking to the bridge.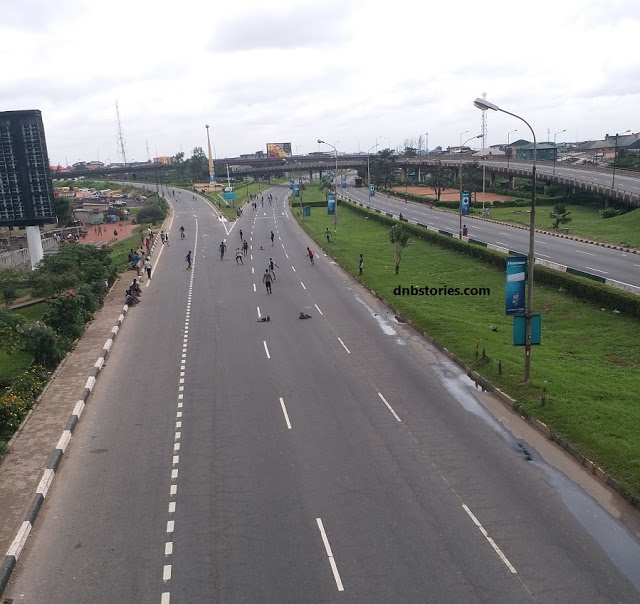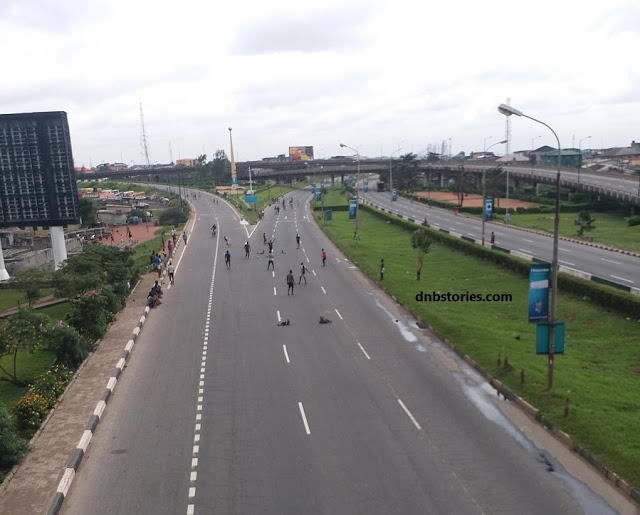 Third Mainland Bridge is the longest and most used of the three bridges connecting Lagos Island to the mainland, the others being the Eko and Carter bridges.