by Gloria Ezeh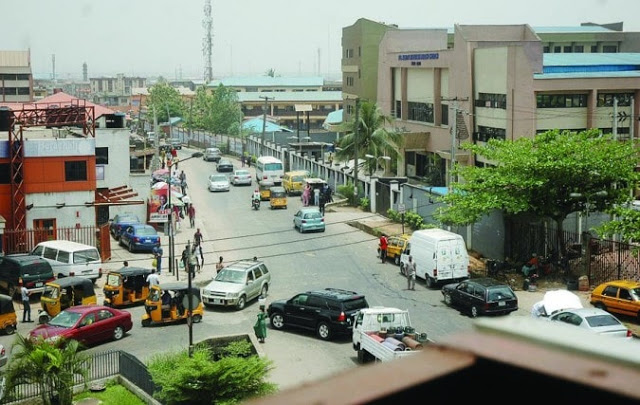 The mega city of Lagos is obviously one of the most significant places in Africa.

From entertainment to food and then sports, Lagos has got it all.
The city is halved into two distinct terrains — the more heterogeneous Mainland and the classier Island.
This opinion might be largely personal but to me the Mainland offers a more Lagos experience — what I choose to call the Lasgidi Experience.
This could mean more fun, or bag snatching and noise pollution and a more terrifying traffic, yet we still can't get enough of Lagos Mainland, can we?
Choosing and getting the right place to live in the mainland could prove very challenging, especially when you have a budget to keep watch on.

Here is a list of some of the best places to live in the Mainland:
1. Yaba
Yaba is relatively an inexpensive neighborhood, strategically located between the Island and the Ikeja state capital. It is home to two major tertiary institutions in the state — the University of Lagos and Yaba College of Technology. The Nigerian Institute of Medical Research is also located in this area.
Several commercial institutions and major start-ups can be seen springing up in the area too. It is fast becoming a commercial treasure for tech businesses.
Yaba also has one of the busiest market sites in Lagos — the Tejuosho Market.
2. Ikeja
Ikeja is home to various international companies and Government institutions, including the Governor's office. It is one of the best places to live and work in Lagos.
The Government Reserved Area (GRA) of Ikeja, in particular, is still home to a number of high-ranking Nigerian officials and their families. Large residential properties can be found here too, with accommodation typically in the form of detached houses, bungalows or semi-detached duplexes.

Over the years Ikeja has also developed into a prime commercial and industrial area, with some houses being turned into office complexes.


It is also home to Nigeria's main airport, the Murtala Muhammed International Airport. Most roads in Ikeja are paved and the neighbourhood is seen as fairly secure, largely owing to the presence of the Police College and the Ikeja Military Cantonment.
Ikeja also offers many entertainment options, including night clubs, restaurants and bars.
The Lagos Country Club and many fancy international hotels can also be found here. The Ikeja City Mall, one of Nigeria's newest and largest malls, is also located in Ikeja. The mall hosts numerous African and international brand shops.
3. Surulere
One of the best places to live in Lagos is Surulere. With several residential areas, several small businesses and malls springing up, the area is one of the most ideal residential locations in the state.
It is home to the Lagos State National Stadium (capacity 60,000) built in 1972 for the All-Africa Games.
One of the most popular places in Surulere is Ojuelegba, known for its crowded setting and regarded as one of the busiest places in Lagos. It connects the city's mainland with Lagos Island and Victoria Island.


You can read more about Ojuelegba and Surulere in Daniel Nkado's Something Bigger Than Love.

4. Magodo
Magodo and its environs lie close to Ikeja axis but with little commercial activity around. It is a quiet residential area with very little traffic congestion problem. Magodo GRA Phase 2 is located just across Alausa secretariat.
Magodo lies toward the outskirts of Lagos in close proximity to Ikeja and Ojodu Berger. Magodo is basically a residential area that is known to be home to some affluent people of society. A great place to shop is the Ketu Market where all kinds of fresh foods and ingredients can be bought while the Ikeja City Mall, located close to the area, creates an avenue for people to catch some fun.
5. Gbagada
Gbagada has always been a location of choice on the mainland, but recently it seems to be moving up the ladder in expensiveness. The area is mainly a residential neighborhood but there is also a flourishing commercial/industrial part to it. Gbagada lies on both sides of the Oworonshoki – Oshodi Expressway and comprises several sub-locations.
It has many beautiful estates where luxury apartments can be found.

Perhaps the main attraction in Gbagada is the vantage location which it enjoys. Gbagada has quick accessibility to the Island via the Third Mainland Bridge and the Mainland through Oworonshoki – Oshodi Expressway that links Ikorodu road and Agege motor road.
The journey from Gbagada to Marina on the Island takes just about 25 minutes. From Gbagada to Maryland, another place of note, is just about 10 minutes.
There are also quite a number of restaurants, schools and good hospitals in the area.
***

Please do not copy this article without giving credit to DNBStories.Com

For an undiluted Lasgidi experience, read Something Bigger Than Love by Daniel Nkado.