by Staff writer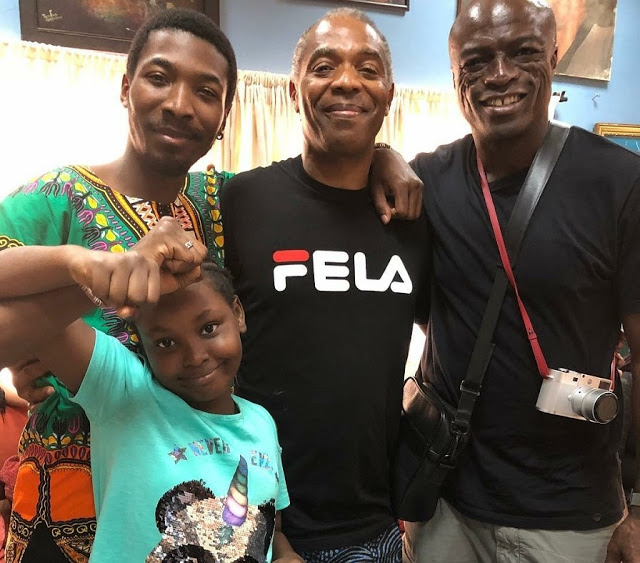 English singer and songwriter Seal is in Nigeria!
Although the reason for his visit is yet to be made public, Nigerian singer Femi Kuti and sister Yeni Kuti confirmed his visit to Fela Shrine with photos on their Instagram accounts.

"My brother Seal came to visit us at the shrine," Femi wrote.
Born to a Nigerian mother and a Brazilian father, Seal whose real name is Henry Olusegun Adeola Samuel started his music career in the 80s and has since released several chart-topping singles.

He married German model Heidi Klum in 2005 but the couple divorced in 2014, though they remained friends.