by Staff writer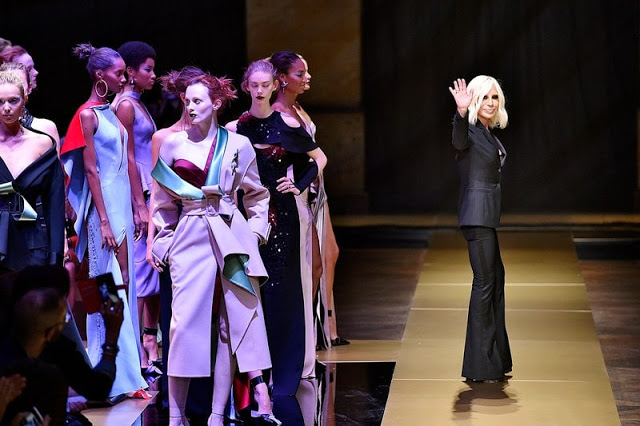 American multi-billion dollar fashion brand Michael Kors has bought Italian fashion label Versace for $2.12 billion, just over a year it bought Jimmy Choo.
Michael Kors announced the purchase yesterday and the parent company will now be called Capri Holdings moving forward.

According to Business of Fashion, who broke the news, Michael Kors's plan for the Milan-based brand is to increase the house's retail locations to 300 stores (from 200 currently), grow the accessories and footwear business, and expand e-commerce and "omni-channel development."
The long-term growth plan, according to a press release, is for Versace to hit $2 billion in revenue.
Critically, Donatella Versace will remain at the creative helm of the label that bears her family name.
Since taking over the house after her brother Gianni's murder in 1997, Donatella has guided the label through challenging times and periods where the brand's uncompromising design culture seemed to clash with reigning trends.
"This is a very exciting moment for Versace," Donatella said in a press release.

"I am proud that Versace remains very strong in both fashion and modern culture. Versace is not only synonymous with its iconic and unmistakable style, but with being inclusive and embracing of diversity, as well as empowering people to express themselves.
"We believe that being part of this group is essential to Versace's long-term success. My passion has never been stronger. This is the perfect time for our company, which puts creativity and innovation at the core of all of its actions, to grow."
After it scooped up Jimmy Choo for $1.2 billion in July of last year and now Versace, Michael Kors now has a set of three big-time brands with global reach to its name!