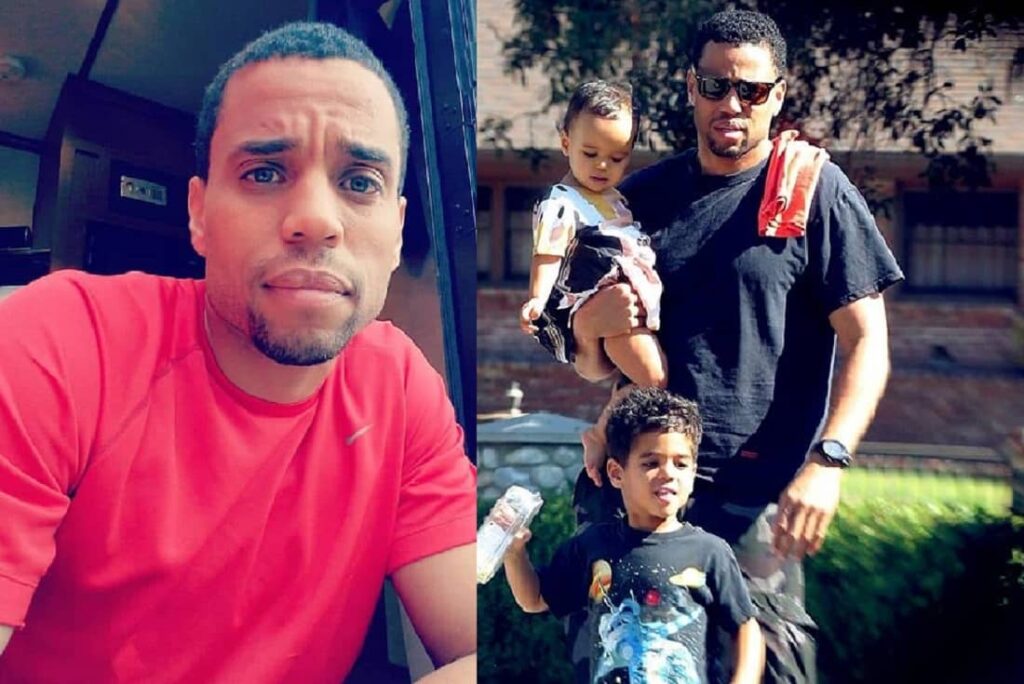 Who is Michael Ealy?
Michael Ealy is a popular American actor known for his roles in movies and shows like "Barbershop", "Think Like A Man", and "Being Mary Jane". Ealy was also part of the cast of the new Netflix series – "The Woman in the House Across the Street from the Girl in the Window".
Michael Ealy's real name is Michael Brown. He was born on August 3, 1973, in Washington, D.C, United States. He is 48 years old as of June 2022. Michael Ealy was raised by his parents alongside his siblings in Silver Spring Maryland, United States. His father worked at a grocery store while his mother worked for the American technology company- International Business Machines (IBM). Apart from this, not much else is known about Ealy's family and parents because the actor often keeps details of his family life away from the media.
Are Michael Ealy and Jesse Williams related?
There are speculations that Michael Ealy and fellow American actor, Jesse Williams are twin brothers because of their close resemblance. However, according to reports, Michael Ealy and Jesse Williams are from completely different backgrounds.
Michael Ealy's marriage and wedding
As of June 2022, Michael Ealy is married to his long-time girlfriend, Khatira Rafiqzada. Ealy and his wife Khatira Rafiqzada have been married for nearly 10 years. The couple got married on October 20, 2012, in Los Angeles, California, and their union is blessed with two children.
About Michael Ealy's wife- Khatira Rafiqzada
Khatira Rafiqzada is the lawfully wedded wife of American actor Michael Ealy. She is an American actress, brand influencer, model, and fashionista born on March 4, 1981, born in Kabul, Afghanistan. She is 41 years old as of June 2022. According to information gathered by DNB Stories Africa, Khatira Rafiqzada worked as a waitress before kicking off her acting career in 2009. She made her acting debut in the 2010 horror film "Chain Letter" where she played the role of "Ms Garrett".
Although Khatira Rafiqzada's acting career was very short, she is still seen in the movie industry due to her husband's career. Khatira Rafiqzada is also the co-founder of the Bakery business, "Break Bread" and a strong supporter of Anti-Black Racism and the Afghan-American community.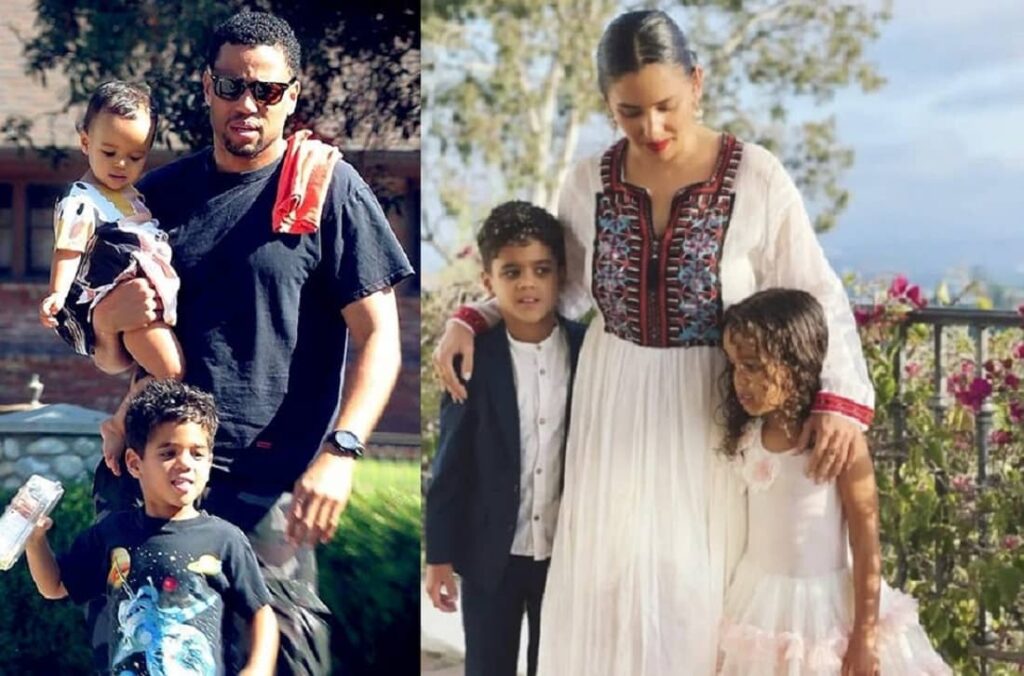 How Michael Ealy met his wife – Khatira Rafiqzada
According to information gathered by DNB Stories Africa, Michael Ealy and Khatira Rafiqzada first met in the late 2000s. According to Khatira, after their first meeting, they went on a lunch date at Viet Noodle Bar and they both made it a tradition to order the same meal they had at that time every year on February 16th.
They officially started dating in 2008. After four years of courtship, they walked down the aisle in Los Angeles, California, in 2012. According to online reports, the wedding had only six guests in attendance because Michael Ealy has always been a private person and he wanted to enjoy his time as a newlywed with his wife privately.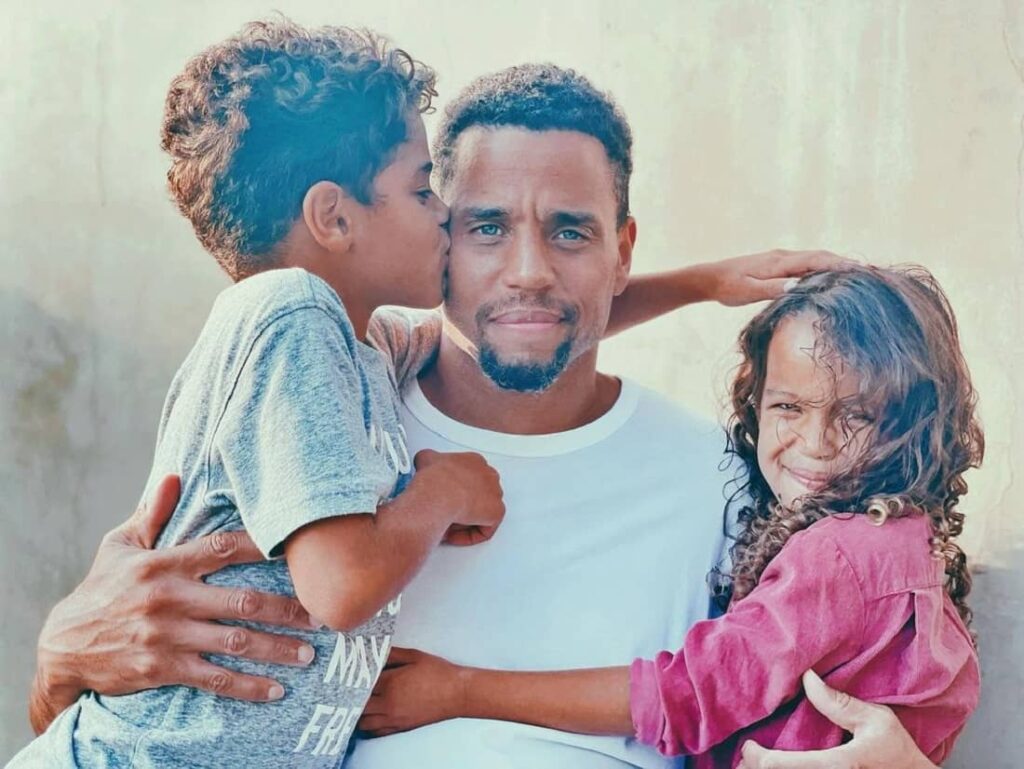 Michael Ealy's children
As of the time of publishing this article, Michael Ealy and his wife have two children together – a son and a daughter. His first child, Elijah Rakim Brown was born on April 18, 2013, and he is currently 9 years old as of June 2022. His daughter Harlem Quest Brown was born on September 21, 2017. She is currently 5 years old as of June 2022.
List of Michael Ealy's children:
Elijah Rakim Brown
Harlem Quest Brown
Michael Ealy's previous girlfriends
Before his marriage to Khatira Rafiqzada, Ealy was linked to a couple of women in the movie industry, including Halle Berry and Taraji P. Henson.
Michael Ealy and Halle Berry's relationship
In 2004, Michael Ealy and popular American actress, Halle Berry were reported to be in a relationship while they both filmed the movie "Their Eyes Were Watching God". Although the relationship was short-lived and ended in 2005, the two remained good friends and always supported each other. According to Halle Berry, after her relationship with Michael Ealy ended, she felt she didn't want to be in another relationship and thought it would be best if she stayed on her own.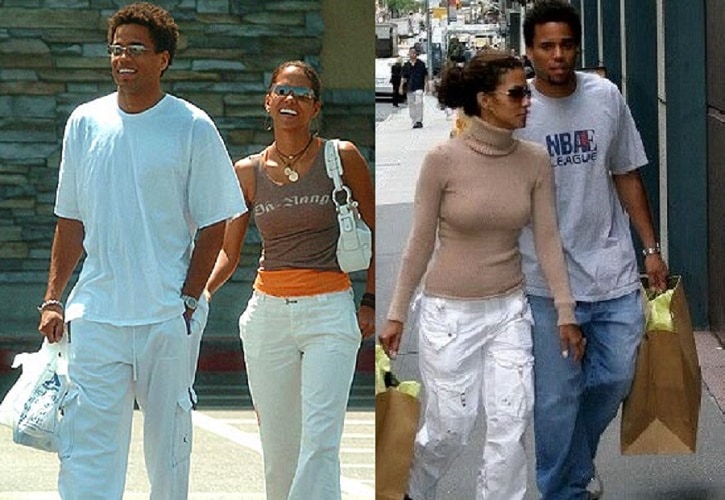 Michael Ealy and Taraji P. Henson's rumoured relationship
Rumours about Michael Ealy and Taraji P. Henson having an affair surfaced after their on-screen romance in the movie "Think Like A Man". According to Michael Ealy, working with Taraji elevated his acting game throughout the entire movie. He also acknowledged that the rumours about their off-screen affair intensified after Taraji started stalking him shortly after the movie ended. He further revealed that nothing was going on between them, and as far as he is concerned, they both killed their characters in the movie.