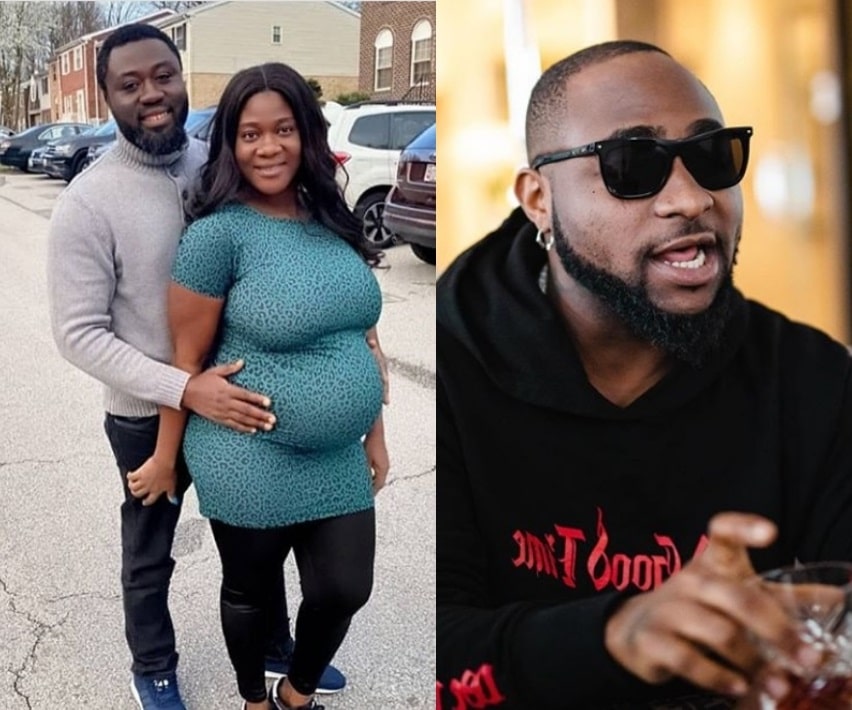 So by now, we all know that Davido and the Okojie's are not friends.
In an Instagram post congratulating Mercy Johnson of the successful delivery of her fourth child (which was false because the actress has not given birth), Nigerian music star Davido commented: "Wicked pple …. congrats tho".
When a fan queried the musician about why he made such a comment, Davido replied: "nothing just evil set of pple that's all".
This has come as rather surprising to everyone as nobody was aware the two partners are at a dispute or have even crossed paths.
There are reports that Davido was recently sued by Mercy Johnson's husband, Prince Okojie.
According to the story, the star artiste was billed to perform at the opening ceremony of Okojie's hotel, Henod Luxury Hotels in the Abulegba area of Lagos, but failed to show up.
As the story goes, Davido was allegedly paid the sum of N3million for his expected appearance at the launch. But the event ended with Davido not showing up.
The report alleged that the singer refused to acknowledge the Okojies' demand for a refund and all attempts to reach him or his management remained fruitless.
When Davido refused taking calls, the Okojies had no other option than to file a lawsuit against him.