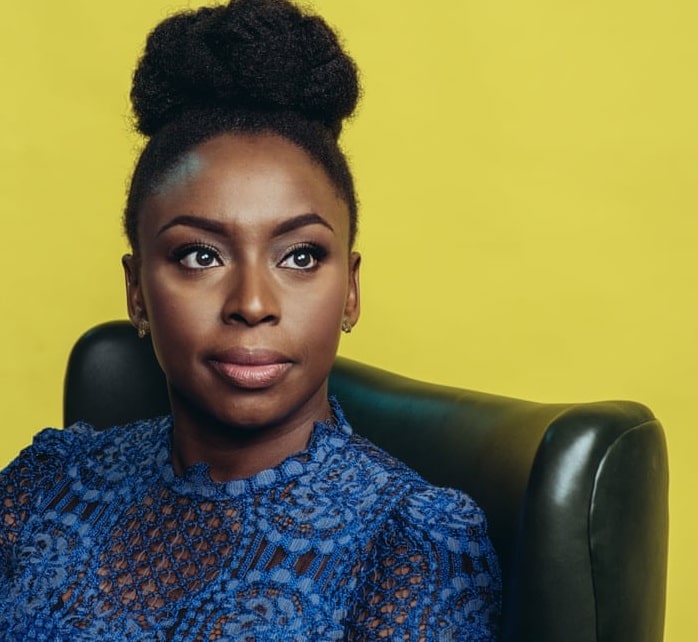 Acclaimed Nigerian novelist recently joined The Africa Report to talk about politics, ethnicity and her position as one of Nigeria's most famous women.
Adichie whose work has been translated into over 30 languages has achieved the kind of global fame many can only dream of, but despite being one of the most respected writers of her generation, the literary sweetheart has managed to maintain a humble profile.
Adichie who shuttles between her homes in Lagos and the United States still manages to visit her hometown and village in Anambra State regularly.
The 42-year-old mom calls herself "a happy village girl". She said: "I am going to be a very happy village girl. It's home, it has many problems but it's home. There is a saying I like: your mother is your mother even if one of her legs is broken."
Responding to the question about why she has refused to become a full US citizen, Adichie said:
"For a long time, I didn't want to become a US citizen because I believed that part of the experience of being Nigerian is experiencing the humiliations of travelling on a Nigerian passport."
The writer of the critically acclaimed novel "Americanah" which is currently being adapted into an HBO miniseries said she changed her mind about US citizenship after her father was kidnapped.
"But I changed my mind about US citizenship after my father was kidnapped in 2015 and it was the American embassy in Lagos and not the Nigerian government who helped my family, and even sent a therapist to my father after he was released. I now plan to become an American citizen at some point, but I guess I'm still delaying it."
Adichie also said she doesn't consider herself an ambassador for Nigeria.
"I am an ambassador for myself. I don't represent Nigeria; there are things about Nigeria I don't like, but at the same time I am very very proud of my Nigerian identity."