Uzo Aduba will join actress Lupita Nyong'o in the anticipated TV adaptation of Chimamanda Adichie's best-selling novel, Americanah.

News of Aduba's casting comes after Harriet actor Zackary Momoh joined the series.

Uzo Aduba is best known for her role as Suzanne "Crazy Eyes" Warren on the Netflix original series Orange Is the New Black (2013–2019), for which she won an Emmy Award.

Americanah is based on Chimamanda Ngozi Adichie's best-selling novel of the same name, which tells the story of Ifemelu (Nyong'o), a teenager living in military-ruled Nigeria, who falls in love with her classmate Obinze (Momoh) before the pair depart for the West and their paths diverge.

Aduba will play Ifemelu's young aunt and confidant, Aunty Uju, who left Nigeria with her son Dike to resettle in America.

Nyong'o who couldn't hide her excitement over Aduba's casting took to Twitter to share the news.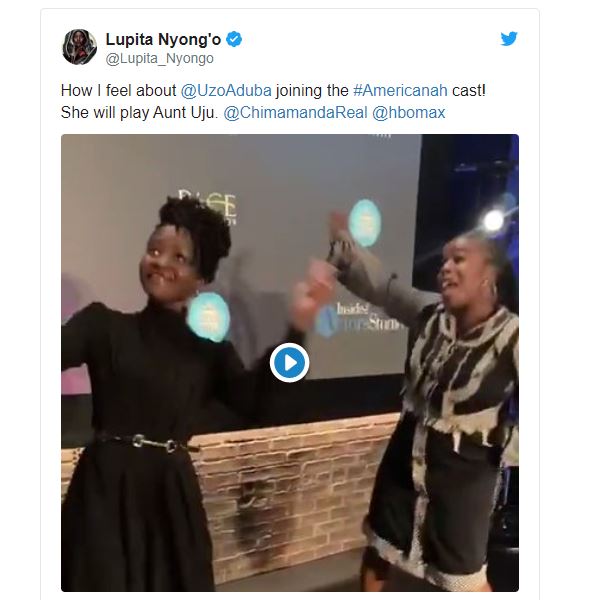 Americanah is getting made into a 10-episode limited series, which will feature a pilot, written by Danai Gurira.

The Black Panther star also serves as the showrunner.

Americanah the series will be released on HBO Max in 2020.