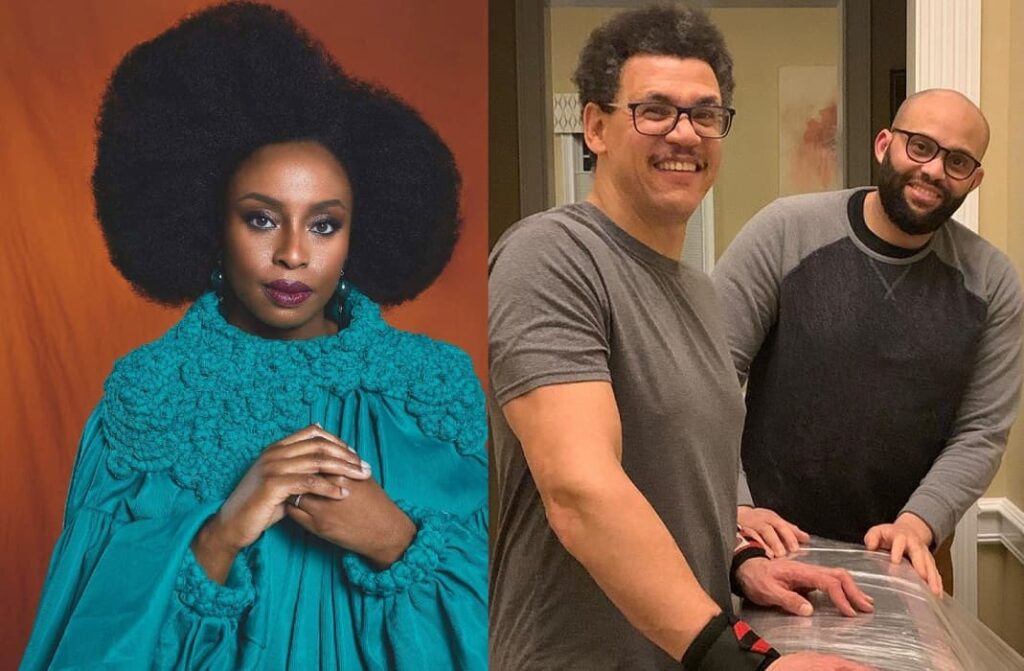 Who is Chimamanda Adichie?
Chimamanda Adichie is a prolific Nigerian writer, author, public speaker and renowned feminist icon. She is described as a young Anglophone author whose works include novels, short stories, and non-fiction.
Chimamanda Adichie's full name is Chimamanda Ngozi Adichie Esege. She was born on September 15, 1977, in Abba, Njikoka Local Government Area, Anambra State. She is currently 44 years old as of March 2022.
Adichie was raised in Nsukka, near the University of Nigeria, Enugu State. Her father, James Nwoye Adichie was born on March 1, 1932, and was a professor of statistics before he later became the Deputy Vice-Chancellor of the University of Nigeria, Nsukka (UNN).
Her mother Grace Ifeoma Adichie was born on November 29, 1942, and was the first female registrar of the University of Nigeria, Nsukka. She was also a permanent board member of the Anambra State Basic Education Board (ASUBEB).
Chimamanda Adichie: Parents Death
Sadly, Chimamanda Adichie has lost both parents. The award-winning author has written about how the death of her parents devastated her. Her father passed away on June 10, 2020, while her mother passed on March 1, 2021.
Chimamanda Adichie Siblings
Chimamanda Adichie is the fifth child of six siblings. They include:
Dr. Ijeoma Adichie Maduka
Mrs. Uchenna Adichie Sonny Afoekelu
Chuks Adichie
Okey Adichie and
Kene Adichie.
Chimamanda Adichie Education
After graduating high school, Chimamanda Adichie enrolled at the University of Nigeria to study Medicine and Pharmacy. Her writing skills came to light after she edited the University's magazine called "Compass". She later abandoned Medicine and relocated to the United States at the age of 19 to continue her studies.
List of Chimamanda Adichie's academic degrees
Today, Adichie's academic achievements include:
A Bachelor's degree from Eastern Connecticut State University (Summa Cum Laude) in 2001
A Master's degree in Creative Writing from Johns Hopkins University in 2003
Another Master of Arts degree in African studies from Yale University (2008)
Chimamanda Adichie Honorary Degrees
As of March 2022, Nigerian author Chimamanda Adichie has received over 15 honorary degrees from different academic institutions across the world, including an honorary doctorate in Humane Letters from John Hopkins University.
Other institutions that have conferred honorary degrees on Chimamanda Adichie include Haverford College, Williams College, Rhode Island School of Design (RISD), Yale University, Georgetown University, American University (Washington DC), and many others.
Chimamanda Adichie's marriage and wedding
Chimamanda Adichie is legally married to Dr Ivara Esege, a Nigerian British-American medical doctor. They got married in 2009 in a small and private wedding ceremony with family and friends and a few high-profile individuals in attendance.
As of March 2022, their union is blessed with one child, a daughter who was born in 2016.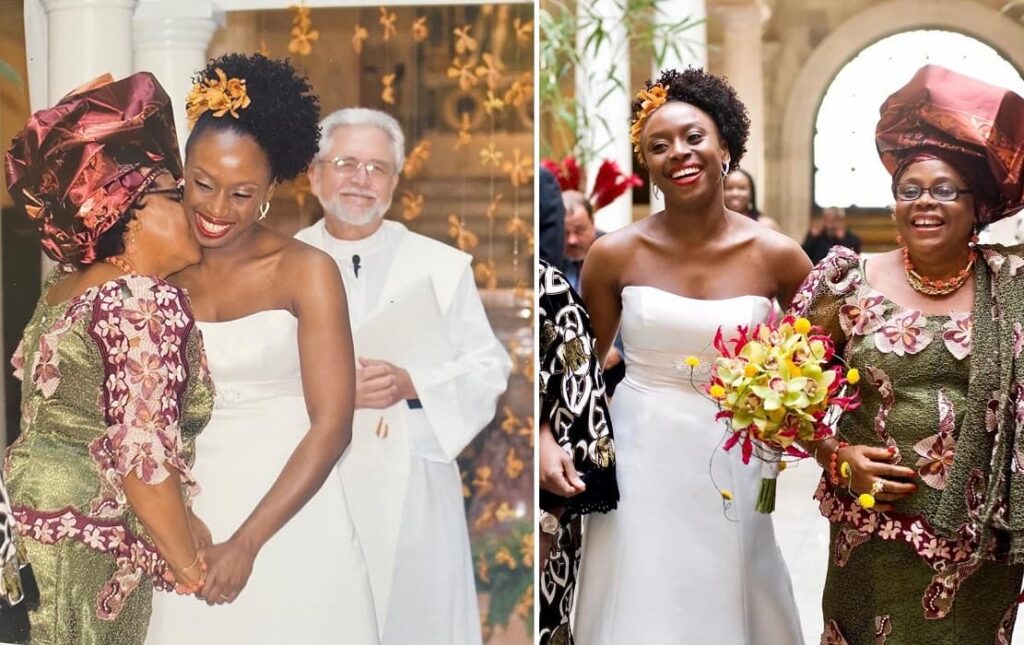 About Chimamanda Adichie's husband – Ivara Esege
Dr Ivara Alistair Esege is the legally wedded husband of Nigerian author, Chimamanda Ngozi Adichie. He is a Nigerian British-American medical doctor based in the United States. He was born on August 4, 1967, and hails from Enugu State. He bagged a degree in Medicine in 1989 from the University of Nigeria, Nsukka.
After graduating from the University, he joined the University's Teaching Hospital where he worked for two years before relocating to the United States. Dr Ivara Esege currently holds the position of Clinical Assistant Professor of Family and Community Medicine at the University of Maryland and Medical Center (UMMC). According to reports, the doctor is very supportive of his wife's career, including her position as a feminist icon.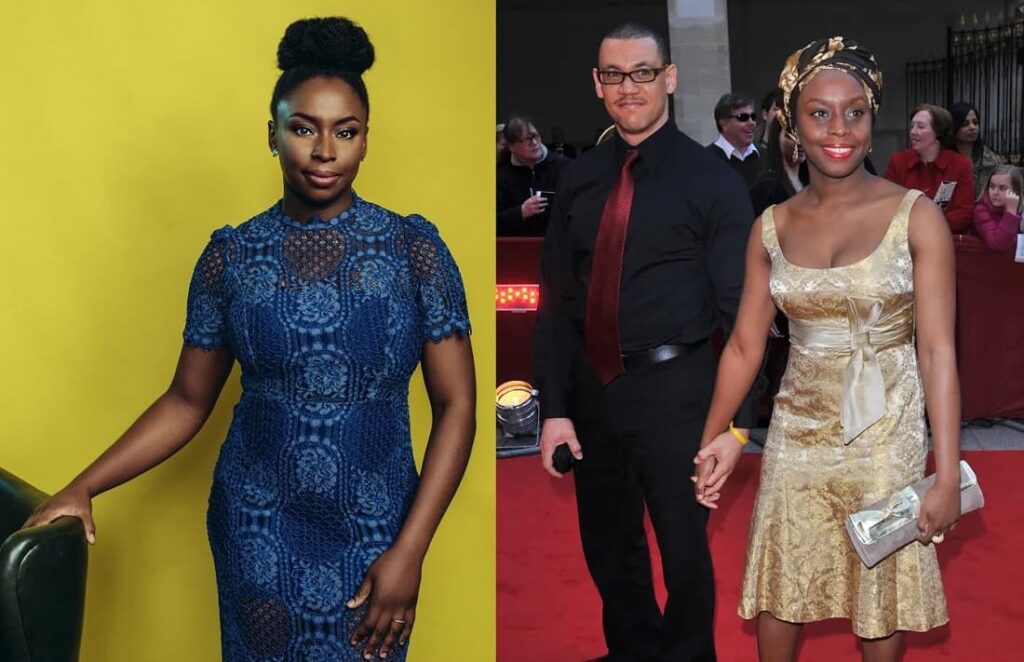 Chimamanda Adichie's children
As of March 2022, Chimamanda Adichie is a proud mother of one child – a daughter she gave birth to in 2016.
Little information is known about her daughter at this time because the author rarely talks about her family life. According to Adichie, when you give people access to a part of your life, they would want more from it.
According to reports, Chimamanda Adichie's daughter is currently six years old, as of March 2022. Her name and other personal details about her are not known at this time.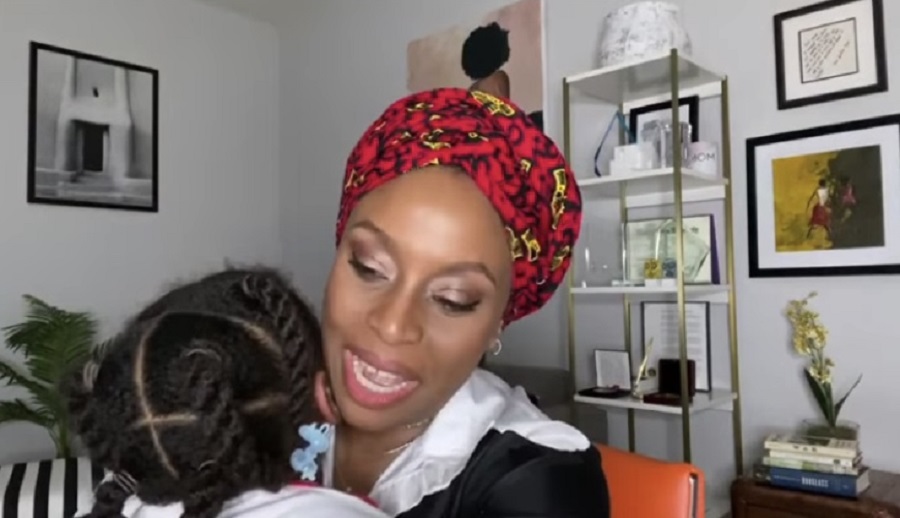 Video of Chimamanda Adichie and her daughter:
Chimamanda Adichie: Half Of A Yellow Sun
"Half of a Yellow Sun" is often cited as Chimamanda Adichie's most successful literary work to date. The book which is loosely based on the Biafran War was adapted into a movie directed by Biyi Bamidele in 2013. The movie stars top actors like Chiwetel Ejiofor, Onyeka Onwenu, Tina Mba, Anika Noni Rose, Wale Ojo, John Boyega, Zack Orji, Genevieve Nnaji, OC Ukeje, and others.