by Miz Tee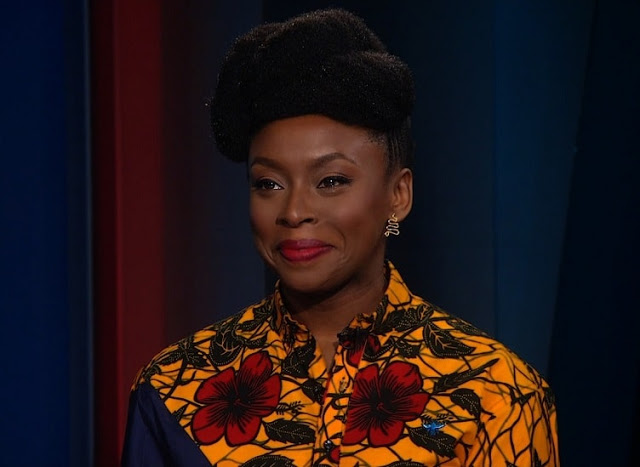 When Nigerian novelist and outspoken feminist, Chimamanda Ngozi Adichie, asked Hilary Clinton why her Twitter bio begins with 'wife', rather than her career achievements, the former first lady and 2016 presidential aspirant looked slightly taken aback.
The two were talking at a PEN World Voices Festival lecture at the Cooper Union in Manhattan when Chimamanda said:
"In your Twitter account, the first word that describes you is 'Wife.' And then I think it's 'Mom,' and then it's 'Grandmother'
"And when I saw that, I have to confess that I felt just a little bit upset. And then I went and I looked at your husband's Twitter account, and the first word was not 'husband'."
Bill Clinton's Twitter bio leads with, "Founder, Clinton Foundation and 42nd President of the United States."
However startling the question came, the former democratic presidential candidate handled it well.
"When you put it like that, I'm going to change it," she laughed, before going on to tell Adichie that women should be able to celebrate both their personal and professional achievements.
Reacting to the news, many Nigerians have taken to various platforms to express their disapproval and discomfort with Adichie's style of feminism.